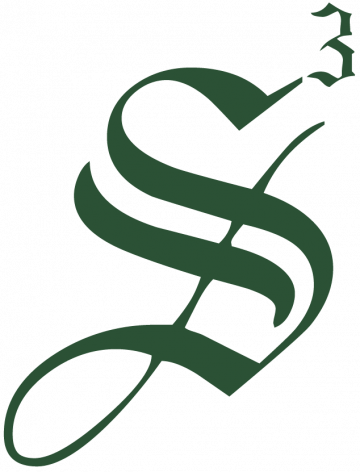 Strategic Staffing Solutions
Wayne County Sheriff's Office, Full-Time Deputy Sheriff Job Posting (Wayne County is an Equal Opportunity Employer)
STARTING PAY RATE: POLICE OFFICER $40,862 (Based on a 40 hour work week)
Applications can be completed online (www.sheriffconnect.com/join), faxed to 313-224-8051 or mailed to the Wayne County Sheriff's Office Recruiting, 4747 Woodward, Detroit, MI 48201. APPLICATIONS MUST BE RECEIVED NO LATER THAN 4:30 PM on December 23, 2022.
ELIGIBLE PERSONS
At the time of application and appointment, applicants must:
Be a citizen of the United States; AND
Be 18 years of age or older and have a high school diploma or GED; AND
Have a valid driver's license and a good driving record; AND
Prior to hire, applicants must have passed the Michigan Sheriffs Coordinating and Training Council's (MSCTC) written examination and standards for corrections officers (see empco.net for details)
 
Prior to hire, applicants must have passed the MSCTC Physical Ability test (see misctc.org for details)
APPLICANTS WITH A FELONY CONVICTION WILL BE IMMEDIATELY DISQUALIFIED
DESCRIPTION OF MAJOR JOB DUTIES
Under the direct supervision of a Command Officer, Police Officers perform professional police work for the Wayne County Sheriff's Office. All new hires will be assigned to one of the County Detention Facilities on an available shift. In general, Police Officers in the Sheriff's Office are assigned to the Wayne County Detention Facilities, Field Services or Court Services Divisions. Functions include booking, searching and guarding prisoners; maintaining order and guarding judges and juries; providing building security at County facilities; serving civil processes; tracking persons; making arrests and performing numerous and diverse law enforcement duties as requested. Police specialized positions receive additional training and compensation. Employees in this class are required to work mandatory overtime for roll call.
TYPES OF TESTS
Background Investigation1(Pass/Fail), Personal Qualifications Interview will be rated at (60%), Experience will be worth (25%), Higher Education will be worth (15%).
1A comprehensive investigation of each applicant's background will be conducted. Applicants will be fingerprinted. A check will be made of the applicant's present and past employment, financial responsibility, traffic violation record, conservation law conviction record and criminal conviction record. An unacceptable report of any of these records may be cause for rejection of the applicant. A felony conviction will automatically disqualify the applicant. Reports on these and other related matters will be made a part of the investigation report. This report may be used as a partial basis for the personal qualification rating at the interview. . Applicants that are disqualified for any reason may not re-apply for a police officer position for six (6) months from the date of disqualification.
CANDIDATES MUST PASS ALL TESTS IN ORDER TO BE PLACED ON THE ELIGIBILITY LIST.
PURPOSE The purpose of this announcement is to establish an eligibility list from which to fill present and future vacancies including part-time positions. The list will remain in effect for six (6) months but may be extended.
The eligibility list resulting from this announcement will be used only when there are no persons available on the current established Police Officer lists, 2845, 2885, 2894 oc. All lists will remain in existence until exhausted or terminated by the Department of Personnel/Human Resources.
This is a continuous announcement and ranking on the eligible list will be subject to change as names are added and removed from the list.
GENERAL INFORMATION
Pay Rate and Fringe Benefits: Full-time positions will be paid at the minimum pay rate with annual increases where applicable. Payment is on a biweekly basis. Full-time permanent employees receive fringe benefits, which include vacation pay, sick leave pay, health care insurance, optical, dental, long-term disability, life insurance and a retirement plan. Full-time positions are subject to mandatory and voluntary overtime assignments.
Medical and Psychological Evaluation: A pre-employment medical examination, including a drug screen, is given to persons hired by the County to evaluate their required physical and mental health. Candidates who do not pass the medical/psychological evaluation and drug screen will be disqualified. APPLICANTS MUST MEET MCOLES/MSCTC STANDARDS.
Civil Service Appeal Rights: Persons denied permission to compete in an examination may make a written appeal to the Wayne County Civil Service Commission for a final decision within twenty (20) days after the mailing of such notification, stating the basis for their complaint.
Under the Rules of the Department of Personnel/Human Resources (Rule 6, Section 12 and 13), requests to review the personal qualifications interviews must be made in writing within twenty (20) days after the mailing of the notice of results and any appeal concerning the ratings received must be made in writing within twenty (20) days after the review. The appeal must state the basis on which it is claimed that the ratings are improper.
Probationary Period: Appointees must successfully complete jailer's training and a probationary period as provided in the collective bargaining agreement before the appointment will be considered permanent.
Veteran's Preference: Honorably discharged war veterans who receive passing grades on examinations will have ten (10) points added to their final earned examination scores and those who have a service connected disability will have five (5) points added to their score, for a possible total of fifteen (15) additional points. Request for and proof of eligibility must be submitted at the time of examination.
Equal Opportunity Employer: The County of Wayne is an equal opportunity employer and does not discriminate based on religion, race, color, national origin, age, sex, marital status, height, weight, arrest record or disability. For information regarding the Department of Justice – EEO Utilization Report, please visit https://www.waynecounty.com/departments/phr/legal-postings.aspx.
Accommodations for the Disabled: A disabled person needing accommodation in connection with a job application or to participate in the examination process must notify the Department of Personnel/Human Resources. A reasonable accommodation may also be required on the job to enable the individual to perform the essential job functions. Such accommodations will be evaluated at the time of appointment. Hearing or speech impaired persons using TDD's or similar devices may contact the Michigan Relay Center, toll free at (800) 649-3777 or 711 to communicate directly with the Department of Personnel/Human Resources during regular working hours.
Job ID: JOB-205930
Publish Date: 24 Aug 2022