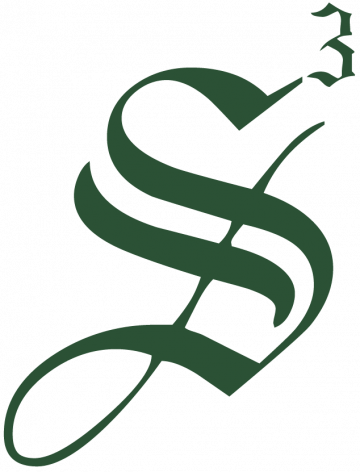 Strategic Staffing Solutions
Job Title: VMware vRealize Automation Engineer (VRA / VRO) – REMOTE
Duration: 12 months w/long-term potential
Location: Remote
To apply: Please email your resume in Word Format to Keena Leo at: KLeo@strategicstaff.com and Reference Job Order #: 216976 or Click the Apply Button.
Strategic Staffing Solutions (S3) is seeking to hire a VMware vRealize Automation Engineer to be a part of the Infrastructure Automation Team for one of our partners in the Utility industry. You'll be joining a dedicated, ambitious, and diverse agile team that is focused on delivering operational excellence throughout the organization. You'll work collaboratively with Engineering, Server Operations, Network Operations, Application Services, and other teams across the organization to automate and build on-premise DevSecOps processes, Self-Healing, and End User Self-Service automation. The vision is to provide simplified, standardized, automated solutions to secure, standardized, and highly available systems.
Job Responsibilities:

• Create, modify, and support vRealize Automation (vRA and vRO) workflows within the on-premise VMWare Stack. This include provisioning, decommissioning, and tasks in between for Windows and Linux servers.

• Provide subject matter expertise and have proficiency with multiple core technologies in private cloud environments, including Windows and Linux operating systems, Configuration Management technologies (SALT, Chef, Ansible, Cloud Provider), Container technologies (Kubernetes, Docker), Scripting Languages (Python, Node, PowerShell, Java), Infrastructure As Code Development (Terraform, Cloud Formation, Packer), monitoring and setting up of alerts for Cloud / Infrastructure components, Cloud specific networking / software defined networking (SDN) and security components and services.

• Provide technical guidance and develop strategic technical direction for the corporation within the scope of Cloud Platform Operations concerning product features, upgrade/migration strategies, new product/feature evaluation, and various technology solutions to improve and enhance overall operational capabilities in the public/hybrid cloud environments.

• Create standards for unit, functional test and deployment automation solutions.

• Build scalable, consistent platform solutions with cloud computing technologies: AWS and on-premises private Cloud.

• Engage in critical problem resolution and continuous improvement activities.

• Collaborate with cross-functional teams across the organization following agile methodologies.

• Develop and implement plans for and provide operational support and life-cycle management of the services and infrastructure that reside in the cloud provider accounts.

• Adhere to corporate regulatory and compliance requirements.

• Manage the development, compliance, and documentation of procedures and processes required to support Cloud Platform Operations.
Job Qualifications:

• Bachelor of Science degree in Computer Science, Management Information Systems, Engineering, or equivalent computer or business related major degree from an accredited college or university required.

• 5+ years of experience with VMware, vCenter, vSphere, Windows Server administration and Linux OS administration. (VCF Experience a plus).

• Strong experience automating with vRealize Automation (VRA) and vRealize Orchestrator (VRO).

• Fluent in Python and PowerShell.

• Relevant experience in Infrastructure as Code development (Terraform or Cloud Formation) preferred.

• Knowledge of Configuration Management tools (Puppet, Chef, Ansible) preferred.

• Detailed knowledge of the planning, design, implementation and troubleshooting of network systems.

• Relevant experience in an agile development environment preferred.

• Proficiency with infrastructure monitoring tools such as Splunk, AWS CloudWatch preferred

• Working understanding of Container Technologies such as Docker, Kubernetes preferred

• General Competencies: Basic understanding of cyber security, computer, networking and storage concepts; Exceptional customer service skills; Software development lifecycle understanding; Self-directed learner who keeps skills up to date with the latest technologies, including pursuit of relevant certifications

• May be required to provide support outside of normal working hours.


S3 supports and adheres to customer COVID-19 vaccination policies, which may include the disclosure of vaccination status.
WE OFFER A REFERRAL FEE FOR ANYONE REFERRED & HIRED WITH S3! $$
Strategic Staffing Solutions (S3), based in Detroit, Michigan, prides itself on being an international, woman-owned, $300+ million IT and Business Services Corporation with 30+ years of service. We are ranked 16th among the largest staffing firms in the US by Staffing Industry Report, 6th largest IT Diversity staffing firm, and are one of five companies nationally certified as a Charter Partner with Staffing Industry Analysts. S3 provides IT consulting, customized project solutions, vendor management programs and executive search services to financial institutions, insurance, energy, oil/gas, telecommunication, government, retail, and health care industries worldwide.  We have more than 3,600+ consultants and 31 offices in the US and Europe. S3 is also proud to be nationally recognized as both a Military Friendly and Military Spouse Friendly Employer.
As an S3 employee, you are eligible for a full benefits package which may include Medical Insurance, Dental Insurance, Vision Insurance, 401(k) Plan, Vacation Package, Life & Disability Insurance Plans, Flexible Spending Accounts, and Tuition Reimbursement.
The global mission of S3 is to build trusting relationships and deliver solutions that positively impact our customers, our consultants, and our communities.  The four pillars of our company are to: Set the bar high for what a company should do, create jobs, offer people an opportunity to succeed and change their station in life, and improve the communities where we live and work through volunteering and charitable giving.
Strategic Staffing Solutions is an Equal Opportunity Employer
Job ID: JOB-216976
Publish Date: 23 Jan 2023