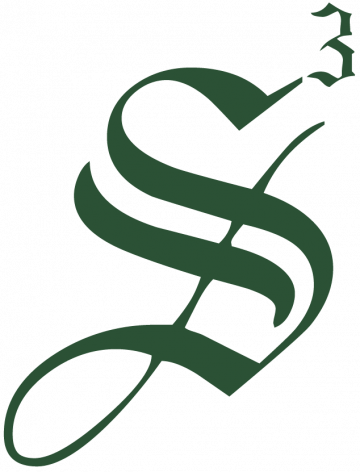 Strategic Staffing Solutions
STRATEGIC STAFFING SOLUTIONS HAS AN OPENING!
Strategic Staffing Solutions is currently looking for a Telecom Technician for a contract opening with one of our largest clients located in Charlotte, NC!
Location: Covington, KY
Duration:  12+ Months
To apply: Please email your resume in Word Format to Bob Cromer at: bcromer@strategicstaff.com and Reference Job Order #: 205107 or Click the Apply Button.
Job Description:
This Contract Technician s primary responsibility is to assist with the Midwest Land Mobile Radio (LMR) Mobile Deploy roll-out and iDEN system decommissioning effort.
MAJOR ACCOUNTABILITIES/ESSENTIAL DUTIES AND SKILLS:
Read and understand Project Installation Instructions. (Understand system and component level impact)
Confer directly with Engineering and/or Project Managers on project details and related issues
Communicate with NOC and Customers before performing installation work that may cause outages or system alarms
Communicate and document project status to management and any problems encountered the project instructions, equipment, or system with Engineering
Basic Networking background with IPv4 Physical Link, Data Link, and Routing
Basic understanding and experience with use of TBERT and ethernet testing
Be proficient with the use of numerous specialized test equipment including OTDR, DS1/DS3 Tests, DC Plant Load Banks, DC Load Bank Resistance Testing, SONET OC3/OC12/OC48, Ethernet Testing, RF Spectrum Analyzer, RF Service Monitors, RF Power Meters, RF Frequency Counters and Fiber Splicing Equipment
RF understanding including attenuation, antenna gain, microwave dish beam pattern, transmission lines, waveguide, connector types, Inter-Modulation Interference, and Outside Interference
Experience with DC power systems including 24VDC, -48VDC, Power over Ethernet (POE), and 130VDC
ENVIRONMENT:
Must be able to lift 50 lbs, climb ladders and steps in all types of facilities including power plants, office buildings, and remote sites
Outside work required in all types of weather and terrain
Some overtime, with travel throughout the Midwest service territory
HAZARDOUS WORK ACTIVTIES:
The Telecom Technician work does require work activities in special areas where exposure to injury increases greatly. These specific work activities include the following:
Working in heavy construction areas (Power Plant and Substation Construction Projects)
Working on low-voltage AC powered equipment
Working on high-voltage DC power equipment
Working in and around highly energized switchyards, distribution lines, transmission towers and transmission lines
Working in road-highway work zones
Use of power tools such as saws and drills
Working outside with exposure to insects and bees
Use of hand tools such as screw drivers, hammers, wire and cable strippers
Exposure to Radio Frequency signal
Working in and around Class IIB lasers
MINIMUM JOB QUALIFICATIONS:
Experience in the installation/maintenance of telecommunication networks and equipment
Proven trouble-shooting skills
Understanding of Data, Fiber Optics, Microwave, Wireless, and Voice Networks and proven ability to maintain and install these systems and associated equipment
Able to use various telecommunications test equipment to assist with problem resolution and equipment installation
Two-year degree in electronics or associated technical degree
Strong communications and interpersonal skills
Team player Self-motivated and able to work independently with minimal supervision 
Contractor must possess a valid driver's license
Contractor will provide own vehicle for travel to/from sites and will be reimbursed for mileage
Contractor will provide PPE such as: Steel toed boots, gloves, hard hat, mask, hearing protection, FR clothing if needed
Contractor will provide basic tools required to complete the work, such as screw drivers, drills, etc.
Company will provide any required test equipment needed such as volt meters, service monitors, etc.
Contractor will be assigned other standard Telecom duties if LMR project resource needs allow
The S3 Difference:
The global mission of S3 is to build trusting relationships and deliver solutions that positively impact our customers, our consultants, and our communities. The four pillars of our company are to:
Set the bar high for what a company should do
Create jobs
Offer people an opportunity to succeed and change their station in life
Improve the communities where we live and work through volunteering and charitable giving
As an S3 employee, you're eligible for a full benefits package that may include:
Medical Insurance
Dental Insurance
Vision Insurance
401(k) Plan
Vacation Package
Life & Disability Insurance Plans
Flexible Spending Accounts
Tuition Reimbursement
Job ID: JOB-205107
Publish Date: 02 Aug 2022