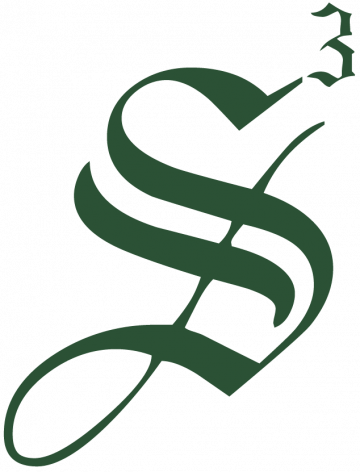 Strategic Staffing Solutions
Job Title: Technical Support Representative
Location: St. Louis MO
Duration: 6 Months
Pay: $15-17/hr

To apply: Please email your resume in Word Format to Kiana Rosebrough at: krosebrough@strategicstaff.com and Reference Job Order # 203967: or Click the Apply Button.
Job Description:

The Technical Support Analyst role will be a technical representative in the store and will work directly with our colleagues. They will work closely with the other technicians and lead technician on a daily basis.  This role will work directly for the Operations Manager and will work with the Store Lead and Greeter on-site.
Responsibilities:
Work with a technical staff and provide input and solutions.
Meet and greet colleagues to answer questions and resolve problems related to all OB's to products and services.
Triage colleague's issues quickly and determine if further technical assistance is needed.
Follows up on all open tickets/issues within specified timeframe.
Maintain documentation on incoming issues via Technology Solution Zone registration tool including steps and actions taken to resolve customer issues. Either immediately resolve issue or assign technician to assist customer.
We will work under the direction of the store lead and will take on smaller technical issues and expand their knowledge base. They will support items such as password resets, applications software pushes, cell phone activation and issues, Xen Mobile support, MAC lock-outs, training on MS Office applications and general how-to's questions within 's processes and procedures. 
Provide excellent colleague support for all technology products and services. Resolve issues within a specified timeframe per our defined processes or refer unresolved issues and escalate problems to appropriate technical support groups identified in the Customer Support Process to ensure resolution is achieved.
Responsible for the coordination of outside vendor visits within the store, such as Verizon and Lenovo visits to offer colleagues discounts on personal items and UBreakiFix for colleagues to fix their personal cell phone and screens while working. Obtain approval for vendor visit, submit site access and chaperone while on site. Ensure the best possible colleague interaction between vendor and  employee.
Responsible for inventory of technology products and prizes. Will create a forecast of how many Technology peripherals will be needed each month, based on usage and past delivery. Ensure items are ordered in Ariba, delivered and ready for colleague purchases.
Identify opportunities for process improvement and problem elimination. Continually focus on learning new technologies to support rapidly changing and expanding environment. 
Must be able to provide high level summaries to store lead when required during an incident situation and/or project updates. Ability to interpret a colleagues ask.  Establishes credibility quickly by following up and taking initiative.
Present a positive, smiling, colleague-focused image. Understands Colleague Satisfaction is key to the overall success of the Technology Solution Zone
Required Qualifications:
Associate degree in Computer Science or a related discipline and/or at least 2-4 years' work experience in a Technology field.
Broad knowledge of multiple technologies and platforms.
Excellent oral and written skills.
Requires sufficient knowledge of Technology operations, responsibilities, work flow processes and procedures to resolve most inquiries independently.
Good analytical and communication skills, sound judgment, and the ability to work effectively with colleague and other technical staff.
Understands colleague's issues and demonstrates empathy for the situation. Customer centricity is a must! 
Ability to demonstrate creativity in generating solutions. Proactively translates technology into a business solution which addresses a problem expressed by the colleague and provides a resolution for our colleagues.
Ability to multi-task while handling all LOBs with minimal supervision.
Job ID: JOB-203967
Publish Date: 07 Jul 2022