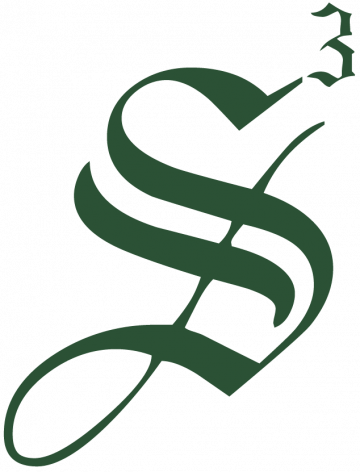 Strategic Staffing Solutions
STRATEGIC STAFFING SOLUTIONS (S3) HAS AN OPENING!
Strategic Staffing Solutions is currently looking for a Technical Lead Analyst, a contract opportunity with one of our largest clients!
Candidates should be willing to work on our W2 ONLY.
Job Title: Technical Lead Analyst
Remote: Yes
Location(s): Morris Plains, NJ
Role Type: W2 ONLY, NO C2C
Contract Length: 12 months
How to Apply: Please send resume and contact information to Suganya, Sourcer at sprabhakar@strategicstaff.com
Job Description/Responsibilities:
Provides advanced professional input to complex IT Support assignments/projects.
Utilizing independent judgment and discretion, designs, develops, tests, debugs and implements moderately complex operating systems components, software tools, and utilities required for the operation, maintenance, and control of computer systems.
Makes moderately complex modifications to existing software to fit specialized needs and configurations and maintains program libraries and technical documentation.
Assists in planning, scheduling, and implementation. Initiates corrective action to stay on schedule. Supports and provides direction to more junior professionals.
Works autonomously, only requiring "expert" level technical support from others.
Exercises judgment in the evaluation, selection, and adaptation of both standard and complex techniques and procedures.
Utilizes in-depth professional knowledge and acumen to develop models and procedures, and monitor trends, within Technical Support.
Role Expectations:
Perform eyes-on-glass monitoring of our IT infrastructure using a variety of business standards and proprietary tools
Raise incident tickets in response to monitoring.
Triage and resolve IT tickets in response to monitoring and user-reported issues.
Manage incident telephone calls and engage the proper teams for helping resolve incidents.
Document process, procedures, and technology used by the Enterprise Operations Command Center
Create Standard Operating Procedures (SOPs) for the handling of IT incidents.
Maintain the health of our IT environment by correlating ongoing monitoring alerts with active changes and incidents.
Executes tasks involving a degree of forward planning and initiation of needs/issues.
Partners with other teams within and outside of the org to increase the quality of alerts/INCs coming to the team.
Puts forth extra effort outside of his/her key operations schedule.
Design, implement and maintain a consistent process for Scheduling Tool Agent installs/uninstalls/upgrades.
Provide Level 2 Support and work with appropriate vendor.
Communicate and coordinate tool upgrades.
Perform checkout after tool upgrades.
Provide On call for all scheduling tool anomalies (EVN and USM)
Required Skills/Experiences:
Knowledge of ESP, CA7, IWS
Knowledge of MVS, JES, CICS, DB2, and VTAM commands
Knowledge of JCL, NDM, and FTP
Knowledge of Service Now and Microsoft Office Products
3 – 5 years of general IBM Mainframe Operations experience
Problem solving skills, ability to work collaboratively with other departments to resolve complex issues with innovative solutions.
Ability to prioritize workload.
Strong ability to build partnerships with staffs and leadership at all organizational levels
Seasoned and well developed independent decision-making skills.
Strong customer service focus
Excellent oral, written and interpersonal communication skills
Familiarity with Health Care or PBM industry helpful
Must be highly flexible, adaptable and a self-starter with little to no leadership oversight
Education:
Certification, Associates degree or higher or 3 – 5 years of IT Mainframe Operations experience.
Job ID: JOB-216666
Publish Date: 17 Jan 2023