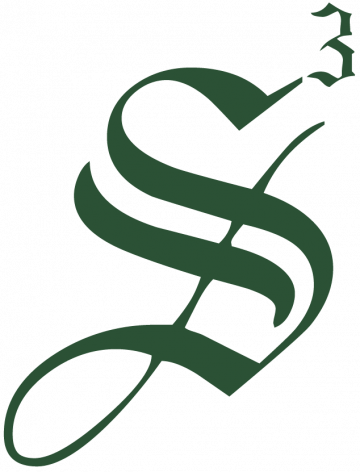 Strategic Staffing Solutions
STRATEGIC STAFFING SOLUTIONS (S3) HAS AN OPENING!
Strategic Staffing Solutions is currently looking for a Systems Analyst for a contract opportunity with one of our largest clients!
Candidates should be willing to work on our W2 ONLY.
Job Title: Systems Analyst


Key Skills: SQL/ORACLE/TERADATA/Healthcare/Clinical data exp
Remote: Yes
Location(s): Bloomfield CT
Role Type: W2 ONLY, NO C2C
Contract Length: 6 months
How to Apply: Please send resume and contact information to Suganya, Sourcer at sprabhakar@strategicstaff.com
Job Description/Responsibilities:
Working with internal business leads to better recognize the needs of the downstream users of the data and how the Inbound/Outbound Data team can drive and facilitate quality outcomes.
In-depth knowledge of health and clinical data and the ability to distinguish values that are not viable in clinical data. Ability to conduct a deep analysis to recognize anomalies in the data.
Forward thinking mindset and proactive investigation in anticipating unseen problems and working effectively to gain consensus on strategies and methodologies.
Provide business insight to Informatics to assist development of IT solutions that will maximize Inbound/Outbound Data team s efficiency and lead to greater quality of externally sourced data.
Serve as lead on projects where a data SME is necessary and represent the goals and functions of ingesting quality data.
Lead efforts to build out new capabilities and functionality to accommodate new business initiatives and/or make the platform more effective and efficient
Provide leadership to the Inbound/Outbound Data team and Production Support teams
Maintain breadth of knowledge on all product offerings and business processes
Support new data feed domains to enable expanding programs
Coordinate and perform all data intake tasks across all data feed types for varying size clients & vendors which may involve large/complex clients and support project tasks including completion of key documents (e.g. data dictionaries, gap analysis, vendor documentation, project plans and master trackers for program governance and reporting) with high quality and on-time delivery
Responsible for the implementation of multiple data feeds and complex projects
Work closely and effectively with customers, vendors, IT, stakeholders and other internal business partners to meet all data feed and/or project objectives
Demonstrate proficiency and complete all required testing across multiple data systems including all testing, planning and execution of pilots of new data feeds or infrastructure changes
Required Skills/Qualifications:
Demonstrated experience in informatics & data exchange; particularly healthcare and clinical data
Previous experience with database querying skills utilizing SQL (Oracle and Teradata)
Strong organizational skill and must be process-oriented and able to implement multiple work streams simultaneously.
Work with internal and external groups effectively to investigate/resolve any failures or issues that may arise
Demonstrated project coordination experience to drive for results
Demonstrated experience working independently with some direction
Previous experience working with teams across multiple organizations (matrix environments)
Experience with data tools and standards such as AWS, Tableau, Toad, Python, Teradata Studio, Macros, FHIR
Demonstrated project management experience
Demonstrated people skills including clear and concise communication, leadership and training experience.
Report and process automation experience
Ability to adapt to new processes and willingness to learn new tools and technology
Ability to work in agile environment.
Education:
Bachelor s degree in Business, MIS, or CIS OR equivalent work experience
Minimum of 6-8 years industry experience, preferably focused in healthcare and/or health improvement
Job ID: JOB-226725
Publish Date: 25 May 2023