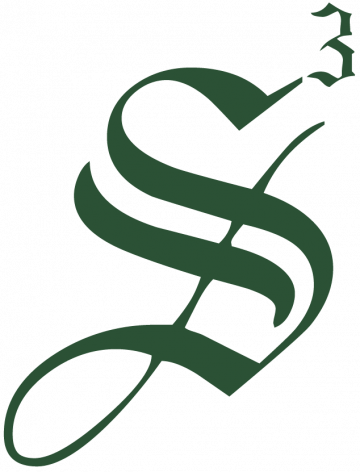 Strategic Staffing Solutions
Job Title: System Analyst GIS (205296)


Location: REMOTE to Start, but must be committed to relocate to Brandon, FL upon conversion to FTE (relocation assistance negotiable)
Schedule Notes: REMOTE during contract. Upon conversion: hybrid flex schedule, in the office 2 days a week. Thursday is the team day everyone goes on-site; the other day is flexible.
Pay Rate: 40.00+/hour, DOE (for duration of contract; see notes for conversion rates)
Duration: 6 months contract to start (intent to convert to Hire)
This is a Contract-to-HIRE Opportunity with our client that MUST be worked on a W2 ONLY, NO C2C eligibility for this position.
Job Description / Duties:
Develops complex software based on specifications provided.
 
Collaborates with Business Systems Analysts and/or Business Partners to develop software specifications.
 
Implements software packages for which in-depth configuration and integration is required; drives substantial interaction with vendor resources.
 
Integrates applications with complex interfaces based on specifications provided.
 
Provides 24×7 primary and/or secondary support for one or more applications classified as niche, core, or mission critical.
 
Supports the request and analysis phases of SDLC by producing required documentation and estimates; reviews deliverables produced by junior staff.
 
Executes the design, development, and implementation phases of SDLC by producing the prescribed deliverables; reviews deliverables produced by junior staff.
 
Participates on an Application Development and Support team as well as project teams under the direction of their manager or project managers.
 
Acquires and maintains knowledge of business areas relevant to projects and application support assignments.
 
Acquires and maintains appropriate technical skills and mentors junior staff. Participates in developing and driving standard practices within their team.
 
Required Qualifications:
Minimum of 2 years' experience GIS ESRI or Intergraph preferred.
 
ESRI, ArcGIS or Intergraph/Hexagon G Technology suite of applications.
 
C# .NET Framework and Visual Studio development environments.
 
SQL Server Management Studio (SSMS).
 
High-level Solution and System Architecture.
 
Development and Design of ETL process to migrate data between dissimilar systems.
 
Process and Data Flow Analysis.
 
Detailed design and system interface documents.
 
Strong verbal, written, analytical, and interpersonal skills. Frequently presents information to their team and department.
 
Demonstrates knowledge of fundamental concepts of (Oracle, SQL, C#, VB.net) programming languages and use of developer tools such as (PL/SQL Developer, SQL Server Management Studio, Microsoft Visual Studio).
 
Proficient with the Microsoft Office suite.
 
Proficient in developing Geospatial ETL / Data Integration packages using Safe Software FME or similar software to migrate data between dissimilar systems.
Education Requirements:
Bachelor's Degree Required. Computer Engineering/Engineering fields preferred.
 
Other fields include Business Administration, Engineering, Mathematics, Information Systems, or equivalent discipline.
 
Experience above minimum may be considered in lieu of Bachelor's degree.
 
At least one professional certification in specific job-related disciplines preferred.
 
Preferred Qualifications:
Experience integrating GIS based applications with Enterprise Service Bus systems like Biztalk.
 
Oracle DBMS
 
SAP Utilities Model
 
SQL Server Integration Services (SSIS)
 
Power-BI
 
SQL Server Reporting Services (SSRS)
 
Crystal Reports
Notes:
Salary for FTE conversion:
Required for Systems Analyst: $77,750 midpoint salary  
2-5 years of experience in systems analysis, design, and development.
Required for the Senior level: $89,500 midpoint salary
6 years of experience in systems analysis, design, and development.
$$ WE OFFER A REFERRAL FEE FOR ANYONE REFERRED & HIRED WITH S3! $$
Strategic Staffing Solutions (S3) is an international, woman-owned, over $300 million IT and business services corporation based in Detroit. S3 provides staff augmentation, direct hire recruiting, workforce programs, and outsourced solutions with global industry expertise in energy/utility, healthcare services, insurance, communications, and financial services. It has over 3,600 direct consultants in 49 out of 50 states in the U.S. and 15 countries including Europe and the Americas.
 
With a composite average annual growth rate of 19%, S3 is fiscally sound and debt free.
 
S3 has had $3.3 Billion in sales since its inception with $1.2 billion of those sales occurring in the last 5 years.
 
S3 is ranked as the sixth largest diversity staffing firm in the U.S. by Staffing Industry Analysts (SIA) and 16th among the largest IT staffing firm in the U.S. by Staffing Industry Report.
 
It is the only company that is a certified Charter Partner to SIA.
 
With 59% of its 3,600 team members claiming veteran, military spouse, or military dependent status, S3 has been designated as a Military Friendly and Military Spouse Friendly employer since 2014.
 
S3 is a certified women-owned business enterprise (WBE) and an active member of WBENC.
 
S3 is ranked among the top 25 woman-owned businesses in the nation by Women's Enterprise USA Magazine.
 
S3 has given more than $2 million through sponsorships and donations every year since 2011.
Strategic Staffing Solutions is an Equal Opportunity Employer
Job ID: JOB-205296
Publish Date: 06 Sep 2022