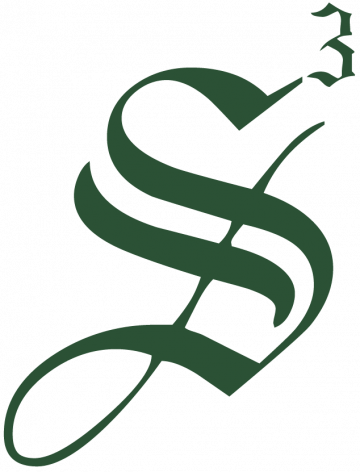 Strategic Staffing Solutions
Job Title: Supply Chain Category Manager and Sourcing Specialist
Location: St. Louis, MO
DIRECT HIRE
To apply: Please email your resume in Word Format to Melissa Johnson at: mjohnson1@strategicstaff.com and Reference Job Order #: 195372 or Click the Apply Button.
Key responsibilities include:

Represent the Procurement organization to the broader businesses and implement strategies to strategically source related spend
Utilize the sourcing process to develop, implement and manage proposal activities; lead negotiation and completion of contracts with suppliers to maximize benefits across the company.
Analyze and leverage spend across all company business segments.  Segment spend based on category and work with stakeholders to define current and future business needs.

Ensure assigned category(ies) are procured in a manner which mitigates risk and provides the highest overall total value to the company through:

Supplier assessments and rationalization
Diverse spend
Negotiation strategy and execution to drive lowest Total Cost of Ownership (TCO)
Make vs. buy analyses
Should cost models
Cycle time improvements
Security and continuity of reliable supply
Continuous improvement

Internal Stakeholder Management:

Build and maintain strong relationships with team members in the company's sourcing organization
Develop and maintain a strong network and foster collaboration with key internal stakeholders and suppliers to gain input into demand planning and forecasting, assist in strategy development, advocate the use of the negotiated contracts and influence strategy implementation.
Balance commercial and contractual complexities with stakeholders, through influencing change (without authority), driving enterprise consistency and delivering value with internal clients and external stakeholders, e.g. manage stakeholder expectations, operational cultures and individual business requirement, establish and adjust priorities, manage supplier dispute resolution process
Leads cross-functional teams consisting of technical SMEs, operations SCM personnel, Legal and other stakeholders, as required, in the development and implementation of sourcing strategies

Market Intelligence (MI) & Cost Modelling:

Maintain company-wide demand profiles and external supply and demand MI information;
Interpret MI to drive category strategies and provide direction to stakeholders (i.e. raising changes in market conditions which could have an impact to cost or schedule);
Understand the marketplace for assigned category(ies), including industry structure and new and non-traditional suppliers;
Build cost models, identifying value and cost drivers, to drive for better understanding of costs and results during supplier negotiations.

Development and implementation of category strategies:

For optimizing and leveraging category management processes, policies and tools with the potential for significant corporate financial impact.
For long-term strategy development and implementation of a complex categories within the materials and/or equipment portfolio, to achieve lower total cost of ownership and higher value for the company.
For the development and implementation of complex category strategies that mitigate risk and deliver competitive advantage for the company.
Understand, monitor, and be proactive to current category market conditions/trends, developing technologies, supply chain capacity/capability, product knowledge and supply/demand challenges.
Apply a broad and deep subject matter expertise in category management, market dynamics, and economic and industry trends impacting the company to support the development of appropriate category strategies.
Lead cross-functional teams to build comprehensive category strategies utilizing market intelligence, demand management, sustainability, supplier diversity and total cost of ownership, with follow through metrics as required to assure performance, supply continuity and manage risk.
Execute sourcing strategies, from proposal development and solicitation, to contract negotiation, to recommending solutions and contract execution.
Partner with suppliers to conduct cost assessments with the goal of reducing costs and identifying improvements drive contract utilization with effective implementation plans, metrics and reporting.

Qualifications:

Bachelor's Degree from an accredited college or University required, preferably in Finance, Business, Economics, Engineering or related field. 
MBA, other related graduate degree, or Doctorate preferred.
Seven or more years of progressively responsible and related experience in the SCM field, (i.e., category management, strategic sourcing, purchasing), consulting, cost accounting, or finance required. 
Candidates with an advanced degree or Doctorate will be considered with five or more years of experience.     
Supply Chain Management Professional (SCMP) / Certified Professional in Supply Management (CPSM) designation or equivalent preferred.

In addition to the above qualifications, the successful candidate will demonstrate:

Superior communication (oral and written), interpersonal, and presentation skills, with strong influencing and persuasive talents. 
Demonstrated ability to be innovative, take initiative, lead and manage change. 
Experience negotiating substantially large and complex commercial agreements.
Ability to monitor and manage supplier relationships and performance without supervision.
Must be a proven expert in category planning, development & execution, as well as ability to achieve tangible results in competitive and non-competitive supplier negotiations both directly and as a coach to others. 
Demonstrated ability to navigate through the strategic sourcing process required.
Strong negotiation and project management skills required. 
Must have thorough understanding of purchasing, accounts payable, work management and financial systems applications.
Thorough understanding of the company's systems applications (e.g., Oracle Purchasing, accounts payable, etc.) preferred. 
Proven ability to achieve results while effectively managing the associated change and to measure, analyze, (e.g., TCO, NPV, cost price analysis) and understand complex business issues required.
Proficiency with Microsoft Office Suite required. 

 
$$ WE OFFER A REFERRAL FEE FOR ANYONE REFERRED & HIRED WITH S3! $$
Strategic Staffing Solutions (S3), based in Detroit, Michigan, prides itself on being an international, woman-owned, $300+ million IT and Business Services Corporation with 30+ years of service. We are ranked 16th among the largest staffing firms in the US by Staffing Industry Report, 6th largest IT Diversity staffing firm, and are one of five companies nationally certified as a Charter Partner with Staffing Industry Analysts. S3 provides IT consulting, customized project solutions, vendor management programs and executive search services to financial institutions, insurance, energy, oil/gas, telecommunication, government, retail, and health care industries worldwide.  We have more than 3,600+ consultants and 31 offices in the US and Europe. S3 is also proud to be nationally recognized as both a Military Friendly and Military Spouse Friendly Employer.
As an S3 employee, you are eligible for a full benefits package which may include: Medical Insurance, Dental Insurance, Vision Insurance, 401(k) Plan, Vacation Package, Life & Disability Insurance Plans, Flexible Spending Accounts, and Tuition Reimbursement.
The global mission of S3 is to build trusting relationships and deliver solutions that positively impact our customers, our consultants, and our communities.  The four pillars of our company are to: Set the bar high for what a company should do, Create jobs, Offer people an opportunity to succeed and change their station in life, and improve the communities where we live and work through volunteering and charitable giving.
Strategic Staffing Solutions is an Equal Opportunity Employer
Job ID: JOB-201254
Publish Date: 01 Jun 2022