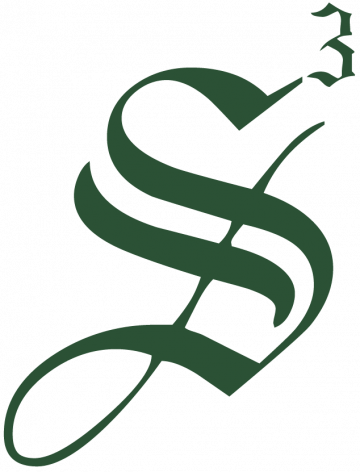 Strategic Staffing Solutions
Job Title: Staff Enterprise Technology Engineer
Location: Houston, TX
Pay Rate: $70-90/hour on W2
Contract Length: 12 months
This is a Contract Opportunity with our company that MUST be worked on a W2 ONLY, NO C2C eligibility for this position.
Job Description / Duties:
As a Staff Platform Engineer for Generation Management Systems (GMS), you will help lead the implementation and operations of GMS-related solutions.
Understanding business and technology strategies and aiding in their refinement.
Leading the development of digital solutions to meet tactical and strategic business objectives.
Working across organization boundaries and leading cross-discipline teams that include both company badged and 3rd party staff.
Managing support staff activity for GMS-related systems.
Providing technical thought leadership for highly complex projects and leading the design and implementation of GMS-related solutions, including hands-on software development. 
Representing the company to vendors for the purpose of sharing best practices, future product planning, and articulation of product roadmaps.
Fostering innovation within the team and leading by example.
Providing mentoring and training to other technical team members. 
Providing subject matter expertise for GMS-related technologies.
Driving resolution to complex technical that occur within GMS portfolio of systems.
Supporting annual budget planning.
Maintaining effective and transparent communication with a diverse set of stakeholders, including those in various leadership roles. 
Providing guidance and support for the lifecycle of customers and assets, including on-boarding, maintenance, off-boarding, technology upgrades, retirements, et.al.
Working with Cyber Security and NERC Compliance teams to support the analysis of NERC CIP impact ratings for GMS, SCADA, and related systems.
Ensuring our solutions and practices meet all related regulatory and compliance standards.
Providing technical leadership for GMS, PI Historian, Bid-to-Bill and related systems, including after-hours tier-3 support and critical project delivery.
Ensuring maintenance and support activities follow internal processes and adhere to applicable Service Level Agreements (SLAs).
Performing analysis and developing recommendations to address complex technical issues related to the operation and control of resources, generation or load acting as a resource (LAARs), in the ERCOT market. 
Leading future version upgrades of the GMS-related platforms.
Driving continuous improvement of GMS systems and related customer processes.
Qualifications:
Bachelor's or master's Degree CS, CE, EE, or equivalent experience.
5+ years of Software development with C, C++, .NET, or Java.
Experience using OSI Monarch with PI Historian (or equivalent) systems.
Experience using or supporting Bid-to-Bill Systems.
Experience implementing and supporting Operational Technology Systems.
Experience architecting or designing technology solutions.
Strong understanding of ERCOT QSE operations and managing portfolios of generating resources.
Strong understanding of market settlements.
Extensive knowledge and experience of utilizing GMS or equivalent control systems.
Knowledge of North American Electric Reliability Corp. (NERC) Critical Infrastructure Protection (CIP) requirements and implications for GMS operations.
$$ WE OFFER A REFERRAL FEE FOR ANYONE REFERRED & HIRED WITH S3! $$
Strategic Staffing Solutions (S3) is an international, woman-owned, over $300 million IT and business services corporation based in Detroit. S3 provides staff augmentation, direct hire recruiting, workforce programs, and outsourced solutions with global industry expertise in energy/utility, healthcare services, insurance, communications, and financial services. It has over 3,600 direct consultants in 49 out of 50 states in the U.S. and 15 countries including Europe and the Americas.
With a composite average annual growth rate of 19%, S3 is fiscally sound and debt free.
S3 has had $3.3 Billion in sales since its inception with $1.2 billion of those sales occurring in the last 5 years.
S3 is ranked as the sixth largest diversity staffing firm in the U.S. by Staffing Industry Analysts (SIA) and 16th among the largest IT staffing firm in the U.S. by Staffing Industry Report.
It is the only company that is a certified Charter Partner to SIA.
With 59% of its 3,600 team members claiming veteran, military spouse, or military dependent status, S3 has been designated as a Military Friendly and Military Spouse Friendly employer since 2014.
S3 is a certified women-owned business enterprise (WBE) and an active member of WBENC.
S3 is ranked among the top 25 woman-owned businesses in the nation by Women's Enterprise USA Magazine.
S3 has given more than $2 million through sponsorships and donations every year since 2011.
Strategic Staffing Solutions is an Equal Opportunity Employer
Job ID: JOB-225597
Publish Date: 02 May 2023