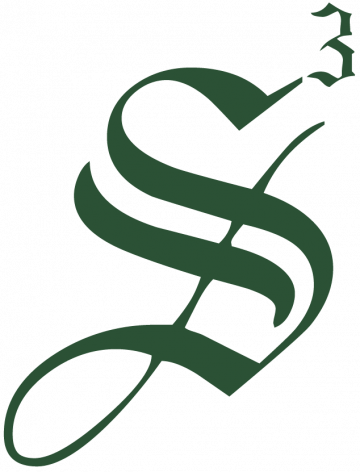 Strategic Staffing Solutions
STRATEGIC STAFFING SOLUTIONS HAS AN OPENING!
Strategic Staffing Solutions is currently looking for a Sr. Mobile Applications Analyst for a contract opening with one of our largest clients located in Charlotte, NC!
This is a Contract Opportunity with our company that MUST be worked on a W2 Only. No C2C eligibility for this position. Visa Sponsorship is Available! The details are below.
Locations: Charlotte, NC or Raleigh, NC     Hybrid(onsite + some remote)
Duration:  12+ Months
To apply: Please email your resume in Word Format to Bob Cromer at: bcromer@strategicstaff.com and Reference Job Order #: 206843 or Click the Apply Button.
Top desired skills:
iOS, Android, Angular, Java, C#, SQL Server, Oracle, PCF, Apigee, Concourse, Bitbucket, Jenkins and AWS
Position Summary:
This position is for a Sr Application Analyst on the EH&S, Digital Solutions team.
The Digital Solutions team is a durable team that builds and maintains web and mobile applications for the Operational Excellence and RRE business units.
Our current technology footprint is iOS, Android, Angular, Java, C#, SQL Server, Oracle, PCF, Apigee, Concourse, BitBucket, Jenkins and AWS.
We are looking for a teammate that is willing to learn new technologies and apply those to build products that support the goals of our RRE business partners.
This is an excellent opportunity to provide mobile application development and deployment expertise across the Regulated Generation division.
The ideal candidate would be willing to learn the mobility integration skills needed for deployments by shadowing the mobility resources, document roles and accountabilities, critical skills needed and help develop the mobile support model for the division.
This is the third level of the IT Application Analyst classification hierarchy.  Employees at this level manage work in application areas of specialization, with minimal supervision.  Incumbents are expected to develop advanced skills and to have the ability to work independently, with guidance limited to unusual or complex projects or issues. They are fully competent in use of concepts and procedures. They identify problems, develop solutions, and take actions to resolve.
Responsibilities:
Monitors production operation of and maintain the availability of assigned applications. Involves reviewing and reacting to daily performance logs and providing 24X7 on call support as defined by the business needs.  Responds to production emergencies (application down and logic errors) within the appropriate Service Level Agreement (SLA).  Coordinates response for critical and high Incidents, System Disruption Events (SDEs), major events. Assists users, answers user questions and assists users with defining business processes as necessary.
Leads troubleshooting for issues and implement fixes to assigned solutions. Is able to resolve complex issues that require significant freedom of action and sound judgement.
Communicates appropriate information including downtimes, change management, status, issues, defects, etc. to users, IT management and any other necessary audience. Is able to present information on technically complex subjects in an understandable manner in both oral and written form.  Recognizes appropriate times to provide this communication.
Exhibits maturity, confidence and a proper level of assertiveness when needed. Effectively handles stress and frustration. Demonstrates the ability to absorb change and continue with positive results.
Works with vendors to implement and/or support (broke-fix, defects, maintenance, patches, upgrades, service packages) applications and solutions.
Utilizes waterfall and agile methodologies to develop and maintain applications. Works on projects as Subject Matter Experts (SMEs) and/or developer/Technical Lead. Provide knowledge and expertise gained from past experience.
Coordinates and performs and performs routine maintenance for emergency patches, service packs and upgrades (software) for assigned application/project. Involves working with operations/DBAs.  Updates documentation of Atrium Discovery and Dependency Mapping (ADDM), Einstein, etc.
Utilizes appropriate Human Performance tools effectively in the course of activities, especially testing and implementation activities.
Provides recommendations and assists in decision making at an application/integration system level.
Researches and analyzes new technology
Designs modifications based on defined requirements and coordinates development efforts on maintained applications.
Programs and directs other programmers in required programming languages, database SQL, report writing, ETL, etc. Assists with testing and migrating code through test regions. Ensures adherence to appropriate design, coding and source control standards. Leads design and code walk-thrus as a presenter or reviewer.
Processes Change Requests and Quality Assurance (QA) documentation for project implementations and support changes.
Required/Basic Qualifications:
Bachelors degree in Computer Science, or other related discipline
In addition to required degree, four (4) or more years related work experience
In lieu of Bachelors degree(s) AND four (4) or more years related work experience listed above, High School/GED AND eight (8) or more years related work experience
Preferred Qualifications:
Willingness to learn and apply new skills
Bachelor degree in Computer Science or a related discipline
Minimum 2-4 years as an IT Application Analyst or equivalent
Four years coding/programming, trouble-shooting, problem-solving, logical design, SQL coding, Business Requirements analysis, vendor management, root cause analysis
Knowledge of Software Development Lifecycle, Change management for production systems
Expert coding skills in 1 or more of Company standard languages
Demonstrated success in complex problem solving and an understanding of quality delivery
Demonstrated ability to work with others having differing priorities/views/goals than your own; to meet your goals
Understand and lead others in use of System Development Life Cycle (SDLC).
Effective communication skills
Experience with schema/database design, Enterprise Standards and Process Adherence
Experience with AWS
Four years coding/programming, trouble-shooting, problem-solving, logical design, SQL coding, Business Requirements analysis, vendor management, root cause analysis
The global mission of S3 is to build trusting relationships and deliver solutions that positively impact our customers, our consultants, and our communities. The four pillars of our company are to:
Set the bar high for what a company should do
Create jobs
Offer people an opportunity to succeed and change their station in life
Improve the communities where we live and work through volunteering and charitable giving
As an S3 employee, you're eligible for a full benefits package that may include:
Medical Insurance
Dental Insurance
Vision Insurance
401(k) Plan
Vacation Package
Life & Disability Insurance Plans
Flexible Spending Accounts
Tuition Reimbursement
Job ID: JOB-206843
Publish Date: 09 Sep 2022