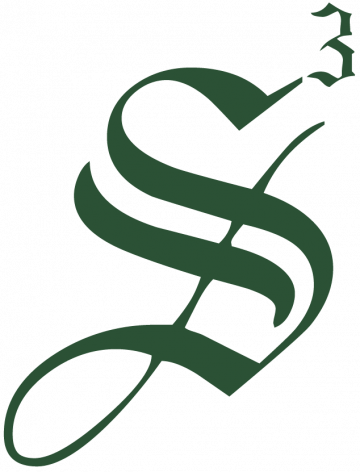 Strategic Staffing Solutions
Job Title: Sr Marine Project Specialist (218278)
Location(s): Houston, TX
Duration: Permanent
To apply: Please email your resume inWord FormattoPaola Martinez at: PMartinez@strategicstaff.comand Reference Job Order #: 218278
Job Description: This is a shore-based engineering, project management position within the company's Shipping Company's Marine Technical and Projects (MTP) Group. This position provides marine project support, including marine systems and hull engineering services, for the company's upstream oil and gas offshore projects that have floating systems or marine content in various development phases including early concept development phase, front end engineering phase, and design and construction phase. The emphasis of the position will be on Floating Gas facilities (FLNG -floating LNG liquefaction vessels, FSRU- floating storage and regasification vessels) but will also include support to other Floating systems such as, floating production storage and offloading (FPSO) vessels, Drill Ships, marine support, and marine elements of floating production facilities (SPAR, TLP, SEMI).
Responsibilities for this position may include but are not limited to:
Responsible for providing both project planning / execution support and marine engineering and/or naval architecture support for the company's Upstream FLNG/FSRU and FPSO/FSO offshore projects in various development phases including early concept development phase, front end engineering phase, through design and construction phase to ensure consistent high-quality results.
The role requires understanding marine specific issues, applying the company's project execution processes in an appropriate manner for FLNG/FSRU and FPSO/FSO marine projects, complying with Technical Codes & Standards, and building team organizational capability through contributing to the Marine Technical & Project's knowledge base and lessons learned in the Information Management System.
Responsible for providing marine systems, equipment specification and hull support for ship-shape offshore facilities such as FLNGs/FSRUs, FPSOs/FSOs and marine systems support to non-ship shaped offshore facilities such as semi-submersible platforms, SPARs and TLPs.
Responsible for supporting projects with requirements on marine standards and regulations in regard to FLNGs/FSRUs, FPSO's/FSO's and other floating facilities for upstream projects.
Responsible for updating the company's Engineering Standards, reviewing marine classification proposed rule changes for floating production facilities, and providing marine technical / project execution support to the  company's projects, technical support groups or the company's Shipping Company initiatives.
Responsible for coaching and supporting other Marine Project Engineers to grow organizational capabilities of the group and growing strong collaborative relationships across a large stakeholder group, ensuing high decision quality, and following an inclusive approach toward aligning on solutions that enable project success.
Required Qualifications:
Bachelor's degree in Marine Engineering/Naval Architecture or equivalent.
10+ years of experience in marine systems and hull design engineering.
10+ years of experience in offshore project development and engineering.
Strong capabilities and working experience in Marine Engineering with emphasis on marine systems specification, design and engineering analysis in tankers and Floating Systems Facilities, oil, and gas, such as semis, SPAR, FLNG, FPSO.
Experience in major offshore FLNG/FSRU projects including development phases from concept development, FEED engineering, Detailed engineering, construction, installation, and commissioning.
Experience with FLNG/FSRU contracting strategy development, bidding package development and knowledge of FLNG/FSRU market conditions.
Ability and experience in coordinating support to FLNG/FSRU projects.
Working experience and knowledge of marine standards and regulations with tank vessels and gas carriers.
International and domestic travel up to 15%.
Preferred Qualifications:
Knowledge of project management principles including the company's CPMS and CPDEP.
Experience in technology development and digital initiatives.
Knowledge of computer productivity applications (i.e. Microsoft Teams, One Note, SharePoint, Microsoft Office Suite, etc.).
Work in a self-directed manner based on objective driven tasks.
Balance multi / conflicting work priorities.
Ability to work collaboratively in a multi-discipline team environment.
Communicates in a clear, concise, and understandable manner both orally and in writing.
Builds positive relationships with key internal and external customers.
Relocation Options: Relocation will be considered.
Strategic Staffing Solutions (S3) prides itself on being an international IT Staffing and Solutions Company. Over 30 years' experience recruiting and managing exceptional IT and Business consultants for customers in the Financial, Energy, Public Sector and Retail Distribution industries. A privately held, financially strong, woman-owned company, S3 is a full-service IT firm, with 24 major market locations in the U.S!
Job ID: JOB-218278
Publish Date: 09 Feb 2023