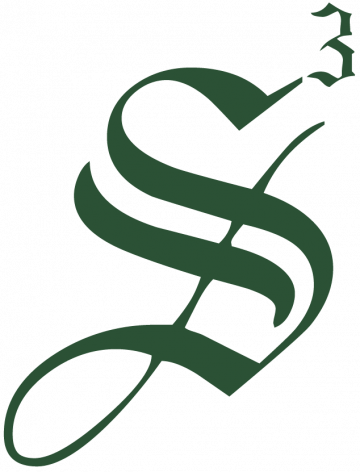 Strategic Staffing Solutions
STRATEGIC STAFFING SOLUTIONS HAS AN OPENING!
Strategic Staffing Solutions is currently looking for a Sr. Data Engineer for a contract opening with one of our largest clients located in Charlotte, NC!
Locations: Charlotte, NC-Fully Remote
Duration:  12+ Months (Contract to Hire)
Rate: $70/HR
To apply: Please email your resume in Word Format to Bob Cromer at: bcromer@strategicstaff.com and Reference Job Order #: 207976 or Click the Apply Button.
Key Responsibilities: 
Key Responsibilities will include architecting and developing ingestion and data aggregation pipelines to enable visualization of key metrics in the form of analytical reports.
The resource is also expected to have solid understanding and experience implementing data engineering industry best practices
Translates complex cross-functional business requirements and functional specifications into logical program designs, code modules, stable application systems, and data solutions; Partners with Product Team to understand business needs and functional specifications
Collaborates with cross-functional teams to ensure specifications are converted into flexible, scalable, and maintainable solution designs
Evaluates project deliverables to ensure they meet specifications and architectural standards
Contributes in the design and build of complex data solutions and ensures the architecture blueprint, standards, target state architecture, and strategies are aligned with the requirements.
Coordinates, executes, and participates in component integration (CIT) scenarios, systems integration testing (SIT), and user acceptance testing (UAT) to identify application errors and to ensure quality software deployment
Participates in all software development end-to-end product lifecycle phases by applying and sharing an in-depth understanding of complex industry methodologies, policies, standards, and controls
Develops detailed architecture plans for large scale enterprise architecture projects and drives the plans to fruition
Solves complex architecture/design and business problems; solutions are extensible; works to simplify, optimize, remove bottlenecks, etc.
Data Engineering Responsibilities:
Executes the development, maintenance, and enhancements of data ingestion solutions of varying complexity levels across various data sources like DBMS, File systems (structured and unstructured), APIs and Streaming on on-prem and cloud infrastructure
Demonstrates strong acumen in Data Ingestion toolsets and nurtures and grows junior members in this capability
Builds, tests and enhances data curation pipelines integration data from wide variety of sources like DBMS, File systems, APIs and streaming systems for various KPIs and metrics development with high data quality and integrity
Supports the development of feature / inputs for the data models in an Agile manner
Hosts Model Via Rest APIs; ensures non-functional requirements such as logging, authentication, error capturing, and concurrency management are accounted for when model hosting
Works with Data Science team to understand mathematical models and algorithms; recommends improvements to analytic methods, techniques, standards, policies and procedures
Works to ensure the manipulation and administration of data and systems are secure and in accordance with enterprise governance by staying compliant with industry best practices, enterprise standards, corporate policy and department procedures; handles the manipulation (extract, load, transform), data visualization, and administration of data and systems securely and in accordance with enterprise data governance standards
Maintains the health and monitoring of assigned data engineering capabilities that span analytic functions by triaging maintenance issues; ensures high availability of the platform; works with Infrastructure Engineering teams to maintain the data platform; serves as an SME of one or more application
BI Engineering Responsibilities:
Responsible for the development, maintenance, and enhancements of BI solutions of varying complexity levels across different data sources like DBMS, File systems (structured and unstructured) on-prem and cloud infrastructure; creates level metrics and other complex metrics; use custom groups, consolidations, drilling, and complex filters
Demonstrates database skill (Teradata/Oracle/Db2/Hadoop) by writing views for business requirements; uses freeform SQLs and pass-through functions; analyzes and finds errors from SQL generation; creates RSD and dashboard
Responsible for building, testing and enhancement of BI solutions from a wide variety of sources like Teradata, Hive, Hbase, Google Big Query and File systems; develops solutions with optimized data performance and data security
Works with business analysts to understand requirements and create dashboard/dossiers wireframes; makes use of widgets and Vitara charts to make the dashboard/dossiers visually appealing
Coordinates and takes necessary actions from DART side for application upgrades (e.g., Teradata, Workday), storage migration, and user management automation; supports such things as Cluster Management and Project Configuration settings
Technical Competencies:
Agile Development, Big Data Management and Analytics, Cloud Computing, Database Design, (Physical) Release, SQL, Scala, Spark, Hive, Airflow
Minimum Qualifications:
Bachelor's Degree in Engineering /Computer Science, CIS, or related field (or equivalent work experience in a related field)
5 years of experience in Data or BI Engineering, Data Warehousing/ETL, or Software Engineering
4 years of experience working on project(s) involving the implementation of solutions applying development life cycles (SDLC)
$$ WE OFFER A REFERRAL FEE FOR ANYONE REFERRED & HIRED WITH S3! $$
Strategic Staffing Solutions (S3), based in Detroit, Michigan, prides itself on being an international, woman-owned, $300+ million IT and Business Services Corporation with 30+ years of service. We are ranked 16th among the largest staffing firms in the US by Staffing Industry Report, 6th largest IT Diversity staffing firm, and are one of five companies nationally certified as a Charter Partner with Staffing Industry Analysts. S3 provides IT consulting, customized project solutions, vendor management programs and executive search services to financial institutions, insurance, energy, oil/gas, telecommunication, government, retail, and health care industries worldwide.  We have more than 3,600+ consultants and 31 offices in the US and Europe. S3 is also proud to be nationally recognized as both a Military Friendly and Military Spouse Friendly Employer.
Job ID: JOB-207979
Publish Date: 05 Oct 2022