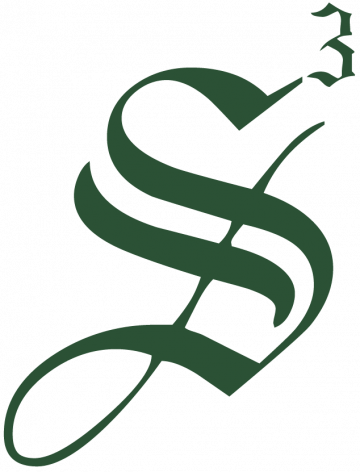 Strategic Staffing Solutions
STRATEGIC STAFFING SOLUTIONS HAS AN OPENING!
Strategic Staffing Solutions is currently looking for a Sr. Data Analyst for a contract opening with one of our largest clients located in Charlotte, NC!
Location: Charlotte, NC (On-Site or Remote)
Duration:  12+ Months
To apply: Please email your resume in Word Format to Bob Cromer at: bcromer@strategicstaff.com and Reference Job Order #: 209656 or Click the Apply Button.
Job Description:
Key Responsibilities: 
Responsible to leverage disparate data sources, relevant external data and strong domain expertise, in order to deliver on a need of the business
Provides technical skills to analytics projects, performing more advanced project analysis and data modeling, ultimately ensuring that the final deliverable is high-quality and provides impactful insights
Translates a business question into an analytical model that can be utilized and executed by the business; Collects, cleans, transforms, and restructures data for statistical analysis; performs statistical summaries and tests for relevant business questions
Serves as an analytical subject-matter expert in the analytical team, working with leading analytics and data modeling tools in order to achieve the deliverables.
Communicates analyses and insights to leaders by summarizing conclusions and solutions; translates analytics and statistics into clear, understandable themes for business leaders; identifies specific analytic results that drive actionable insights
Performs operational or customer behavior modeling and analysis in order to provide quality insights
Creates analytic solutions by exploring innovative data and techniques; conducts exploratory data analysis and modeling
Builds predictive and prescriptive models supporting a vast array of customer and business scenarios; performs statistical tests to enhance the predictability of models
Maintains consistency in analytic practices by brainstorming and partnering with other areas within the project team as prescribed
Develops solid hypotheses, in collaboration with business partners, on how value can be created; builds analytical models, analyses, or tests to validate/disprove these hypotheses and develops actionable recommendations
Tracks measures of success and develops dashboard reports that measure customer and operational metrics for one or more to other operations, with actionable insights
Translates project requirements into analytical problem(s), sometimes partnering with junior level analysts, validating and understanding of requirements with manager or more senior level analysts
Contributes to or builds project plans, ensuring clear understanding of project requirements and timeline; communicates project timelines, scope and expectations to stakeholders
Gathers and assimilates information/data, using known tools, techniques, methods and models to ensure an accurate and concise output summarizing findings; discusses analysis and findings with the team before delivering to stakeholders
Maintains updated knowledge of evolving technology and methods that can be used for effective data analysis
Provides input into the framework for measuring impact of the data analytics function; participates in discussions of impact with stakeholders
Digital Analytics Implementation:
Responsibilities:
Implements somewhat complex analytic solutions, sometimes with input and direction from more senior level team members
Translates business needs into digital tagging specifications so that extracted data can allow for impactful insights used to inform effective business decisions 
Determines the most effective time and cost-efficient methods for capturing data elements to be utilized in web development
Designs and develops analytics tagging specifications customized for digital content and implements those solutions across multiple digital channels
Develops digital tagging solutions that measure search, financial results, customer satisfaction, and engagement metrics for somewhat complex digital properties
Partners with internal development teams to test and deploy new tracking solutions while monitoring and optimizing existing integrations
Reviews the  activities on implementation projects (including project discovery, coordination and implementation activities), to ensure that they are executed on time 
Audits digital tags and publishes the results to ensure that digital tag requests for both internal and external clients are executed accurately and efficiently, maintaining data integrity
Maintains up-to-date knowledge on industry trends, emerging technologies, and new methodologies for utilization in finding innovative ways to perform data capture and derive valuable insights for the deliverables.
Supports data collection projects, collaborating across functions
Technical Competencies:
Data Mining
Statistical Analysis and Measurement
Data Gathering and Analysis
Big Data Computing
Business Data Analysis
Minimum Qualifications:
Bachelor s Degree in Business, Economics, Engineering, Statistics, Data or Information Sciences, or related field AND 3 years of related experience OR Master's Degree in Business, Economics, Engineering, Statistics, Data or Information Sciences, or related field AND 1 year of related experience  
2 years of experience using analytic tools (e.g., Python, SQL, SAS, R, Adobe, Alteryx, Knime, Aster, Base SAS, SAS Enterprise Miner, Enterprise Guide)
1 year of experience working with Enterprise level databases (e.g., Hadoop, Teradata, Aster, GCP, Azure, Oracle, DB2)
2 years of experience using enterprise-grade data visualization tools (e.g., MicroStrategy VI, Power BI, Tableau)
1 year of Functional experience performing predictive analytics at a large scale enterprise 
The S3 Difference:
The global mission of S3 is to build trusting relationships and deliver solutions that positively impact our customers, our consultants, and our communities. The four pillars of our company are to: 
Set the bar high for what a company should do
Create jobs
Offer people an opportunity to succeed and change their station in life
Improve the communities where we live and work through volunteering and charitable giving
As an S3 employee, you're eligible for a full benefits package that may include: 
Medical Insurance
 Dental Insurance 
Vision Insurance 
401(k) Plan 
Vacation Package 
Life & Disability Insurance Plans 
Flexible Spending Accounts 
Tuition Reimbursement 
Job ID: JOB-209656
Publish Date: 29 Nov 2022