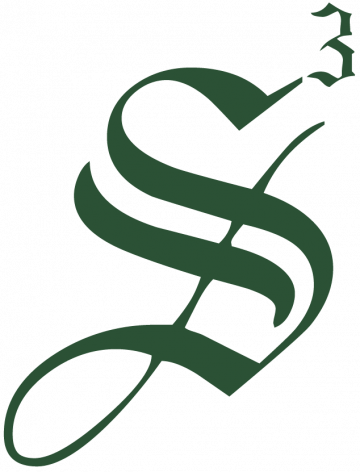 Strategic Staffing Solutions
STRATEGIC STAFFING SOLUTIONS (S3) HAS AN OPENING!

S3 is seeking a Software Engineer with experience in Contact/Call Center technologies for one of our longstanding partners in the St. Louis, MO area. The ideal candidate will have technical skills as well as great communication and problem-solving skills. This is a full-time direct hire remote role. 


Job Title: Software Engineer w/Contact or Call Center Experience (Remote)

Location: Remote, but candidates must be located in one of the following states to be eligible for this position: Alaska, Arizona, Colorado, Delaware, Georgia, Idaho, Illinois, Indiana, Iowa, Kansas, Maryland, Missouri, New Hampshire, New Mexico, North Carolina, Ohio, Oklahoma, Rhode Island, South Dakota, Tennessee, Texas, Utah, Vermont, Virginia, or Wyoming

Role Type: Full-Time Direct Hire, W-2 Only

Pay: $90K – $130K based on experience level; 8% targeted bonus and great benefits! 


How to Apply: Please send resume and contact information to Keena Leo, Sourcing Specialist, at KLeo@strategicstaff.com and reference job #209206.
ABOUT THE POSITION:
Analyzes, designs, codes, tests, configures and modifies software projects and/or products or enhancements using various programming languages, technologies and development methodologies. 
Designs, develops, tests, debugs and implements application, software and/or operating system components, software tools, and utilities; conducts performance testing. 
Ensures that system improvements are successfully implemented and monitored to guarantee availability and increase efficiency. 
Completes technical documentation for multiple functions, including but not limited to testing, QA, training, troubleshooting, operating, and/or procedures for installation and maintenance.
PRIMARY RESPONSIBILITIES:
Works across multiple modules on projects and supports groups of modules/module areas.
Implements and tests moderately complex code changes to fix identified defects in existing software products (e.g., identify and debug an application).
Moderately enhances new/future software releases and/or creates new software applications.
Strengthens understanding of on premise solutions and cloud-based solutions/environments; configures components of new systems/technologies to cloud-based solutions.
Troubleshoots moderate bugs within code (within own component); performs actions as designated in the remediation plan.
Assists and provides additional support in solving software/systems monitoring issues and escalations which require moderate technical expertise to troubleshoot.
Reviews requirements and researches and identifies alternative technical solutions.
Develops understanding of the business to ensure successful implementation and support of project efforts.
Understands the organization's objectives, and the impact on own projects; contributes to development of new technology integration and enablement plans.
Works in an agile environment and engages in development practices such as peer programming and test-driven development.
Works closely with business analysts to gain understanding of basic requirements and translates into one or more API-led connectivity solutions (integrations, interfaces, proxies, objects, shared code library, etc.); reviews options to identify best solution and provides design for selected solution.
Understands and is familiar with relevant technologies in order to design, develop, document, and support simple to moderately complex integration solutions utilizing design patterns, reference architectures and best practices.
Collaborates with various stakeholders to test new and modified application solutions, utilizing test-driven development when possible.
Provides assistance to other developers for designing integrations, interfaces, proxies, business objects and business service as needed.
May be required to work off-hours for project needs, support/upgrade/outage reasons, and systems implementations. 
REQUIRED SKILLS/EXPERIENCE:
Bachelor's degree required, preferably in engineering, mathematics, computer science or business.
2+ years of relevant experience required. Will consider candidates without a degree if they show/demonstrate having 4 years of equivalent, relevant experience in tools, systems and initiatives leveraged by customer.
Good analytical, communication, leadership and human relations skills. 
Preferred skills:

Programming Languages: Visual Basic, .NET, Java, PowerShell
Web Technologies: HTML/HTML5, CSS2/CSS3, JavaScript, AJAX, JQuery, JSON, Typescript, Karma, Jasmine 
Database Management: SQL, Oracle PL/SQL, MySQL, SQL Server
Tools: Visual Studio, Visual Source Safe, Eclipse, Anypoint Studio
Platforms: Windows Server, Unix 
Scripting Technologies: JavaScript, jQuery 
SOA : Web Services, WCF 
Version Control: Git 
Application Servers: Apache Tomcat, IIS 
Data Interchange: RESTful API, XML 
Contact Center and/or Telephony experience preferred; experience with Genesys or Avaya a plus
Job ID: JOB-209206
Publish Date: 14 Nov 2022