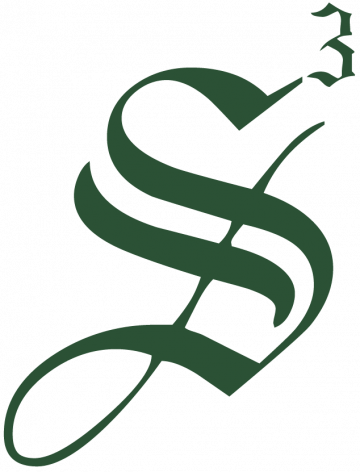 Strategic Staffing Solutions
STRATEGIC STAFFING SOLUTIONS (S3) HAS AN OPENING!
Strategic Staffing Solutions is currently looking for a Software Engineer for a contract opportunity with one of our largest clients!
Candidates should be willing to work on our W2 ONLY.
Job Title: Software Engineer-Python!
Remote
Schedule: Core Hours 9am-5pm EST. Flexible to Time zone
Locations: Bloomfield CT
Role Type: W2 ONLY, NO C2C

Contract Length: 6 months
How to Apply: Please send resume and contact information to Suganya, Sourcer at sprabhakar@strategicstaff.com
Job Description/Responsibilities:
We are seeking an individual to drive the development of simple, modern, and composable cloud-first solutions across an extensive portfolio of integrated business products. This role is directly responsible for working within a team of developers to deliver integration solutions in support of portfolio initiatives. The ideal candidate should possess a passion for excelling in all areas of the software delivery life cycle such as analysis, design, development, automated testing, DevOps, etc. 
 Key Responsibilities
Support the full software lifecycle of design, development, testing, and support for technical delivery.
Understand agile principles and methodologies and the pressures of a regular, short release cycle
Participate in (or supports) agile ceremonies.
Work with PO and the team to understand the business value and break down the feature as stories
Review user stories / requirements to identify ambiguities
Have industry-leading technical abilities that enable you to improve product quality.
Communicate clearly, concisely and effective for your audience.
Collaborate across teams and departments to lead in best practices
Identify defects and write reproducible bug reports following team standards for defects
Perform defect analysis and suggest improvements
Identify risks and help mitigate
 Required Skills/Qualifications:
Engineer must be a highly motivated, well-rounded team player and self-starter that works best in a collaborative, dynamic and agile environment with limited oversight.
Excellent written and oral communication skills are essential as this position will interface with remote scrum teams, business owners, enterprise architects, security, infrastructure, and consumers
Familiar with advanced concepts and hands-on experience in many of the following areas to be a successful contributor on the team:

Expertise in ETL,API development, Microservices design and Cloud deployment solutions
Experience in RESTful APIs using message formats such as JSON and XML
Experience in integration technologies such as Kafka
Experience in Python and frameworks such Flask or Django
Experience in RDBMS and NoSQL databases
Hands-on experience developing applications on AWS and/or OpenShift
Automation Skills using Infrastructure as Code
Knowledge of application security, authentication, and authorization mechanisms

Familiarity with creating web applications using AngularJS or React
Familiarity with creating benchmark tests, designing for scalability and performance, and designing/integrating large-scale systems.
Familiarity with building cloud native applications, knowledge on cloud tools such Kubernetes and Docker containers
Education:
Bachelor s degree in Computer Science or related discipline with at least 3+ years of recent experience designing, developing, deploying, and supporting computing applications in a large-scale, midrange and distributed environment.
Job ID: JOB-226551
Publish Date: 22 May 2023