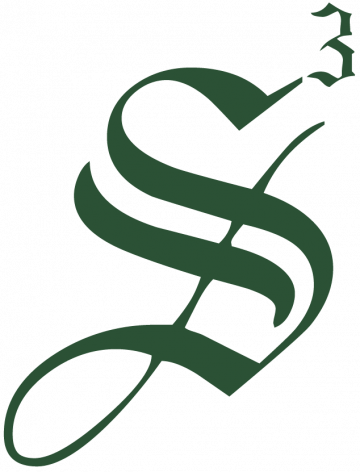 Strategic Staffing Solutions
Job Title: Software Engineer

Location: Houston, TX – Combination (onsite + remote)
Duration: 12 Months
S3 supports and adheres to customer COVID-19 vaccination policies, which may include the disclosure of vaccination status.
This is a Contract Opportunity with our company that MUST be worked on a W2 ONLY, NO C2C eligibility for this position.
To apply: Please email your resume inWord FormattoPaola Martinez at: PMartinez@strategicstaff.comand Reference Job Order #203238:orClick the Apply Button. 
Job/Role Description: Looking for someone with automation experience for cloud infrastructure provisioning, deep knowledge of cloud platform technologies (especially Azure), and valuable subject matter expertise from a previous senior or lead role. The team leverages a full stack of technologies to deliver a mobile payment and loyalty experience, leveraging cloud native middleware and infrastructure, and native mobile applications, which are all integrated with multiple external partners. We follow a DevOps philosophy, and want someone who can help to define and execute the future cloud technology roadmap (cloud infrastructure reliability and scalability, CI/CD, data analytics, monitoring, automated testing, etc) as we move towards continuous delivery.
Responsible for the lifecycle management of released mobile applications including but not limited to testing mobile apps on new operating systems and devices, ensuring code reviews and security scans and risks mitigated, and configuring environment to support application specific and technical requirements as per business needs and implementing solutions
Own platform stability and roadmap and delivery for improvements to
CI/CD pipelines
 Automation for infrastructure provisioning
Monitoring and alerting automation
Automation to build and deploy software applications to cloud, app stores, etc
Platform scaling automation
Progression to Continuous Integration to production including
Test automation (unit, integration, load, e2e, security)
Ephemeral environments
Branching strategy (gitops)
Act as technical liaison and contributor to Company's core Infrastructure and IT teams
Participate in code/peer review for IaC and other CI/CD automation and documentation
Accountable for technical documentation for internal teams
Lead emergent issue investigations in logs for application, infrastructure, and ci/cd issues, root cause analysis, etc
Evaluate and propose new tools and technologies to enhance to process and automation
Evolve infrastructure security and implement industry best practices
Ensure that software solution is leveraging established Company's technology standards and collaborate with internal partners to develop new technology standards as needs arise.
Design and develop data engineering, data integration and data management practices and tools
Closely work with business partners to understand requirements and translate into technical requirements and define design and provide consulting, perform 3rd level design and support activities including mobile technologies, solutions, custom configurations and performance/troubleshooting for mobile platform
Grow and mentor the team – provide technical guidance, leadership and expertise.
Expertise with Azure Devops yaml pipelines, templates, and API
Production experience with source control (git), IP networking, cloud storage, and data structures (SQL or NoSQL)
Significant experience writing software to interact with cloud platform APIs for infrastructure provisioning (Azure ARM/REST API, Cloud Formation, Terraform, etc)
Required Qualifications:
Lead role deploying and supporting software in production with Azure platform offerings, i.e. Azure app services, functions, SQL server, cache for redis, service bus, front door, application insights.
Expertise with Azure Devops yaml pipelines, templates, and API
Production experience with source control (git), IP networking, cloud storage, and data structures (SQL or NoSQL)
Significant experience writing software to interact with cloud platform APIs for infrastructure provisioning (Azure ARM/REST API, Cloud Formation, Terraform, etc)
Should have strong skills writing at least one of the following:
C#
Java
Python
Typescript
Domain Specific Examples
SQL
Bash/ Powershell
KQL
Azure DevOps Pipelines (YAML)
Maven, Gradle
Ansible automation experience
Azure cloud PaaS experience
Job ID: JOB-203238
Publish Date: 14 Jun 2022