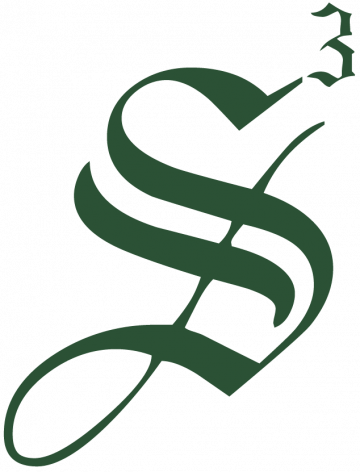 Strategic Staffing Solutions
Job Title: Senior Software Engineer
Location: St. Louis, MO
Duration: 12 Months
To apply: Please email your resume in Word Format to Joseph Payne at: Jpayne@strategicstaff.com and Reference Job Order #: 203883 or Click the Apply Button.
Job Description:
Provides expert content/professional leadership on complex Application Development assignments/projects. Exercises considerable creativity, foresight, and judgment in conceiving, planning, and delivering initiatives. Uses deep professional knowledge and acumen to advise functional leaders. Focuses on providing thought leadership within Information Management but works on broader projects, which require understanding of wider business. Recognized internally as a subject matter expert. Perform software development and maintenance of entity-based micro services using Java/J2EE including Java 1.8 features like Lambdas, Streams, and Filters and with different frameworks like Spring Boot, Hibernate, Pivotal Cloud, Jenkins, Kafka Streams, and REST.
Responsibilities:
Implementing test suites to test the developed functionalities based on test scenarios proposed by Product Owner using Test Automation Frameworks like Junit, Mockito, Cucumber, etc. to ensure code quality and performance.
Working in an AGILE environment with bi-weekly sprints and provided work updates in daily SCRUM calls, maintaining industry level best practices for software development using wide varieties of latest technologies and frameworks.
Participating in software/hardware configuration, releases and installation tasks
Participate in technical planning and requirements gathering phases including Design, code, test, troubleshoot and document engineering software applications.
Demonstrating the ability to adapt and work with team members of various experience level.
Working on developing REST APIs (Micro Services) to expose REST end points which will be consumed by the end users as per the internal business requirements.
Build integrated Update processor to load legacy monolith data (SQL) into Micro Service based application using Java, Spring Boot, and Kafka is used as a message broker for processing the messages from source to destination.
Research on new technologies and document them in timely manner to enhance API processing performance, test driven development (including code coverage of 95%), behavior driven development where automation is done using Cucumber (Citrus).
Nice to have skills in AWS and OpenShift
Deploy the code into the PCF through continuous Integration and Continuous Deployment methodology (Jenkins) after each successful implementation of new feature
Coordinate with other teams as the applications are micro services, rectify the issues while consuming the dependent API's, and fix the issues if necessary.
Participate in code reviews after each successful push in the repo, suggest if any changes required to maintain the cleaner and concise code.
Qualifications/Skills:
Bachelor's Degree required and at least 5 years of experience
$$ WE OFFER A REFERRAL FEE FOR ANYONE REFERRED & HIRED WITH S3! $$
Strategic Staffing Solutions (S3), based in Detroit, Michigan, prides itself on being an international, woman-owned, $300+ million IT and Business Services Corporation with 30+ years of service. We are ranked 16th among the largest staffing firms in the US by Staffing Industry Report, 6th largest IT Diversity staffing firm, and are one of five companies nationally certified as a Charter Partner with Staffing Industry Analysts. S3 provides IT consulting, customized project solutions, vendor management programs and executive search services to financial institutions, insurance, energy, oil/gas, telecommunication, government, retail, and health care industries worldwide.  We have more than 3,600+ consultants and 31 offices in the US and Europe. S3 is also proud to be nationally recognized as both a Military Friendly and Military Spouse Friendly Employer.
As an S3 employee, you are eligible for a full benefits package which may include: Medical Insurance, Dental Insurance, Vision Insurance, 401(k) Plan, Vacation Package, Life & Disability Insurance Plans, Flexible Spending Accounts, and Tuition Reimbursement.
The global mission of S3 is to build trusting relationships and deliver solutions that positively impact our customers, our consultants, and our communities.  The four pillars of our company are to: Set the bar high for what a company should do, Create jobs, Offer people an opportunity to succeed and change their station in life, and improve the communities where we live and work through volunteering and charitable giving.
Strategic Staffing Solutions is an Equal Opportunity Employer
Job ID: JOB-203883
Publish Date: 05 Jul 2022