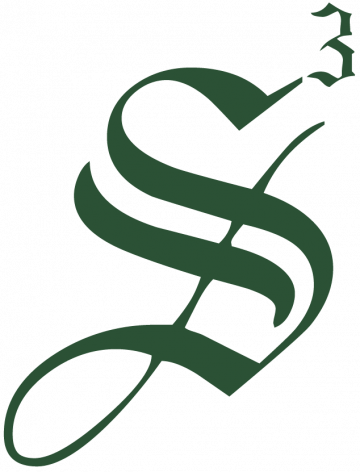 Strategic Staffing Solutions
STRATEGIC STAFFING SOLUTIONS (S3) HAS AN OPENING!
Strategic Staffing Solutions is currently looking for a Senior Security Analyst for a direct-hire opportunity with one of our largest clients located in Livonia, MI / REMOTE!
Title: Senior Security Analyst/Delivery Lead

Location: Livonia, MI (Remote)

Role Type: Full-time/Direct Hire

Pay Rate: $114,000 annual salary with full benefits
ROLE SUMMARY
Applies advanced experience, technical knowledge and skills in troubleshooting, managing and the administration of network security devices. Utilizes advanced technical knowledge, concepts, and deep analytical skills to support customers and peers; plans and implements network security initiatives, resolves complex network security issues, and mitigates threats and vulnerabilities across the organization. Effectively communicates advanced technical concepts with clients, peers, and all levels of management, and vendors.
TOP 3 SKILLS:
1)  Strong Cybersecurity Background

2)  Experience designing/deploying new technologies

3)  Program and/or project management experience
ESSENTIAL FUNCTIONS
Provides advanced system management, monitoring, support, troubleshooting, and resolution of all network security issues within the enterprise network. Provides advanced technical support and manages technology implementations of network security systems in the system office and enterprise LAN/WAN environments.
Provides in-depth knowledge and techniques for second level support to all service groups with network security dependencies, such as DMZ and Internet services, VPN services and firewall services.
Performs root cause analysis for all related network security device outage and performance issues.
Assists in the development of a technology architecture plan with a network security focus, in order to ensure integration and support of overall business requirements and strategic business objectives.
Supports all new project planning initiatives and project time-line development. Provides assistance in technology design and deployment. Develops and coordinates project implementation tasks and plans.
Keeps abreast of current industry best practices; develops knowledge through self-study in order to increase expertise as subject matter expert for understanding, designing, and implementing network security solutions.
Educates and mentors network security analysts.
MINIMUM QUALIFICATIONS
Bachelor's degree with five (5) to seven (7) years of related experience in infrastructure environments performing enterprise level network security management and administration using hardware and software security solutions for LANs and WANs with latest technology or equivalent combination of education and applicable experience.
Must be committed to continual personal and profession growth, possess a pro-active approach with a willingness to "go the extra mile", every time for the customer.
Must possess advanced administrative experience with Next Generation firewall systems, including advanced functionality in VPN technologies, policy management systems, and firewall clustering. Experience with Check Point is preferred.
Related experience with intrusion prevention systems and monitoring, including event correlation through Security Information Event Management system (SIEM) is preferred.
Must possess experience in creating technical documentation, network diagrams, and job-aids with Microsoft applications Visio, Word, Excel and PowerPoint.
Demonstrated leadership ability and detailed project management skills.
Must have experience with available management & troubleshooting tools such as WireShark, TCPDump and NetStat.
Certification designation is a plus. (CISSP with a security engineering focus, CCNP or CCSE).
Job ID: JOB-208561
Publish Date: 20 Oct 2022