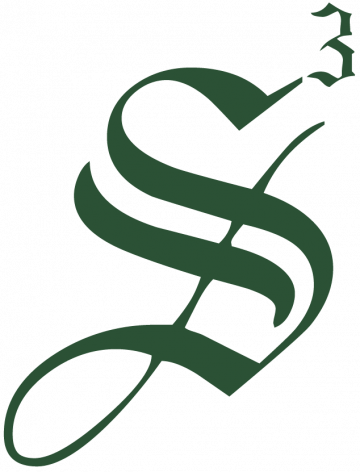 Strategic Staffing Solutions
STRATEGIC STAFFING SOLUTIONS (S3) HAS AN OPENING!
Strategic Staffing Solutions is currently looking for a Senior Scrum Master for a contract opportunity with one of our largest clients!
Candidates should be willing to work on our W2 ONLY.
Job Title: Senior Scrum Master
Remote: YES
Location(s): Franklin TN
Role Type: W2 ONLY, NO C2C
Contract Length: 12 months
How to Apply: Please send resume and contact information to Suganya, Sourcer at sprabhakar@strategicstaff.com
Job Description/Responsibilities:
Teach the mechanics and value of the scrum framework, along with value-driven product development techniques.
Facilitate effective working sessions and team events as desired by the team. (e.g. vision, roadmap, release planning, sprint review, retrospective, sprint planning, story mapping…)
Train the team to conduct effective daily stand-up meetings focused on attaining the sprint goal.
Facilitate focused team retrospectives aimed at helping the team identify opportunities for improvement with a plan of action.
Coach product owners in best practices for managing stakeholder relationships, as well as maintaining and organizing an effective product backlog.
Teach and mentor organization in writing effective user stories.
Facilitate the definition of done negotiations that enable higher product quality through better extreme programming behaviors and DevOps practices (TDD/CI/CD).
Coach team members in agile estimation techniques aimed at generating effective team discussions and valuable, working software every sprint.
Coach team members on the daily application of the Agile Manifesto's 12 principles and provide guidance on correcting anti-patterns and issues made visible by the scrum framework.
Facilitate consensus-building activities and conflict resolution in order to improve team effectiveness.
Frequently assess the scrum maturity of the team and organization in order to coach the team and organization to higher levels of maturity, at a pace that is sustainable and comfortable for the team and organization.
Proactively conduct one-on-one conversations with team members focused on building trust, identifying coaching opportunities, and improving overall team cohesion and morale.
Proactively anticipate and prevent impediments that may impact the team
React with efficiency and tenacity to remove newly discovered impediments impacting the team, including elevating awareness of any organizational impediments discovered in the process. Ensure contributing causes, triggers, and knowledge gaps are effectively identified and addressed.
Partner with Agile thought-leaders to explore and become involved in opportunities for improvement across the scrum teams and company as a whole.
Required Qualifications:
3 to 7 years as practicing ScrumMaster, exclusively as ScrumMaster and NOT an SM-Project Manager-hybrid
Proven, demonstrable expertise in group decision making (e.g. Liberating Structures &/or Kaner's Diamond of Participatory Decision Making)
Proven, demonstrable expertise in effective facilitation (e.g. visual/sketching techniques, graphic facilitation, &/or design thinking techniques)
Proven, demonstrable expertise in coaching models (e.g. G.R.O.W., Coaching Conversation Arc, 9 Coaching Roles, Powerful Questions)
Education and Certifications:
Advanced certification beyond CSM or PSM-I is required.
 Candidate has obtained AT LEAST ONE of any of the following cert options: A-CSM, PSM-II, CSP-SM, PSM-III, ICP-ACC, ICP-ATF, CAL-I, CAL-II, CAL-E, CAL-O, CAL-T, ICP-APM, ICP-DAS)
Job ID: JOB-218367
Publish Date: 03 Feb 2023