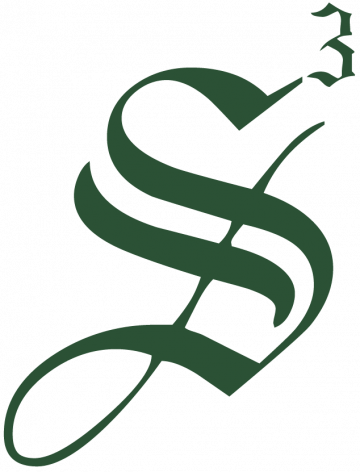 Strategic Staffing Solutions
STRATEGIC STAFFING SOLUTIONS (S3) HAS AN OPENING!
Strategic Staffing Solutions is currently looking for a Senior Scrum Master, a contract opportunity with one of our largest clients!
Candidates should be willing to work on our W2 ONLY.
Job Title: Senior Scrum Master
Remote: Remote
Location(s): Bloomfield, CT
Role Type: W2 ONLY, NO C2C
Contract Length: 11 months
How to Apply: Please send resume and contact information to Suganya, Sourcer at sprabhakar@strategicstaff.com
Job Description/Responsibilities:
Duties: Serves as the "servant leader" of the Scrum team by removing impediments and helping the team remain successful and on schedule. Must have a sufficient understanding of technology to enable them to lead team members and help them overcome their development roadblocks; they must also understand business strategy and objectives and be able to ensure that development work is prioritized by business value and results align with objectives. The incumbent provides counsel and advice to top management on significant matters, often requiring coordination between organizations. Focuses on providing thought leadership and technical expertise across multiple disciplines. Recognized internally as "the go-to person" for the most complex assignments.
Key Responsibilities:
Act as a Scrum Master for one or more distributed agile teams
Support the team through servant leadership, leading by example
Establish, support and facilitate team level cadence and ceremonies such as sprint planning, daily stand up, retrospectives, backlog refinement, etc.
Support the team in establishing realistic and achievable delivery commitments while operating at a sustainable pace
Facilitate / support management of dependencies to ensure alignment of delivery
Remove impediments and escalate in a timely manner as necessary
Remove barriers between stakeholders and scrum teams
Provide coaching and guidance to the team to support adoption of agile values, principles and practices
Support Product Owner with maintaining and refining product backlog
Support Product Owner with prioritization and forecasting of roadmap based on team velocity and stakeholder requests
Support Product Owner and stakeholder collaboration as requested or needed
Protect the team from uncontrolled injection of work
Co-ordinate scrum team's releases to Production and support communication to Stakeholders
Act as a change agent and help to build and support a learning environment for continual growth
Maintain metrics and data necessary to provide visibility on progress, quality and value to stakeholders
Participate in and contribute to internal agile communities of practices and/or Scrum Master Forums
Desired Traits:
Passionate about continually learning new tools and techniques to support the team and encourages others to do so as well
Proactive, with the ability to adjust or flex approach based upon the situation at hand
Ability to earn the team's respect and lead by example.
Ability to promote and educate Lean-Agile and SAFe concepts and principles at the team level
Ability to partner and build relationships across the organization to collaboratively achieve goals.
Ability to facilitate and support discussion and conflict resolution at the team level
Ability to promote a safe environment for constructive dialogue to encourage continual growth and improvement.
Ability to communicate effectively and concisely with their team, Product Owners, other Scrum Masters, Release Train Engineers, Stakeholders and Management
Ability to guide a team with diverse personalities and approaches toward becoming self-organizing and self-managing
Required Skills/Experiences:
3+ years of experience as a Scrum Master on a Scrum team.
5-7 years of experience in IT.
Outstanding ability to facilitate and proactively organize meetings.
Excellent problem-solving and strategic thinking skills
Technically savvy and able to get to detail levels and drive the project(s)
Ability to effectively communicate at all levels of the organization, converting complex challenges into simplified options and recommendations.
Ability to navigate a fast paced, highly matrixed organization effectively in order to remove barriers and enable teams to complete their objectives.
Desired Experience / Qualifications:
Experience with Scaled Agile Framework (SAFe)
Experience with Jira
Healthcare experience
Experience promoting agile engineering practices such as pair programming, continuous delivery, TDD, etc.
Experience acting as a Scrum Master for multiple distributed teams.
Experience leading agile adoption at the team level.
Education/Certifications:
Industry certifications such as Certified Scrum Master (CSM), SAFe Scrum Master (SSM), or SAFe Advanced Scrum Master (SASM)
Job ID: JOB-216824
Publish Date: 20 Jan 2023