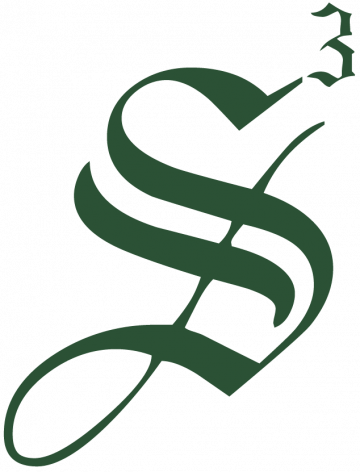 Strategic Staffing Solutions
Job Title: Senior Electrical Engineer
Location(s): Ybor City, FL (on-site with travel and worksite)
Duration: Permanent
Pay Rate:  $95,000 – $105,000 per year plus Overtime @ 1.5
S3 supports and adheres to customer COVID-19 vaccination policies, which may include the disclosure of vaccination status.
This is a Contract Opportunity with our company that MUST be worked on a W2 ONLY, NO C2C eligibility for this position.
Summary
This senior level engineering position provides technical, construction, operational and commissioning support on various capital projects and to the plant technical staff.  Emphasis for this position is on a comprehensive level of electrical engineering with equipment and processes commonly utilized in power plants, such as, but not limited to generators, excitation systems, AC/DC motors, low and medium voltage switchgear, transformers, batteries, relay protection/coordination, emergency generators, precipitators, instrumentation, mod buses, and distributed control systems. Position does incorporate planning and estimating, working with equipment supplies, and developing contractor scopes of work for bidding, conducting bid evaluations, and overseeing the work upon award.
Leadership and Consultant Responsibilities:
Must be able to direct others; may have full responsibility for supervision, training, orientation, or the assignment of work to other employees; may have broad authority and responsibility for planning, estimating, developing, and coordinating contractors for large segments of projects, programs or activities of major scope and significance to the Company.
Conceive, plan and conduct research in problem areas of considerable scope and complexity or serve as the technical specialist for the Company in the development and/or application of advanced theories and processes for an assigned area.  Must be recognized as a company-wide expert in their respective field of study.
Job Description/Duties:
Ensure quality of work performed and identify critical items that may impact the project work schedule.
Monitor daily work activities of contractors assigned to him/her, and coordinate work with E&PM Construction, plant outage coordinators, station planners, engineers and on-site and off-site contractors.
Monitor and ensure that contractors' work is done in a safe and cost-effective manner. Monitor all assigned projects for work rule compliance. Review contractor progress and critical path activities through regularly scheduled meetings.
Assist in preparation of field installation subcontract packages. Coordinate Tampa Electric comments to consulting engineer and supplier documents, and ensure documents are appropriately issued, maintained, and permanently filed.
Advise and assist E&PM Project Managers, Engineers and Construction personnel in developing Scope of Works, project schedules, QA/QC programs and cost estimates.
Assist with planning and establishing project schedules and following up on actual performance and productivity against estimates.
Schedule and facilitate project team meetings/conference calls to maintain project schedules and costs -10%.
Support Engineering & Project Management efforts to bid, evaluate and award.
Assign duties and responsibilities to contractors and follow work progress on assigned projects. Inspect ongoing work activities to confirm contractor performance to project plans, specifications, and monitor/enforce compliance to all regulatory requirements.
Develop detailed commission and start up activities and schedules with station personnel to ensure proper operation of new and existing equipment. Maintain QA/QC of all assigned work to prevent rework to meet outage and non out goals.
Have full responsibility to supervise other employees as assigned, including engineers, technical staff, and Coops.
In-direct supervision of contractors and assigned personnel.
Frequent contact with the Directors, General Managers, Project Managers, lean Discipline Engineers, Craft, Superintendents, and all levels of employees within the Engineering and Construction area.
Direct interface with Contractors, Vendors, Suppliers, Engineers, Consultants (A/E, Attorneys, etc.), Contractors, Customers, Government and/or Regulatory Agencies, Industry Associations, Vendors
Required Qualifications/Skills:
Demonstrated sound knowledge in a functional work-related area with an expected or higher degree of performance, and experience.
Basic mentoring is necessary to provide support and constructive performance feedback.
Education/Experience:
Minimum of Bachelor of Science in engineering from an ABET accredited four-year college.
Need electrical and controls technical experience, commissioning experience, project management and construction management experience, background related to the power utility industry specifically.
Master of Science in engineering preferred.
Registration as a Licensed Professional Engineer in the State of Florida.
10 years of experience in heavy industrial construction or construction management including 8 years of related or equivalent experience in electrical/controls, commissioning and start up in a power plant environment.
12 years power plant engineering/operation, commissioning, and maintenance experience is preferred.
Knowledge in Power Plant Safe work practices, Environmental compliance, completing scope of work for specific electrical discipline, maintaining project within developed project schedule, ensuring task in completed on budget and all work being to end done within required quality control standards.
Strategic Staffing Solutions (S3) prides itself on being an international IT Staffing and Solutions Company. Over 30 years' experience recruiting and managing exceptional IT and Business consultants for customers in the Financial, Energy, Public Sector and Retail Distribution industries. A privately held, financially strong, woman-owned company, S3 is a full-service IT firm, with 24 major market locations in the U.S!
Job ID: JOB-222636
Publish Date: 30 Mar 2023