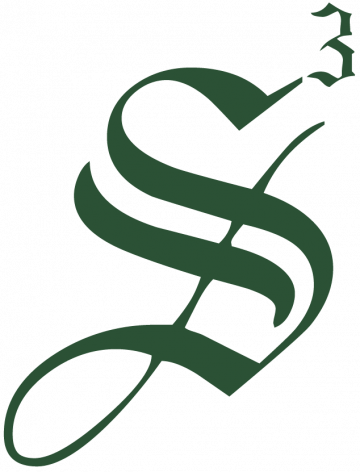 Strategic Staffing Solutions
Job Title: Salesforce Developer

Location: Chandler, AZ / Charlotte, NC / Minneapolis, MN, Fremont, CA 

Duration: 24 Months (W2 only)
To apply: Please email your resume in Word Format to Reginald Dykes at: rdykes@strategicstaff.com and Reference Job Order #:205851 or Click the Apply Button.
Job Description
As a Salesforce Application Developer, the candidate will assist with the design, development, customization efforts of Salesforce.com implementations.
Responsibilities:
 
 
Day to day development activities, primarily focusing on custom development tasks on the Salesforce.com platform using Apex and Visual Force.
 
 
Create, develop and support SFDC custom solutions and integrations
 
Basic Qualifications:
 
5-7 years of programming/systems analysis experience and 3-5 years of relevant experience with emphasis in applications and systems engineering development and database technologies.
3 + years of experience working with the salesforce customer portal, web services, Apex, SOQL, Visual Force, Eclipse IDE, Data Loader, Reports and Dashboards
3 + years of experience working development, interacting with the client and other vendors; participation & support for UAT, and support release management to the different environments.
Experience and expertise in core web technologies including: HTML5, Javascript, jQuery.
Software engineering skills with Force.com Platform (Apex, VisualForce, SOQL, Unit Testing).
Working knowledge of technologies like AJAX, JQuery and JSON.
Strong knowledge of Salesforce Objects and Data Model.
Experience with web services (REST & SOAP, JSON & XML, etc.).
Understanding of Salesforce Governor Limits and Code Coverage.
Solid understanding of Salesforce Standard Objects and Business Processes around them.
Experience with custom integration.
Experience with Salesforce Sites, API Calls.
Working experience in AppExchange App Development and Package Creation.
The applicant must have strong communication, customer service, troubleshooting, and organizational skills and the ability to complete assigned work with minimal instruction and supervision.
Ability to identify and apply best practices, standards and SDLC concepts to all functional areas.
 
 
 
Desired Qualifications & Criteria:
 
 
Salesforce.com Dev Certification
force.com Certified Dev Certification
Ensures good working relationships with team members and customers.
Consult with Software Developers to research and correctly interpret business requirements and technical specifications, with the current application version or future enhancements.
Experience working with offshore teams.
$$ WE OFFER A REFERRAL FEE FOR ANYONE REFERRED & HIRED WITH S3! $$
Strategic Staffing Solutions (S3), based in Detroit, Michigan, prides itself on being an international, woman-owned, $300+ million IT and Business Services Corporation with 30+ years of service. We are ranked 16th among the largest staffing firms in the US by Staffing Industry Report, 6th largest IT Diversity staffing firm, and are one of five companies nationally certified as a Charter Partner with Staffing Industry Analysts. S3 provides IT consulting, customized project solutions, vendor management programs and executive search services to financial institutions, insurance, energy, oil/gas, telecommunication, government, retail, and health care industries worldwide.  We have more than 3,600+ consultants and 31 offices in the US and Europe. S3 is also proud to be nationally recognized as both a Military Friendly and Military Spouse Friendly Employer.
As an S3 employee, you are eligible for a full benefits package which may include: Medical Insurance, Dental Insurance, Vision Insurance, 401(k) Plan, Vacation Package, Life & Disability Insurance Plans, Flexible Spending Accounts, and Tuition Reimbursement.
The global mission of S3 is to build trusting relationships and deliver solutions that positively impact our customers, our consultants, and our communities.  The four pillars of our company are to: Set the bar high for what a company should do, Create jobs, Offer people an opportunity to succeed and change their station in life, and improve the communities where we live and work through volunteering and charitable giving.
Strategic Staffing Solutions is an Equal Opportunity Employer
Job ID: JOB-205851
Publish Date: 22 Aug 2022