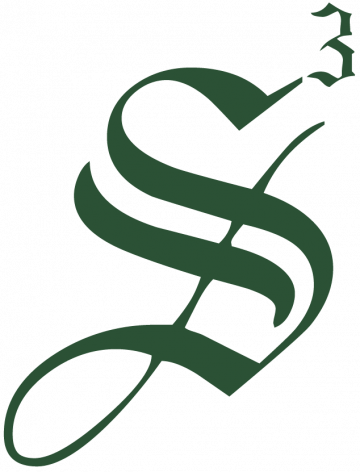 Strategic Staffing Solutions
Job Title: Project Controls Analyst I & II
Location(s): Tampa, FL (Hybrid)
Duration: 6 Months
S3 supports and adheres to customer COVID-19 vaccination policies, which may include the disclosure of vaccination status.
This is a Contract Opportunity with our company that MUST be worked on a W2 ONLY, NO C2C eligibility for this position.
Summary
              Project Controls Analyst I
Provides project control support to Electric Delivery's Project Management group for major projects. utilizes strong costing, planning, & scheduling skills, along w/ excellent communication skills between both internal & outside departments.
              Project Controls Analyst II
Performs routine cost control or scheduling work requiring application of standard techniques, procedures, and criteria in carrying out a sequence of related tasks; receives guidance on new aspects of non-routine assignments; using prescribed methods, performs specific and limited portions of a broader assignment of an experienced analyst; may schedule/coordinate projects with supervision and review; prepare analyses, write specifications and reports as directed.
Job Description/Duties
              Project Control Analyst I
Manage, revise, and maintain status of the detailed project cost estimate/forecast to include all phases of project execution from engineering, plant projects, equipment procurement and deliveries, construction contracts through startup activities.
Track and analyze project costs including budgets, commitments, actuals, accruals, and forecasts. Analysis includes forecast to budget, estimate and actuals, and risk analysis.
Assist in creating detailed project budgets from estimates and in the development of cash flow projections. Analyze and review project estimates developed by others to ensure the accuracy of the estimate and scope.
Produce forecasts of total project costs, annual costs, and monthly cash flow costs and provides variance analysis and explanations.
Interact with procurement group in relation to cost codes, purchase order commitments, change orders and sales tax issues as required. Interact with Accounting Systems and Services, General Accounting, Regulatory Accounting, Audit, Corporate Taxes, Legal, and Risk Management to ensure all accounting and regulatory compliance guidelines are implemented.
Assists with project-related public outreach efforts.
On occasion, may be required to attend public meetings after normal work hours.
Assist in analyzing project control requirements as part of bid review process to ensure all cost control requirements are incorporated into individual contracts and purchase orders.
Recommend and implement improvements in systems, tools, and methods of project controls and project management.
Develop, manage, revise, and update integrated detailed project schedules including all phases of project execution on multiple projects.
Maintain project schedules and update as required to ensure schedule integrity.
Assist in forecasting engineering and construction resource requirements including early identification of long lead items, resource constraints, and required project start dates.
 Project Control Analyst II – Senior Analyst
Create detailed project budgets from estimates and execution plans and develop cash flow projections from review of project documentation.
Assist in the development of project estimates and ensure accuracy of the estimate and scope of the project.
Perform analysis of project control requirements as part of bid review process to ensure cost control requirements are incorporated into individual contracts and purchase orders.
Forecast engineering and construction resource requirements.
Ensure that proper resource loading and Critical Path Method Scheduling methods are used and make recommendations for schedule improvement and corrective actions.
May assist in training lower-level project analysts.
Develop and update project schedules and perform risk analysis throughout the duration of the project.
Project Controls Analyst Senior:
May have leadership responsibility for administrative staff including work direction, work review and mentoring.
Project Controls Analyst Lead:
Responsible for reporting on the Capital Budget for ED Specifics, including upload of the 5-year Capital Program, monthly forecast, and explanation of variances.
Maintain the Power Plant System for all Funding Projects.
Monitor and adjust in-service and estimated completion dates for all Funding Projects and Work Orders.
Ensure projects are ready for accounting completion within 90 days of going in-service.

Includes verifying that all work orders are in a completed status and all payroll, invoices, and material discrepancies have been finalized.

Involve the Project Administrators, Department Managers, Procurement, and other Analysts in the process to improve the accuracy of the monthly forecast.
Develop methodologies to track projects and identify deviations from the PSA, Budget, and Forecast.
Work with the other PAs to mitigate effects and/or develop explanations.
Cultivate relationships with other departments to develop a single point of contact for all financial and accounting questions. Respond quickly and accurately to all requests for information and follow-up to ensure the information is understood.
Conduct meetings at a Manager/Director level to discuss the Capital Program and all active projects at both a high level as well as in specific detail when required.
May have full supervisory responsibility for administrative staff, including performance review, coaching, and counseling duties.
Required Qualifications/Skills:
Project Control Analyst I
Works with supervision/guidance; receives specific and detailed instructions as to required tasks and results expected; performs a variety of routine tasks which should provide experience and familiarity with the Project Management staff, methods, practices, procedures, and programs of the Company; usually assumes no responsibility for direction of others.
Cost management, scheduling, project planning and estimating skills, as well as the communication skills necessary to interface with external engineering, architectural and construction firms, suppliers, the Project Management team, and other organizations within the company's Energy – Required.
Demonstrated ability with Excel and Access is required.
Budget, cash flow and/or schedule development; accounting and project control systems – Preferred.
Education/Experience
Project Control Analyst I
High School Diploma/GED required.
Minimum of 7-8 years of progressive work experience related to the Duties & Responsibilities and the Knowledge, Skills, and Abilities section – Required.

College education may be considered in lieu of comparable direct/related experience.

Experience with engineering and construction project controls is preferred – Preferred.
Project Control Analyst II
Bachelor's degree in accounting, Finance, Engineering, Construction Management, or related field from an accredited college/university – Preferred.
Strategic Staffing Solutions (S3) prides itself on being an international IT Staffing and Solutions Company. Over 30 years' experience recruiting and managing exceptional IT and Business consultants for customers in the Financial, Energy, Public Sector and Retail Distribution industries. A privately held, financially strong, woman-owned company, S3 is a full-service IT firm, with 24 major market locations in the U.S!
Job ID: JOB-222770
Publish Date: 03 Apr 2023