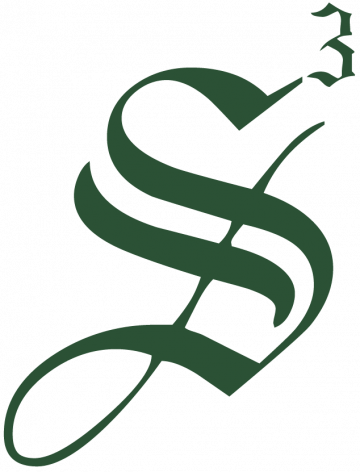 Strategic Staffing Solutions
Title: Project Controller (206345)

Location: Denver, CO (Hybrid- must be local to Denver)

Duration: 12 Months- Contract
This is a Contract Opportunity with our company that MUST be worked on a W2 ONLY, NO C2C eligibility for this position.
To Apply: Please email your resume in Word Format to Paola Martinez at: Pmartinez@strategicstaff.com and Reference Job Order #:206345 or Click the Apply Button.
Job Description/Responsibilities: Project Controls is a management process for controlling the investment of resources in a project. Project controls includes developing and implementing the Project Execution Plan by CPDEP phase, performing cost accounting, measuring, and assessing progress and performance, evaluating cost and schedule impacts from trends and changes and updating.
REQUIREMENTS
 
Update the cost forecast and schedule by identifying changes, inaccuracies, or areas where actual performance varies from the control budget, schedule, or resource plans
 
SAP
 
Excel
 
Project execution, budgeting, and/or forecasting
 
HELPFUL
 
Reviews, SOWs, Controls
 
Certifications
 
Qualifications/ Education:
 
High School Diploma, Preferred: Industrial Engineering Degree or similar Engineering Degree
 
Provide an accurate and timely assessment of project costs against the approved budget
 
Recognize actual Contractor progress, milestones achieved, variances in cost, and forecast actual vs. budgeted cost
 
Ensure accurate and timely reporting of overall Project costs against budgets
 
Forecast cash flow for purposes of timely project funding
 
Ensure scope changes are identified, evaluated, documented, and approved prior to implementation
 
Document and define financial change variances and their correlation to the contingency drawdown
 
Provide invoice review processes to ensure accurate verification coding of invoices.
 
Directly interface with SAP Accounting, Finance, and other external stakeholders to ensure that business information requirements are satisfied
 
Provide liaison support for Company and regulatory authority financial audits. (preserving reimbursable documents for projects in the state of CA)
 
Verify Contractor variation order estimates
 
Develop CPL cost tracking method for monthly budgets and year end accruals.
 
Must be proficient in Excel especially formulation
 
Responsibilities:
 
Use physical progress "S" curves, manpower histograms, productivity or earned value measures to measure progress and performance monthly.
 
Update the cost forecast and schedule by identifying changes, inaccuracies, or areas where actual performance varies from the control budget, schedule, or resource plans.
 
Submit monthly cost reports, and written status report to the company's Pipeline and Power (CPP) Project Managers (PMs) per Cost Reporting Schedule for key milestone dates.
 
Provide CPP monthly accrual summary. See "Cost Reporting Schedule" for key milestone dates.
 
Meet with CPP PMs monthly to review cost report and discuss any variances, changes, or trends. See Cost Reporting Schedule for meeting dates.
 
Monthly schedule status update meetings
 
Ensure timely and accurate reporting of vendor costs and progress by receiving and verifying monthly vendor cost actuals and progress
 
Ensure timely invoicing by vendors to avoid items more than 30 days old (main contractor should ensure the same for third party vendors).
 
Compare previous months report against current month invoices to ensure reporting alignment
 
Incorporate vendor cost actuals and forecasts to cost report monthly
 
Generate AFE in SAP
 
Review Quote and SOW, generate PO/SO in SMART
 
Review projects for final closure.
 
Deliverables
 
Monthly Project Report (Budget vs. Actual)
 
SMART database maintenance
 
SAP
 
Cash Flow Analysis
 
Cost Trend/Change Order Report
 
Earned Progress vs. Plan
 
Contingency "draw-down" forecasts
 
Monthly Accrual Summary Report
 
Strategic Staffing Solutions (S3) prides itself on being an international IT Staffing and Solutions Company. Over 30 years' experience recruiting and managing exceptional IT and Business consultants for customers in the Financial, Energy, Public Sector and Retail Distribution industries. A privately held, financially strong, woman-owned company, S3 is a full-service IT firm, with 24 major market locations in the U.S!
Job ID: JOB-206345
Publish Date: 31 Aug 2022