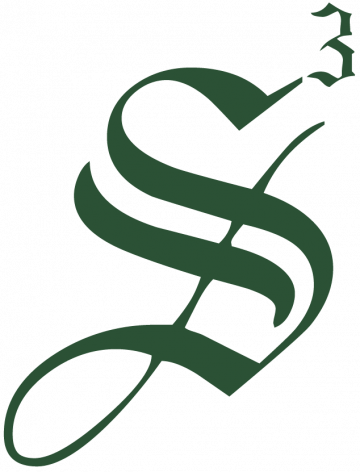 Strategic Staffing Solutions
STRATEGIC STAFFING SOLUTIONS (S3) HAS AN OPENING!  
S3 is currently seeking an Oracle PPM Business Analyst to fill a full-time direct hire opportunity with one of our longstanding partners! 


Job Title: Oracle PPM Business Analyst (Remote)
Location: 100% remote, but candidates must be located in one of the following states: Alaska, Arizona, Colorado, Delaware, Georgia, Idaho, Illinois, Indiana, Iowa, Kansas, Maryland, Missouri, New Hampshire, New Mexico, North Carolina, Ohio, Oklahoma, Rhode Island, South Dakota, Tennessee, Texas, Utah, Vermont, Virginia, or Wyoming
Role Type: Full-time Direct Hire
Salary: $90-$125K + 8% targeted bonus + unbelievable benefits
How to Apply: Please send resume and contact information to Keena Leo Sourcing Specialist, at KLeo@strategicstaff.com and reference job #209798.
Role Summary/ Responsibilities:
Acts as a liaison between development groups and business units for the development and implementation of new systems and enhancement of existing systems.
Evaluates new digital developments and evolving business requirements and recommends appropriate systems alternatives and/or enhancements to current systems.
Prepares communications and makes presentations on system enhancements and/or alternatives.
Works with stakeholders to identify and clarify moderate to complex business requirements.
Facilitates meetings with business stakeholders to understand business requirements; demonstrates understanding of business needs and recommends design changes for moderately complex challenges.
Translates business and design requirements into technical requirements.
Directs and owns process/system changes and reviews process changes to ensure design changes meet business requirements.
Draws process maps and uses business process modeling techniques.
Manages overall catalogue of process flows for medium complexity projects.
Analyzes complex source system data in support of improving data quality and translates raw data into information for consumable reports.
Performs QA against specifications and solves issues.
Assists with conducting tests and inspections of products, services, solutions or processes to evaluate quality or performance.
Supports medium complexity projects with little or no degree of supervision, including tracking issues and managing action items.
Appropriately documents knowledge and integrates cross-project knowledge, experience and value to make more accurate decisions.
Interfaces with agile scrum teams to deliver digital solutions; acts as BA Point of Contact on scrum team.
Provides innovative ideas and insights to redesign business processes that will optimize business results.
Acts as a liaison between business stakeholders and vendors to ensure successful implementation and support of project efforts.
Communicates with the business and software engineers to develop tools that will solve for client/business requirements.
Reviews the organization's technology enablement and integration plans; demonstrates technical expertise within own technology through determining best course of action for own project.
Demonstrates strong working knowledge of Agile software development processes and the development lifecycle; liaises with scrum masters and coaches to move project forward.
Coaches less experienced co-workers and provides feedback to enhance skills and knowledge.
Qualifications:
Bachelor's degree required, preferably in mathematics, computer science, or business.
5+ years of experience working with IT related systems/projects required.
Business Analyst experience is required.
3+ years of experience in a customer service oriented and/or IT related field required.
Experience configuring Oracle Cloud PPM suite products; specifically Project Costing.
Experience working on integrations PowerPlan and Maximo application.
Experience working with OIC and other middleware tools.
Utility experience is a plus.
In addition to the above qualifications, the successful candidate will demonstrate:
Strong understanding of how to interpret customer's business needs and translate them into application and operational requirements.
Strong ability to facilitate meetings and develop professional presentations.
Strong ability to analyze organizational data and complex problems, interpret and recommend alternative courses of action, and implement intervention strategies to attain performance targets.
Strong ability to communicate systems and procedural changes to end users through excellent written and oral communications.
Comprehensive knowledge of the practices, procedures and principles of performance analysis (trending, root cause and gap analysis), benchmarking and audit compliance.
Job ID: JOB-209798
Publish Date: 09 Jan 2023