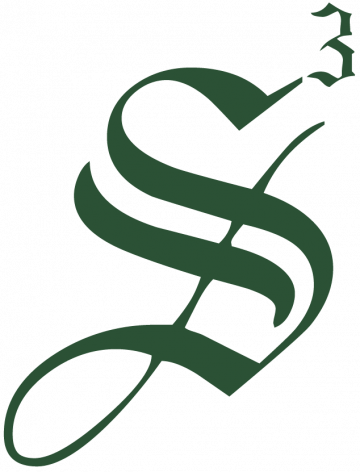 Strategic Staffing Solutions
Strategic Staffing Solutions is searching for a Occupational Health Nurse! We are recruiting for a Fortune 500 Company, and YOU could be their next hire!
Not available but know someone with your similar experience….

$$ WE OFFER A REFERRAL FEE FOR ANYONE REFERRED & HIRED WITH S3! $$ 
Job Title: Occupational Health Nurse
Location: Charlotte, NC (onsite)
Duration: 6+-month Contract

Pay Rate: 38$ – 41$ an hour 
ONLY W2 CANDIDATES ELIGIBLE FOR THIS PROJECT!!!!!!!
How to Apply: Send resume in MS word format to, Trenton Henderson at: thenderson@StrategicStaff.com com and Reference JO# 206276.
Description:
 
Performance of physical examinations for compliance with NRC, OSHA and other regulatory requirements per directives of Corporate Medical Director (CMD)
 
Determines type of mandated physical required
 
Schedules appropriate physical exams and medical tests
 
Evaluates employee medical condition and ability to perform specific job functions
 
Recommends medical clearance when results are within guidelines of CMD directives, and obtain physician concurrence on clearances as required
 
Make appropriate referrals for those who are not medically cleared, while maintaining medical confidentiality
 
Medical Documentation
 
Appropriately document all medical examinations, tests, consultations, and evaluations
 
Maintain confidential employee medical files
 
Retrieve and provide medical information to employees and corporate legal staff only when appropriately released to do so
 
Electronic documentation (Cority) Scheduling
 
Schedule all physical exams and medical tests to meet business needs and regulatory due dates
 
First Aid and Case Management
 
Assess injuries and illnesses to determine need for first aid, basic life support, treatment or referral
 
Alert Company WC Coordinator of injuries sent off-site for treatment
 
Notify off-site medical facility of injury coming to them for evaluation/treatment
 
Provide first aid for injuries and illnesses during normal working hours
 
Health & Wellness issues and EAP referrals
 
Serve as resource to employees for personal health issues and concerns
 
Refer employees to external health and medical agencies for consultation and information regarding specific medical conditions
 
Provide medical review on Return to Work forms for management
 
Discuss medical, health and wellness issues as needed, making appropriate medical and EAP referrals
 
COVID-19 Case Management
 
Travel as needed to assess employees
 
Willing to travel overnight to support emergency deployments (storm duty) if needed
 
Provide medical support for special events, training, etc.
 
Participate in trainings, meetings, etc.
 
Required Qualifications:
 
Graduate of ADN/ASN, diploma, or BSN School of Nursing degree
 
Two years of work experience as Registered Nurse in a hospital setting
 
Requires valid Registered Nurse license in state of practice
 
Experience working with HIPAA requirements and handling confidential medical information appropriately
 
Desired Qualifications:
 
Emergency / Case Management experience
 
BSN degree
 
Experience working with OSHA requirements with ability to make sound medical decisions in each area
 
Experience working in occupational health setting
 
Experienced in use of computers, email, MS Word, and MS Excel programs
 
Able to work independently with minimal supervision & outside help
 
Excellent people skills and high level of attention to detail
 
The S3 Difference:
The global mission of S3 is to build trusting relationships and deliver solutions that positively impact our customers, our consultants, and our communities. The four pillars of our company are to:
 
Set the bar high for what a company should do
 
Create jobs
 
Offer people an opportunity to succeed and change their station in life
 
Improve the communities where we live and work through volunteering and charitable giving
 
As an S3 employee, you are eligible for a full benefits package that may include:
 
Medical Insurance
 
Dental Insurance
 
Vision Insurance
 
401(k) Plan
 
Vacation Package
 
Life & Disability Insurance Plans
 
Flexible Spending Accounts
 
Tuition Reimbursement
 
Strategic Staffing Solutions is an Equal Opportunity Employer
Job ID: JOB-206276
Publish Date: 30 Aug 2022