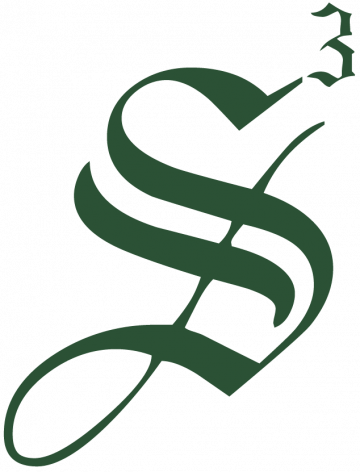 Strategic Staffing Solutions
MSP Fulfilment Manager Job Description
The MSP Fulfilment Manager is responsible for overall management of the Contingent Workforce Solutions and VMS program for an assigned client located on-site. The MSP Program Manager is the primary point of contact for the client and their engagement managers, oversees the requisition process, responsible for vendor selection and management, contract negotiations, VMS troubleshooting and problem resolutions, overall program strategy and financial goals, and process improvement.
Essential duties will be broken down as follows:
Supervisory/Relationship (include but not limited to)
 Direct and motivate the team to achieve desired results.
Coach and mentor a team of direct report(s).
Actively participate in employee development.
Review and provide feedback on performance.
Operational (include but not limited to)
Responsible for all day-to-day and strategic operational functions that are required to service the client.
Establish priorities, meet timelines/deadlines, and display good organizational skills, and professional interpersonal skills and presentation.
Complete and uphold all Key Performance Indicators.
Responsible for client and corporate reports, work with reporting team to develop/improve the reports and distribute reports on a regular cadance.
Partner with client to manage, rationalize and/or maintain the supply base.
Develop and define processes, documentation of processes, project plans etc.
Validate system information for accuracy of contingent workforce headcount
Help resolve any invoicing or remittance issues.
Understand the details of S3s menu of services, operations procedures and site-specific contracts. This includes: payroll, human resources, accounts payable and receivable, operations budget and expense guidelines, credit and collections, risk management, workers compensation etc.
Maintain and demonstrate knowledge of clients industry, products, markets, competition, and financial positions by regular interactions with the client and all levels.
Rate consultation and management to defined rate card including being the first line of defense for the client when rate increase are proposed.
Leadership (include but not limited to)
Participate with all relevant training programs available internally for business and professional development knowledge.
Prepare and present reports, including quarterly business reviews, for customer and corporate staff.
Establish reports to be sent to customer, work with reporting team to develop the reports and distribute reports to the customer.
Survey all users for program satisfaction and review results to determine actions to improve satisfaction.
Establish on-site awareness of important business developments or changes that client is experiencing.
Ensure that on-site staff is also immersed in understanding the clients business to this level.
Complete Departmental Profiles for all new program users by introducing the MSP, understanding their needs and expectations, and presenting the MSP as a solution.
Facilitate issue resolution within client contacts to achieve an outcome that is in MSP and clients best interest.
Establish customer/associate supplier/contract employee relations through frequent contact and various activities.
Improve and facilitate process improvements to on-site function overall/site specific.
Provide guidance on relevant contingent workforce legislation.
Initiate escalation and handle as appropriate both internal to MSP and client issues.
Frequent contacts with equivalent level inter-organizational managers and customer representatives concerning projects, operational decisions, scheduling requirements or contractual clarification.
Conducts briefings and technical meetings for internal and external representatives.
Develops standardized program policies, procedures, training modules, user manuals, quality metrics, client reporting, and other required program materials.
Escalate issues to Senior/Executive Management using sound business judgment as appropriate.
Minimum qualifications
3-5 years of experience or equivalent years of relevant experience.
3+ years MSP/VMS/PM experience running a sizable program or multiple programs.
Proficient with Microsoft Office tools including Word, Excel, PowerPoint, Outlook.
Experience
Prior experience with VMS tools. 
Experience presenting to C-level executives.
Keen ability to problem solve using sound business judgement.
Excellent communication, interpersonal and organizational skills.
Successful track record of building, maintaining and expanding relationships.
Demonstrated experience managing complex accounts or projects.
Experience describing and documenting project or client requirements. 
Must be detailed oriented with a concern for quality expressed by continually initiating system and process improvements.
Strong management skills based on several years of experience, including people development and team building.
Strong consulting skills ; able to work effectively across all levels within the organization.
Preferred experience with PeopleFluent and/or Workday.
Preferred Experience
CCWP, PHR or MBA
10+ years within the Staffing Industry
5+ years within MSP/VMS
If interested, please email updated resume to: mhawkins@strategicstaff.com  
Job ID: JOB-185989
Publish Date: 09 Nov 2021