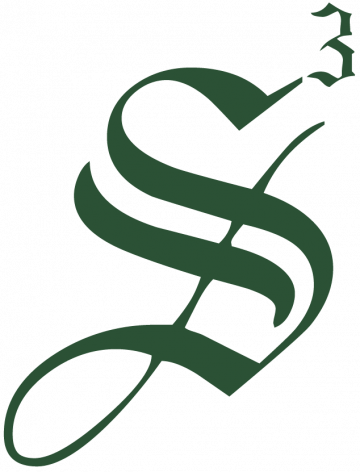 Strategic Staffing Solutions
STRATEGIC STAFFING SOLUTIONS (S3) HAS AN OPENING!
S3 is seeking a Microsoft 365 Enterprise Lead for one of our longstanding partners! The Microsoft 365 Enterprise Lead will be responsible for a mix of operational support, project work, and consultation with end-users through training and support. Ideal candidates will have experience in Microsoft Exchange 2019/Online, Office 365, Teams, Azure Active Directory, Stream, etc..


Job Title: Microsoft 365 Enterprise Lead 

Location: St. Louis, MO preferred; Open to remote in approved states: AK, AZ, CO, DE, GA, ID, IL, IN, IA, KS, MD, MO, NH, NM, NC, OH, OK, RI, SD, TN, TX, UT, VT, VA, WY

Role Type: Full-Time Permanent Direct Hire (No sponsorship available)

Salary Range: $100 – 130K w/8% annual bonus
How to Apply: Please send resume and contact information to Keena Leo, Sourcing Specialist, at KLeo@strategicstaff.com and reference job #211527.
JOB DESCRIPTION & PRIMARY RESPONSIBILITIES:
Provide technical leadership and strategy in leveraging the Microsoft 365 applications, in particular (but not limited to) Teams, Exchange 2019, Exchange Online, Planner, OneNote, and Stream. 
Mentor and train team members.
Prepare and deliver status reports for operational readiness and SLA/SLO compliance.
Partner and collaborate with business leadership to design, implement, provide guidance and support solutions using Microsoft 365 tools. 
Gather business requirements, determine priorities, perform due diligence activities, select and recommend solutions, develop scopes of work and implementation plans. 
Lead the administration, management, and implementation changes to the enterprise Microsoft 365 environment.
Lead the research, and maintain knowledge of emerging cloud technologies, solutions, strategies, and developments with the goal of identifying opportunities for their use. 
Be the Lead Office 365 subject matter expert for complex user support questions. 
Assist in the development of training documentation, and provide training as needed. 
Work with other members of the team to ensure standards are included, applied and maintained across all product sets and solutions.
Understand business priorities, rationalizing demand and communicating priorities to ensure they are working on the highest value activities.
Facilitate proactive problem-solving efforts on core services and key projects to improve quality, reduce cost and eliminate waste.
Champion a continuous improvement mindset focused in pursuit of operationally excellent processes.
Develop and advance relationships to drive continuous alignment and collaboration with peer departments. 
REQUIRED SKILLS & EXPERIENCE:


Bachelor's degree required, preferably in Computer Science or related field. 
7+ years of relevant experience administering and supporting Microsoft 365 in a large enterprise environment. Consideration will be given to candidates with 11+ years of relevant experience in lieu of the degree requirement. 
One or more Microsoft 365 Certifications preferred.
Telephony experience preferred.
Ability to demonstrate:

Technical leadership.
Excellent problem-solving and organizational skills.
Ability to balance multiple initiatives and demands simultaneously.
Communicate technical information to non-technical personnel.
Prioritization and organization. 
Creativity and 'outside the box' thinking with a willingness to try new approaches. 
Strong analytical skills to quickly recognize issues and opportunities to improve processes and drive efficiencies.
Job ID: JOB-211527
Publish Date: 16 Dec 2022