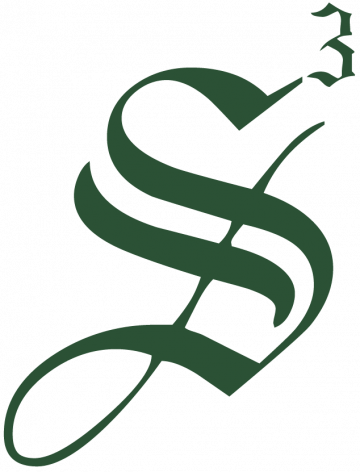 Strategic Staffing Solutions
STRATEGIC STAFFING SOLUTIONS (S3) HAS AN OPENING!
S3 is seeking to fill a Maximo Software Engineer Manager position for one of our longest standing partners. This individual will lead a team of Software Engineers and should have experience performing essential managerial functions such as conducting performance reviews, preparing budget information, and providing daily oversight, etc.
Job Title: Maximo Software Engineer Manager (Onsite)
Duration: Full-Time Direct Hire (W2 ONLY NO C2C) 

Locations: REMOTE and onsite work in St. Louis, MO – if you are not currently located in St. Louis and open to relocation there is a generous relocation package, we will just need to communicate within how many weeks/months you will be able to relocate.

Pay: W2 salaried rate: $140K-$150K salary + targeted 15% Annual Bonus + generous relocation package. FTE role offers excellent benefits, 401K (matching) + pension plan – Medical Benefits beginning on Day 1!
Job Description:
Analyzes, designs, codes, tests, configures and modifies software projects and/or products or enhancements using various programming languages, technologies and development methodologies.
Designs, develops, tests, debugs and implements application, software and/or operating system components, software tools, and utilities; conducts performance testing.
Ensures that system improvements are successfully implemented and monitored to guarantee availability and increase efficiency.
Generates systems software engineering policies, standards and procedures.
Completes technical documentation for multiple functions, including but not limited to testing, QA, training, troubleshooting, operating, and/or procedures for installation and maintenance.
Oversees and manages digital professionals and/or consultants as relevant, prioritizes work based on overall business and technology strategy.
Manages resources, including allocation of current resources into organizational priorities and developing resource plans and roadmaps for future needs and requirements.
Maintains a working knowledge of core business applications, processes and requirements to allow for the effective application of emerging technologies to resolve business problems and gain productivity.
Displays broad knowledge across the software engineering discipline.
Utilizes in-depth knowledge and holistic view of development systems to train, mentor and coach team members.
Utilizes in-depth knowledge of root cause analysis and problem identification to train, mentor and coach team members.
Reviews critical tickets/incidents for lower levels to ensure accuracy; provides input into monitoring systems and leads resolution process for critical issues that impact multiple applications or groups.
Utilizes in-depth knowledge of requirements development activities to train, mentor and coach team members.
Uses large group network across the organization to help co-workers facilitating meetings to mentor and coach co-workers.
Remains abreast of new developments and trends in the digital industry to maintain professional expertise, assist in technology planning and influence the technology standards used by the company.
Utilizes in-depth expertise and knowledge to train, mentor and coach co-workers on complex integration systems and technologies.
Prepares, manages and supports multiple concurrent integrated enterprise system software, hardware and content implementation plans.
Builds and leads a team to execute on functional area objectives.
Qualifications:
Bachelor's degree required, preferably in engineering, mathematics, computer science or business.
5+ years of relevant experience.
Previous people or project leadership experience.
5+ years of IBM Maximo experience.
Experience in the utility industry preferred.
Previous digital transformation experience is preferred.
In addition to the above qualifications, the successful candidate will demonstrate:
Advanced knowledge of and proficiency with the following technologies (as relevant):
Programming Languages
Operating Systems
Database Management
Middleware
Configuration Management Technologies
Container Technologies
Agile Environments
Mobile Applications
Job ID: JOB-202484
Publish Date: 04 Jan 2023