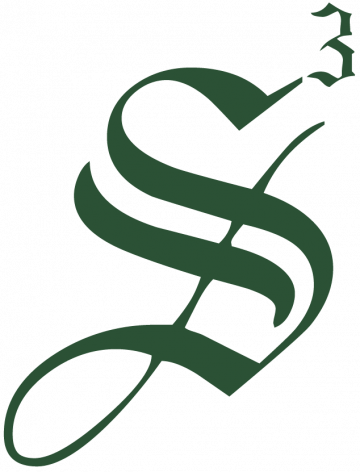 Strategic Staffing Solutions
STRATEGIC STAFFING SOLUTIONS HAS AN OPENING!
Strategic Staffing Solutions is currently looking for a Marketing Associate for a contract opening with one of our largest clients!
This is a Contract Opportunity with our company that MUST be worked on a W2 ONLY, NO visa sponsorship or C2C eligibility for this position. The details are below.
Job Title: Marketing Associate
Contract: 12 Months+ possibility for extension/conversion
Location: Charlotte, NC
Job/Role Description:
 
 
 
 
 
Manage day to day operations of all sponsorship tickets, including inventory management, loading tickets in official systems, drafting and distributing ticket communications, ticket fulfillment oversight and issues management
 
 
 
 
 
Monitor and drive ticket utilization of sponsorship assets
 
 
 
 
 
Coordinate with properties on all customer experiences associated with tickets including attendee management and food & beverage ordering.
 
 
 
 
 
Collaborate and consult with immediate team, key Public Affairs and Line of Business partners to ensure hospitality is managed effectively
 
 
 
 
 
Develop presentations and other documents for leadership independently and in partnership with others
 
 
 
 
 
Participate in establishing strategies or assessments of results-oriented environment
 
 
 
 
 
Coordinate planning, measurement and editing of digital content for social media
 
 
 
 
 
Review data in support of program initiatives
 
 
 
 
 
Provide reports and recommendations related to updating and revising marketing and or sales materials
 
 
 
 
 
Receive direction from management and exercise independent judgment while developing understanding of legal, compliance, and privacy regulations and policies
 
 
 
 
 
Collaborate and consult with marketing areas, business units, technology, legal, customer care, vendors, and partners
 
 
 
 
 
Work with more experienced E-business consultants and managers as well as other organizational units in the development of E-business related marketing programs
 
 
 
 
 
Skills:
 
 
 
 
 
Excellent organizational skills and ability to work on multiple projects at the same time
 
 
 
 
 
Strong communications skills, including the ability to effectively present and communicate with leadership, business partners and other stakeholders
 
 
 
 
 
Ability to take initiative and work independently with minimal to no supervision
 
 
 
 
 
Ability to prioritize work, meet deadlines, achieve goals, adapt to change and work under pressure in a dynamic and complex environment
 
 
 
 
 
Highly motivated individual who with a collaborative work style
 
 
 
 
 
Ability to identify and provide solutions to problems
 
 
 
 
 
Have proven superior attention to detail, project management skills combined with program execution skills
 
 
 
 
 
Tech savvy and comfortable learning new technology systems
 
 
 
 
 
Required Qualifications:
 
 
 
 
 
6+ months of Marketing experience, or equivalent demonstrated through one or a combination of the following: work experience, training, military experience, education
 
 
 
 
 
Advanced Microsoft Office Skills
 
 
 
 
 
Experience in sponsorship and event management
 
 
 
 
 
How to Apply:  send resume and contact information to Nisa Peake, Sourcing Specialist, at npeake@strategicstaff.com.
The S3 Difference:
The global mission of S3 is to build trusting relationships and deliver solutions that positively impact our customers, our consultants, and our communities. The four pillars of our company are to:
 
 
 
 
 
Set the bar high for what a company should do
 
 
 
 
 
Create jobs
 
 
 
 
 
Offer people an opportunity to succeed and change their station in life
 
 
 
 
 
Improve the communities where we live and work through volunteering and charitable giving
 
 
 
 
 
As an S3 employee, you're eligible for a full benefits package that may include:
 
 
 
 
 
Medical Insurance
 
 
 
 
 
Dental Insurance
 
 
 
 
 
Vision Insurance
 
 
 
 
 
401(k) Plan
 
 
 
 
 
Vacation Package
 
 
 
 
 
Life & Disability Insurance Plans
 
 
 
 
 
Flexible Spending Accounts
 
 
 
 
 
Tuition Reimbursement
 
 
 
 
 
Job ID: JOB-206454
Publish Date: 02 Sep 2022