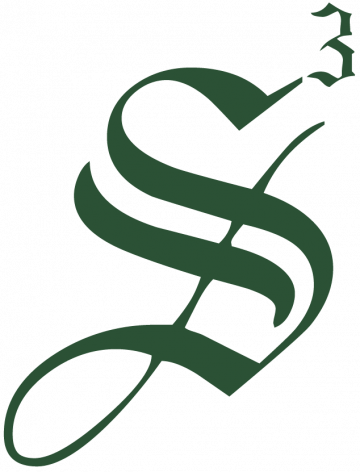 Strategic Staffing Solutions
STRATEGIC STAFFING SOLUTIONS HAS AN OPENING!
Title: Lead Systems Architect
Location: Charlotte, Phoenix, Dallas River Road, NJ Or NY
Duration: Contract- 6 Months (W2)
Requirements:
Strong understanding of Enterprise Design Patterns, OOP, SOLID, DDD and RESTFul Architecture.
At least 15+ years in delivering solutions within enterprise environment; preferred to be Java enterprise-based solutions or with java open source stack & frameworks, Spring, Spring boot
At least 6+ years of experience as application architect or systems architect.
Experience delivering projects using agile methodology in Scrum/Agile environment preferably SAFe
Excellent verbal, written, and interpersonal communication skills
Financial industry background & experience
 Desired Qualifications:
A combination of two or more of the following domain expertise:
Integration and building API's in REST using MuleSoft, Camel, Fuse etc.
API gateways such as Apigee, WSO2 and open source products such as Zuul, Consul and Eureka (Netflix OSS)
BPM or Workflow such as Alfresco, IBM BPM, jBPM, Activiti, Camunda, ODM, Drools, jRules etc.
Experience in working utilizing domain driven design, event driven architecture using open source frameworks such as Axon, Spring Boot.
Experience with Big Data/NoSQL databases and frameworks experience working with Hadoop, Mongo, Cassandra, HBASE, Kafka, MapRDB, Spark, MapR stream.
Enterprise messaging technologies such as Kafka, IBM MQ, Active MQ, Solace etc.
Good Knowledge of DevOps processes, CI/CD pipelines using Jenkins, uDeploy, Git, Nexus etc.
Good knowledge and understanding of cloud architecture for any of the top providers AWS, Azure or Google (certification is a plus).
Good understanding of Enterprise Security architecture, SSO, Identity federation using SAML, OAuth2/OIC. Working experience with products such as Ping Identity or Okta is a plus.
Job Description / Duties:
The Senior Systems Architect will be responsible for solutions design to support Wholesale Digital Technology & Transformation organization. In this role, the architect will be responsible for end-to-end architecture, leveraging modern architecture style of micro services, domain driven design & event driven architecture.
Additional daily tasks include but are not limited to the following:
Closely partnering with projects, Business Analysts and Developers on application definition, design, development, integration, testing and support of reliable and reusable Java software solutions.
Analyze highly complex business requirements; generate technical specifications to design or redesign complex software components and applications for middleware.
Develops new, highly complex original code while practicing test-driven development and taking end-to-end ownership of your part of the functionality.
Modernization – Has built micro services in the time to market space and has implemented at least two microservices using test-driven development and taking end-to-end ownership of your part of the functionality.
Act as an expert technical resource for modeling, simulation and analysis efforts and provides coding direction to less experienced staff.
Work with team members to provide insight into solving complex problems with middleware while leveraging enterprise and industry best practices (including scalability, availability, maintainability, and flexibility).
Work with QA teams to conduct integrated (application and database) stress testing, performance analysis and tuning.
Support systems testing and migration of platforms and applications to production.
Develop new documentation, departmental technical procedures and user guides.
Ensure quality, security and compliance requirements are met and participation in code review
Work within frameworks, help improve them by staying current with J2EE development, architecture and database technologies to improve software quality, efficiency and ease of use.
Accurately estimate software development, testing, deployment and conversion timeframes.
Actively listen to and cooperatively work with other internal team members in order to contribute positively to updates and
changes to the application.
Act as an escalation point for application support and troubleshooting.
Assure quality, security and compliance requirements are met.
Relocation assistance is not available for this position.
TO APPLY: Please email your resume in Word Format to Chris Aguilar at: Caguilar@strategicstaff.com and Reference Job Order #:206400 or Click the Apply Button.
Job ID: JOB-206400
Publish Date: 08 Sep 2022