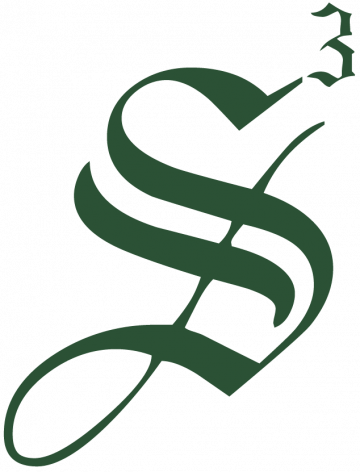 Strategic Staffing Solutions
STRATEGIC STAFFING SOLUTIONS HAS AN OPENING!
Strategic Staffing Solutions is currently looking for an Lead Data Engineer for a contract opening with one of our largest clients located in Charlotte, NC!
This is a Contract Opportunity with our company that MUST be worked on a W2 Only. No C2C eligibility for this position. Visa Sponsorship is Available! The details are below.
Locations: Charlotte, NC; Minneapolis, MN – SCHEDULE – We have some flexibility in returning to office situation as currently our developers work a flex schedule: in office each Wednesday and every other Tuesday (subject to change at some point)
Duration:  12+ Months
To apply: Please email your resume in Word Format to Bob Cromer at: bcromer@strategicstaff.com and Reference Job Order #: 207354 or Click the Apply Button.
Job Description:
Candidate will work with the internal Customer Account Relationship Environment (CARE) credit risk application containing Consumer type account level origination and servicing data that is aggregated to the customer level to support analytics, models and strategies primarily for Consumer Credit Based Lines of Business. There is direct Teradata access as well as a XML based front end for near real time interactions between CARE and LOB decision engines plus monthly extracts to help support the need for data. See below for more specifics for the following: Lead Data Engineers will be involved with Ab Initio ETL and SQL for net new code, break/fix code, triage and research, and support production. They will need to leverage database knowledge and SQL, Teradata experience is preferred. They will likely interact with Product Owners as we use an Agile methodology. There will likely be new opportunities with an impending Cloud migration on the horizon. New hires will have a strong support group of developers in both India and U.S.
Lead complex technology initiatives including those that are companywide with broad impact.
Act as a key participant in developing standards and companywide best practices for engineering complex and large scale technology solutions for technology engineering disciplines.
Design, code, test, debug, and document for projects and programs.
Review and analyze complex, large-scale technology solutions for tactical and strategic business objectives, enterprise technological environment, and technical challenges that require in-depth evaluation of multiple factors, including intangibles or unprecedented technical factors.
Make decisions in developing standard and companywide best practices for engineering and technology solutions requiring understanding of industry best practices and new technologies, influencing and leading technology team to meet deliverables and drive new initiatives.
Collaborate and consult with key technical experts, senior technology team, and external industry groups to resolve complex technical issues and achieve goals.
Lead projects, teams, or serve as a peer mentor.
Required Qualifications:
5+ years of Software Engineering experience, or equivalent demonstrated through one or a combination of the following: work experience, training, military experience, or education.
3-5 years of Ab Initio experience, preferably having led other coders
5/5.0 self rating scale in SQL skill, bonus to have
Teradata experience but must have some database experience
Financial Services a bonus
Consumer Systems exposure a bonus(vs. wholesale or commercial type data)
Cloud exposure a bonus as we will likely have a Teradata to Google Cloud migration commencement within 12-18 months
Any Cloud certification a is a bonus 
$$ WE OFFER A REFERRAL FEE FOR ANYONE REFERRED & HIRED WITH S3! $$
Strategic Staffing Solutions (S3), based in Detroit, Michigan, prides itself on being an international, woman-owned, $300+ million IT and Business Services Corporation with 30+ years of service. We are ranked 16th among the largest staffing firms in the US by Staffing Industry Report, 6th largest IT Diversity staffing firm, and are one of five companies nationally certified as a Charter Partner with Staffing Industry Analysts. S3 provides IT consulting, customized project solutions, vendor management programs and executive search services to financial institutions, insurance, energy, oil/gas, telecommunication, government, retail, and health care industries worldwide.  We have more than 3,600+ consultants and 31 offices in the US and Europe. S3 is also proud to be nationally recognized as both a Military Friendly and Military Spouse Friendly Employer.
.
Job ID: JOB-207354
Publish Date: 22 Sep 2022