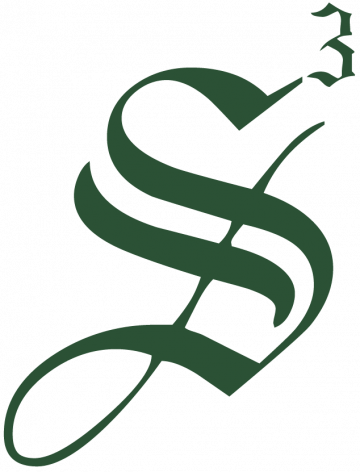 Strategic Staffing Solutions
Job Title: Lead Admin Specialist (209070)

Location(s): Tampa, Fl (downtown area)

Duration: 6 Month contract
S3 supports and adheres to customer COVID-19 vaccination policies, which may include the disclosure of vaccination status.
This is a Contract Opportunity with our company that MUST be worked on a W2 ONLY, NO C2C eligibility for this position.
To apply: Please email your resume inWord FormattoPaola Martinez at: PMartinez@strategicstaff.comand Reference Job Order #:209070
Job Details: 2 days onsite, 3 days remote
Job Description / Duties:
Administrative Support to Director – Serve as an administrative assistant to the Director, Corporate Communications, including maintaining department administrative LAN files, answering phones, scheduling meetings, filing, faxing, mailing, running work-related errands and coordinating with administrative staff from other departments. (15%)
Budgeting and Payroll – Development of yearly Corporate Communications department budget The Company and subsidiaries. Tracking of departmental budget and preparation of monthly budget reports for managers and director, including reconciliation of monthly PAR reports, analysis of variances when necessary and preparation of monthly forecasts. Uploading of annual budget into the company system from four budget locations. Tracking of conservation advertising-related expenditures and submitting monthly report as necessary. Inputting of time sheets for 00 and 02 payroll into SAP; keeping up-to-date files of payroll time sheets, administrative policies, etc. (25%)
Coordinate special events as needed, including directly leading all aspects of assigned internal events. This includes planning logistics for the event or initiative, preparation of mailing lists and RSVP lists, name tag labels, and on-site event preparation and hosting. (30%)
Direct support to The Company's Spokesperson and Director with regards to managing media calls and inquiries during high volume and emergency situations. This includes collecting information on media requests for information and answering and documenting media calls for follow-up during emergencies such as major outages and storms. (10%)
Invoice/Expenditure Tracking – Tracking of all department invoices on Excel spreadsheets, securing proper approvals, ensuring PAR/Epicor numbers are correct and invoices entered into the mainframe. Reconciliation of monthly department credit card statements. Generating of GPRs to set up purchase orders to pay vendors; tracking and filing all of The Compnay's purchase orders for our department and keeping them updated. (10%)
Department Administration – Scheduling, planning and coordination of department meetings and events; initiation of telecom and building services work orders; informing telecom of departmental changes; ordering cell phones and accessories. Keeping InSight distribution list up-to-date, printing labels and address envelopes, delivering labels to printer Assisting team members with departmental administrative help as time allows. (10%).
Required Qualifications:
Required: High School diploma or equivalent required.
Preferred: Education beyond H.S. preferred.
Must have 6 years of experience in an administrative support role with preferred experience in budget and payroll applications, dealing with senior management and/or dealing with the media or customers
Knowledge/Skills/Abilities (KSA)
Must be proficient in Word, Excel, PowerPoint, Management Information Database (MID), InVision document management, MMIS, SAP and WorkMan. Excellent organizational skills required.
JOB RELATED DIMENSIONS 
Business & Job Knowledge
Judgment
Ownership & Excellence
Produce Results
Teamwork
Work Safely
Attention to Detail
Planning & Organizing
This position interacts with team members in various departments within The Company Energy including senior management. Specific examples include working directly with budget analyst for budget preparation, interacting with Contracts and Purchasing for GPRs, purchase orders, and vendor bids, working with General Accounting regarding all phases of invoicing and Interacting with Duplicating for printing of bill inserts.
This position also interacts directly with vendors for invoices, payment status, etc.
Strategic Staffing Solutions (S3) prides itself on being an international IT Staffing and Solutions Company. Over 30 years' experience recruiting and managing exceptional IT and Business consultants for customers in the Financial, Energy, Public Sector and Retail Distribution industries. A privately held, financially strong, woman-owned company, S3 is a full-service IT firm, with 24 major market locations in the U.S!
Job ID: JOB-209070
Publish Date: 04 Nov 2022