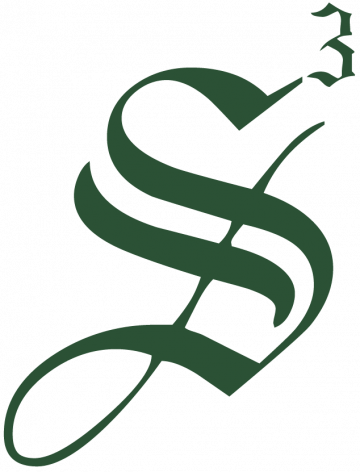 Strategic Staffing Solutions
STRATEGIC STAFFING SOLUTIONS (S3) HAS AN OPENING!
Strategic Staffing Solutions is currently looking for an Operations Specialist for a contract opportunity with one of our largest clients!
Candidates should be willing to work on our W2 ONLY.
Job Title: Operations Specialist
Remote: no, this role is ONSITE
Location(s): Salt Lake City, UT
Role Type: W2 ONLY, NO C2C
Contract Length: 12 months
How to Apply: Please send resume and contact information to Suganya, Sourcer at sprabhakar@strategicstaff.com
Job Description/Responsibilities:
The Credit Middle Office team is responsible for support the Trading and Sales desk to assist in the booking, matching and allocation of trades. Middle Office will work with the desk and downstream teams to ensure a smooth process flow from trade execution to settlement and the subsequent handling of life cycle events.
 The Confirmations Drafting Group ("CDG") within Securities Division Operations supports trade documentation and risk management for Credit, Equity, Foreign Exchange, Commodities, Interest Rate Derivatives and the securities confirmations 10b-10 function. We operate in a team environment to facilitate high efficiency & risk reduction through technology optimization, process convergence and a flexible global cross-product organizational structure yielding highest possible regulatory compliance, enhanced client experience, partnership with our trading desks and functional diversity for our people through cross-asset exposure.
The Confirmation Execution Group (CEG) is primarily responsible for obtaining legal confirmations on over-the-counter (OTC) trades booked for the Derivatives businesses. This involves the daily monitoring of outstanding trades covering a wide range of industries and products. As an employee within the CEG team, you will have client interaction and involvement with internal teams, such as Sales and Trading, Settlements, Account Opening and other Operations teams.  CEG also supports the economic affirmation and legal confirmation of OTC instruments transacted by the global Trading and Sales businesses within the Securities and IBD (Investment Bank Division) divisions of the firm.  CEG focuses on risk management, reporting, client service, and strategic initiatives driven by technology, regulatory/industry requirements, and new business/products.
 The Credit Derivative Settlements Team is a client facing team tasked with facilitating the settlement of cash flows of the back of OTC credit derivative transactions. Team members get the opportunity to develop core expertise in credit products, a deep understanding of the cash settlement cycle as well as a good grasp of the inner workings of an investment bank. The core risks that our team manages involves (but not limited to): settlement risk, liquidity risk, regulatory risk, and economic trade risk. The team interacts with traders, sales, legal, compliance, technology and other departments within operations to ensure these risks are properly controlled.
Required Skills/Qualifications:
Junior Operations Specialist   0 – 2 years      
Able to execute day-to-day activities to a high standard, with analytical ability and attention to detail.
Operations and financial services knowledge is preferable
Education:    
Bachelor's  Degree is preferred
Job ID: JOB-222742
Publish Date: 31 Mar 2023