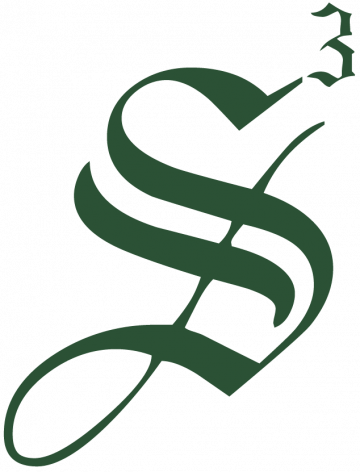 Strategic Staffing Solutions
STRATEGIC STAFFING SOLUTIONS HAS AN OPENING!
Strategic Staffing Solutions is currently looking for a Jr. Cybersecurity Government & Risk Analyst for a contract opening with one of our largest clients located in Charlotte, NC!
This is a Contract Opportunity with our company that MUST be worked on a W2 Only. No C2C eligibility for this position. Visa Sponsorship is Available ! The details are below.
Locations: Charlotte, NC (On-Site)
Duration:  12+ Months
To apply: Please email your resume in Word Format to Bob Cromer at: bcromer@strategicstaff.com and Reference Job Order #: 204563 or Click the Apply Button.
Job Description:
The NERC CIP Program Management – Cybersecurity Government & Risk Analyst is responsible for achieving team objectives for the enterprise North American Electric Reliability Corporation (NERC) Critical Infrastructure Protection (CIP) Cybersecurity Compliance Program. This role works closely with multiple internal Business Areas to ensure effective, efficient and consistent adherence with the NERC CIP Standards and a strong compliance culture is achieved across the organization.
This role will involve work with developing and maintaining the Program Standards, Procedures, Processes and Tools and will also involve performing quality assurance (QA) and validation to ensure compliance is achieved.
Responsibilities:
Document various NERC CIP related compliance activities, changes to policy, processes, procedures, Audit related activities, Standards Interpretations based on input from and discussions with Business Area Compliance teams
Prepare reports on the results of internal reviews of compliance evidence, including categorization of findings and recommendations to be addressed
Support implementations of technologies to augment the company s NERC CIP Compliance Program to drive efficiency and sustainability in the pursuit of both compliance and operational goals
Perform training, change management, and communication support for CIP implementations and ongoing compliance activities
Promote awareness of NERC CIP requirements and standards development
Demonstrates working knowledge of Information Technology (IT)/Operational Technology (OT) and Cybersecurity policy, standards, processes, controls, and functional areas, in relation to the NIST framework and other industry accepted standards
Competent in the use of IT/OT and Cybersecurity tools, procedures, and research capabilities
Assist in cyber defense trend analysis and reporting
Assist in the assessment in the effectiveness of security controls
Provide enterprise coordination, project oversight, reporting, and issue resolution for implementation of future versions of the NERC CIP Standards
Carries out individual work assignments to meet established work schedules.
Receives work assignments and works with review and direction by senior analyst(s).
Basic knowledge of IT and Cybersecurity policy, standards, processes, resources, and controls.
Able to apply process and controls knowledge to meet compliance requirements.
Provides good customer support to deliver compliance results to internal and external parties
Communicates with customers to understand compliance requirements
Communicates problems and resolutions to manager and/or customers
Create workflow diagrams for business process flow to accurately represent processes for NERC CIP Compliance
Working Requirements:
Must pass a personnel risk assessment including seven (7) year background screening and annual cyber security training
Demonstrated focus on safety
Adhere to company policies and ensure necessary administrative procedures are followed
Basic/Required Qualifications:
Bachelors  degree in a related field
In addition to required degree, 2+ years utility, cyber security, auditing, compliance, regulatory, NERC CIP or related experience in security operations center, firewall, network, military information security and/or system administration relevant work experience in IT/OT and Cybersecurity.
In lieu of Bachelor s degree(s) and 2 year(s) related work experience listed above, High School/GED and 6 year(s) related work experience
Desired Qualifications:
Experience in Cybersecurity, preferably with risk identification and management, audit and compliance, policy development and maintenance, evaluation of control requirements, security, and related industry regulatory issues
Utility Industry Experience
Knowledge in validating the organization against policies/guidelines/procedures/regulations/laws to ensure compliance
Ability to evaluate, analyze, and synthesize large quantities of data (which may be fragmented and contradictory) into high quality, fused targeting/intelligence products.
Working knowledge of Cybersecurity frameworks such as NIST
Fundamental knowledge of laws, regulations, and policies as they relate to cybersecurity and privacy
Knowledge of risk management processes (e.g., methods for assessing and mitigating risk)
Able to work independently and effectively with defined supervisory review and direction
Demonstrated excellent listening and communication skills; able to present complex information in an understandable manner both verbal and written to peer levels within the organization and multiple levels within the organization as well as regulatory entities and other utility representatives
Demonstrates good listening skills and puts forth the effort to understand others points of view. Has the ability to manage confidential information with a high degree of integrity.  Responds well to supervisors, is easy to challenge and develop, and is easily coachable.
Demonstrates ability to absorb change and continue with positive results
Skill in conducting audits or reviews of technical systems
Skill in performing impact/risk assessments
Skill in processing collected data for follow-on analysis
Demonstrates ability to recognize a possible security violation and take appropriate action to report the incident as required
Perform cyber defense trend analysis and reporting.
Research current technology to understand capabilities of required system or network
Knowledge of information technology (IT), operational technology (OT), supply chain security and supply chain risk management policies, requirements, and procedures.
Ability to work on multiple tasks simultaneously and shift priorities across multiple workstreams
Ability to achieve consensus on decisions and communicate with impacted individuals or groups
Ability to manage complex problems to resolution
The global mission of S3 is to build trusting relationships and deliver solutions that positively impact our customers, our consultants, and our communities. The four pillars of our company are to:
Set the bar high for what a company should do
Create jobs
Offer people an opportunity to succeed and change their station in life
Improve the communities where we live and work through volunteering and charitable giving
As an S3 employee, you're eligible for a full benefits package that may include:
Medical Insurance
Dental Insurance
Vision Insurance
401(k) Plan
Vacation Package
Life & Disability Insurance Plans
Flexible Spending Accounts
Tuition Reimbursement
Job ID: JOB-204563
Publish Date: 25 Jul 2022