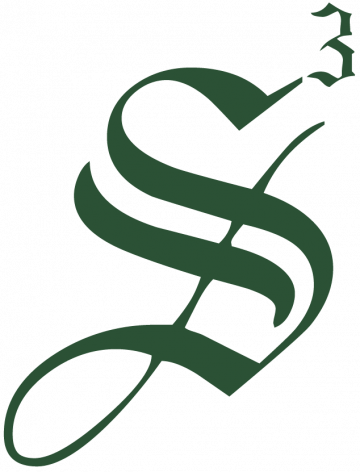 Strategic Staffing Solutions
API Engineer
***** W2 ONLY- NO C2C *****
Location: Riverwoods, IL (ONSITE)

Contract: 4 months contract to start with possibility for extension

Pay rate: $60-80/hr
In this role, you will find yourself in the core team that is central to the company's API Programs. By providing the security tooling to our API Programs, supporting our critical software / services that support these capabilities, & engaging with our partner teams this high visibility role will provide a great opportunity to grow your skills & get exposure to a wide set of teams. You will be successful in this role thanks to your great ability to innovate & simplify (via automation) to reduce engineering toil, as well as your strong ability to partner with your teammates, & our application partners, to deliver on the team & company objectives.
Key Responsibilities:
Core Engineering of the Enterprise API Infrastructure
Core Engineering of the API Gateway (Broadcom Layer7)
Core Engineering of the API Lifecycle Management toolset
Creation of appropriate dashboard/monitoring and logging for API runtimes using AppDynamics and Elasticsearch technologies.
Maintain and continue evolving the integration with ServiceNow as the system of record for API Change Management
Maintain and continue evolving the integration with the CI/CD toolset to control environment propagation and automated API publish and API consumer onboarding.
Evangelize the Enterprise API Strategy and facilitate presentations to a wide audience of internal and external stakeholders.
Working with the team of engineers to

create

& maintain a reusable asset for installation of the Layer7 infrastructure.
Responsibilities also include:
Regular interaction with Product Manager, Product Owner and Product Architect for evolution, security enhancement and API Gateway Infrastructure growth strategies.
Support, engineer and build activities for Portal, Gateway and API Lifecycle engineering teams and overall direct responsibility for health of the platforms.
Executes on technical objectives for security and evolution initiatives across API technology platforms.
Performs technical analysis, design, build and deployment of highly complex / scalable API Platform.
Works with an L1 offshore team and acts as Level 2/3 on-call support to assist on issues.
Performs API Platform engineer, build upgrades, patching, security vulnerability fixes.
Performs automation for repeated operations activities using tools like Github, Jenkins, Ansible, Nexus, Service Now, Bash, Python
Guide new technology solutions in the API space and partner with Architecture and Security teams to take through the Architecture Review process.
MUST HAVE
1+ years of Agile experience

1+ years of Java experience

3+ years of application development and implementation experience

5+ years of Infrastructure/Middleware experience,

2+ years in Layer 7 API Gateway

Demonstrate ability to create robust automations using shell scripting.
Nice to have:


3+ years of experience in financial services, healthcare, or other regulated industries

3+ years of experience working with Linux based servers, patches, upgrades and shell scripting.

3+ years of product development experience

Apigee, MuleSoft's API Gateway or other leading API Gateway/mgmt/lifecycle solutions

Detailed knowledge of HTTP REST concepts, JSON, JSON Schema, the Swagger JSON REST specification, the HTTP protocol and status codes.

Excellent analytical and problem-solving skills: demonstrated proficiency of identifying risks, proposing and implementing controls.

Excellent verbal, written, and interpersonal communication skills

Experience with modern software development processes (Agile, Scrum etc.) within a large enterprise environment

Knowledge and understanding of CI/CD concepts, including modern automation testing concepts, code quality metrics and build/dependency management tools

Modern SDLC concepts and tools such as JIRA, Rally, Git/GitHub, Jenkins, Chef, Ansible, etc.

Proven ability to communicate with business and technical groups easily, ability to communicate with various levels within the team, partners and stake holders.
Job ID: JOB-232591
Publish Date: 20 Nov 2023