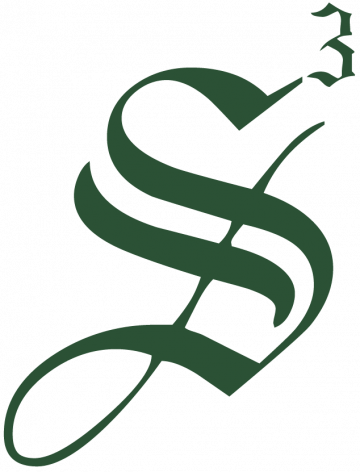 Strategic Staffing Solutions
STRATEGIC STAFFING SOLUTIONS (S3) HAS AN OPENING!
Strategic Staffing Solutions is currently looking for a Cybersecurity Architect for a contract opportunity with one of our largest clients located in Charlotte, NC!
Title: Cybersecurity Architect

Location: Charlotte NC Hybrid Schedule

Duration: 12 Months

Role Type: W2 contract engagement
Job Description/Responsibilities:
Cybersecurity Architecture team is searching for a team member that will demonstrate a strong knowledge for effectively identifying and mitigating technology risks while providing direction and input into the security controls that will be implemented and maintained. The candidate will have in-depth knowledge in at least one of the following cloud platforms: AWS, Azure, Google, and Oracle with competencies in deployment, configuration, and documentation of cloud security controls.
REQUIRED QUALIFICATIONS:
Experience with enterprise security solution design and implementation skills covering Identity and Access Management (IAM), Infrastructure security (network & endpoint), privacy and data security application security.
Clear understanding of customer requirements and doing security risks
Experience with various regulatory security controls (e.g., PCI DSS, NERC-CIP, etc.)
Experience working with multiple cloud platform accounts and several VPCs in each account and managing the monitoring of security settings at an enterprise level.
Experience deploying automated cloud infrastructure using Terraform, AWS CloudFormation and other tools.
Desired Qualification:
5+ years in Security Architecture experience.
5+ years in securing and deploying cloud architecture.
IT security (e.g., CISSP) or Cloud Security-related certifications (e.g., vendor neutral (CCSK, Certified Cloud Professional/Architect,) or Cloud vendor certification (VMware VCP, AWS Certified Solutions Architect, Google, IBM,))
Automate security controls, data, and processes to provide better metrics and operational support.
Development experience with Python, Java, or Go, and/or other scripting languages.
An understanding of modern deployment tools like Jenkins, Git, Docker, K8's
The communication skills required to work with solution architects, application owners, and developers enabling the understanding and architecture for secure cloud-deployed applications.
Experience with public cloud environments and technologies.
Assist in utilizing cloud-based APIs when appropriate writing network/system level tools for securing cloud environments.
Experience with MPLS, SD-WAN, and general network architecture and topologies including routing (BGP, EIGRP, OSPF), tunneling (GRE/VPN/DMVPN).
Knowledge of PKI/CA (cert based auth), Firewalls, IDS/IPS, Network segmentation (DMZ's), VPN, TLS/encryption, TCP/IP and ports and services, load balancing.
CISSP certification desired
Bachelor's Degree in Cybersecurity, Computer Science, MIS, or other degrees with high level understanding of network and application security and information systems desired.
Job ID: JOB-232540
Publish Date: 14 Nov 2023