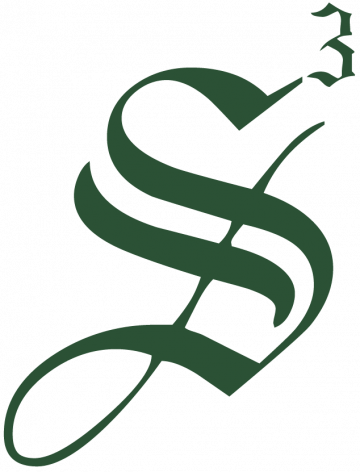 Strategic Staffing Solutions
STRATEGIC STAFFING SOLUTIONS (S3) HAS AN OPENING!
S3 is seeking a Senior Customer Service Representative for one of our Kansas City-based partners! This is a HYBRID role working 2 days per week in office and 3 days remote. Onsite training (2-4 weeks) is required upon start. 
Job Title: Senior Customer Service Representative (Hybrid)

Location: Kansas City, MO 

Role Type: W2 ONLY, No C2C

Contract Length: 12 months

Pay: $34.23/hr.
How to Apply: Please send resume and contact information to Keena Leo, Sourcing Specialist, at KLeo@strategicstaff.com and reference job #232505.
POSITION SUMMARY DESCRIPTION
Oversee Customer Relationship Management of the commercial and industrial segment both directly and through collaboration with Customer Solutions Managers. Key components of this position include promote and focus on first touch, proactive solutions through regulated and unregulated products and services while working in a regulated environment, assessing customer needs, optimizing brand awareness and grow incremental revenue. Proactively identify process improvement opportunities. Work across departments to achieve consistency in processes and procedures. Resolving complex issues through departmental collaboration to exceed key metrics: transactional survey, current customer satisfaction survey, and revenue enhancing customer engagement.
POSITION COMPETENCIES
Ability to manage multiple commercial & industrial customer needs simultaneously through phone, fax, and email.
Outstanding communication and customer service skills.
Ability to act as a change agent working with individuals at all levels both internal and externally.
Self-motivated and ability to prioritize and work in a fast-paced office environment.
Ability to support customers on complex technical/nontechnical issues and projects through completion.
Displays sound judgment when making decisions.
Ability to work and contribute within a team environment.
Working knowledge of Microsoft Office products; Outlook, Word, Excel, Power Point.
Ability to identify and improve internal job processes that increase efficiencies streamlining job function.
Operates within the policies and procedures of the company.
RESULTS EXPECTED
Act as a central point of contact for key customers' billing, power quality & product/service needs.
Establish relationships, define needs and identify solutions that strengthen customer loyalty and satisfaction.
Create and promote an environment of trust and teamwork through actions and behavior.
Contribute to the efficient operation of the Business Solutions Center by streamlining and enhancing internal processes that result in timely, accurate completion of complex customer issues.
Contribute to division and corporate financial performance by proactively engaging in revenue enhancement efforts by promoting services as customer driven solutions.
Build Tier 2 customer profiles that will enable Business Solution Center to effectively manage and identify customer needs, opportunities and relationships.
Provide excellent written and verbal communication skills specific to audiences; technical/non-technical.
Document, track, and monitor internal & external customer account maintenance requests in a timely manner from submission to completion.
Manage and submit project updates/status to Business Solutions Center Manager on a regular basis.
Contributes to team efforts by accomplishing related results in a cooperative and supportive manner.
Participate in project management for various cross functional projects to improve customer satisfaction, standard best practices, processes, and procedures.
Communicates with other departments and management to resolve problems and expedite work.
Resolves complaints and answers questions of customers regarding services and procedures.
Manage the Customer Self Service Portal setup/changes and other portals.
REQUIREMENTS
Typically have a minimum of three to five years customer service account management/sales experience. Utility background/experience is a plus.
A bachelor's degree in a Business-related discipline or related field is preferred.
Must be a self-starter and have excellent written, oral communication and interpersonal skills.
Must possess outstanding human relations, customer service and communication skills.
Must have experience working with various computer applications including, but not limited to Microsoft Office products. CIS+, CCB, Oracle knowledge background is a plus.
Job ID: JOB-232505
Publish Date: 13 Nov 2023