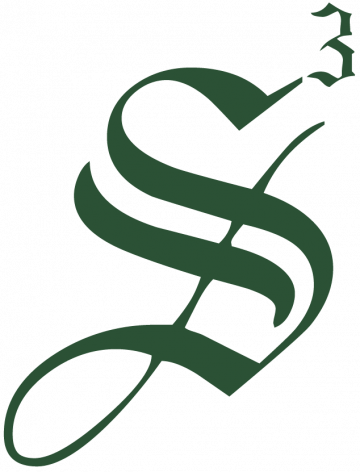 Strategic Staffing Solutions
STRATEGIC STAFFING SOLUTIONS (S3) HAS AN OPENING!
Strategic Staffing Solutions is currently looking for a Product/Program Manager ERP Space for a contract opportunity with one of our largest clients located in Detroit, MI!
Title: Product/Program Manager ERP Space
Location: Remote

Duration: 24+ Months – Possible CTH

Role Type: W2 Contract Engagement
PRODUCT MANAGER JOB DESCRIPTION
Product managers are responsible for guiding a product or service throughout the product life cycle. The product life cycle covers the discovery and development of the product, its introduction to the market, and its subsequent growth, maturity, and decline.
The product manager's role is a strategic one. They figure out what needs to be built and why, weighing up end user needs and business goals. From there, they define the overarching vision for the product and determine how the success of the product will be measured.
Then, as the product goes through development, testing, and market launch, the product manager collaborates with different departments to ensure the product strategy is being fulfilled. It's a highly collaborative role; the product manager is essentially the go-to person for all things concerning the product.
Ultimately, the product manager is responsible for carrying out the product management process and ensuring that the product is successful in meeting the needs of the target audience and driving growth for the business.
Responsibilities: 
Defining product KPIs and success metrics, defining, building towards, and launching key capabilities, leading discussions with lines of business to understand capability intent to support their product roadmap, defining, building towards, and launching MVPs that turn into successful products.
Ideal Experience: A bias toward action and a proven track record of delivering minimum viable products to market at rapid speed, excellent communication skills to navigate a large organization and inspire teams, ability to proactively identify impediments on the critical path and remove them, a structured problem-solving approach to help a team work through a wide range of issues, intellectual curiosity for emerging technologies and engineering challenges, ability to prioritize across different types of value dimensions, ability to actively seek out multiple opinions, yet make independent decisions and influence positive outcomes.
Basic Qualifications: 
Bachelor's degree, at least 5 years of product management experience, at least 3 years of experience working with an Agile delivery methodology, Preferred Qualifications: 3+ years of experience in API management, software development, 3+ years of experience in data technologies, data modeling, and ensuring a high bar of data quality through reconciliation and analytics, 3+ years of experience managing cross-functional teams
PROGRAM MANAGER JOB DESCRIPTION
Experience with managing bespoke software development projects, including scope and delivery timelines, formulating delivery plans and adjusting where needed
Experience with potentially managing multiple workstreams/dev teams throughput
Stakeholder management
Clear experience with Agile methodology and implementing this and/or adjusting the methodology to accommodate external factors
Clear familiarity with Azure DevOps or other Agile/DevOps tools
Roles & Responsibilities:
Manage the end-to-end delivery of a project/program with strong stakeholder management skills
Support with resource management (e.g. personnel onboarding, process and tools training, timesheet tracking)
Implement and optimize the use of Agile tools in the project (e.g. support with setup/management/migration/integration)
Maintain status updates/reports, resourcing, funding across the project
Manage the project delivery following company's RPT processes, ie. Agile within ADO
Provide updates for governance meetings
Deliver a defined DevOps model in line with the existing Product structure and Dev Team
Managing the RAID for the project, and ensuring they are minimized where possible
Work closely with the product team and other digital teams, and interface into wider programs when needed
Qualifications:
Bachelor's degree in Computer Science, Engineering, Computer Information Systems, or equivalent work experience.
Key skills:
An experienced TPM with 7+ yrs. experience in project/program delivery.
Experience with Agile deliveries, building and running squads, ideally Scrum Master Certified
Experience with delivery custom-built software, on cloud and cloud technologies
Experience with managing finances, including infrastructure and resource costs.
The S3 Difference
The global mission of S3 is to build trusting relationships and deliver solutions that positively impact our customers, our consultants, and our communities.  The four pillars of our company are to:
Set the bar high for what a company should do
Create jobs
Offer people an opportunity to succeed and change their station in life
Improve the communities where we live and work through volunteering and charitable giving
As an S3 employee, you're eligible for a full benefits package that may include:
Medical Insurance
Dental Insurance
Vision Insurance
401(k) Plan
Vacation Package
Life & Disability Insurance Plans
Flexible Spending Accounts
Tuition Reimbursement
Job ID: JOB-232498
Publish Date: 10 Nov 2023