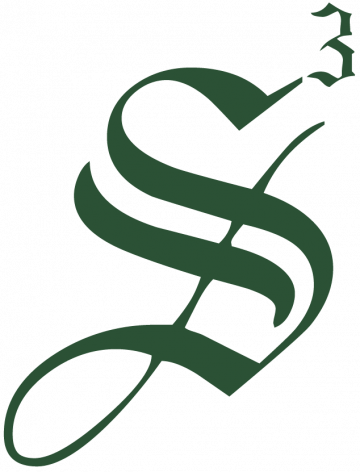 Strategic Staffing Solutions
STRATEGIC STAFFING SOLUTIONS HAS AN OPENING!
Strategic Staffing Solutions is currently looking for a Research Technician for a contract opening with one of our largest clients.
This is a Contract Opportunity with our company that MUST be worked on a W2 Only. No C2C eligibility for this position. Visa Sponsorship is Available! The details are below.
Location: Richmond, CA

Contract: 6+ months

On Site
Reference Job Order #: 232459
Summary:
The Catalyst Lab Technician is involved with synthesis, characterization, production, and qualification at all levels in the Catalyst Supply Chain, ranging from raw materials [i.e., alumina's and zeolites], product intermediates [i.e., zeolite filter cakes and catalyst base templates], to finished and ultimately, spent catalysts.

Additionally, the technologist provides support in the form of preparing size-specific catalyst charges for performance testing, as well as the preparation of size-specific catalysts to be shipped and loaded into refinery reactors worldwide.

Working in alignment with the rest of the Catalyst Lab team as well as relevant stakeholders, all work conducted is done with the aim of providing support for overall Catalyst Supply Business: R&D and scale-up/commercialization/manufacture of both raw materials and catalysts, as well as in technical support of refineries that utilize our technology. R&D work often leads to new the development of new technologies and products that may be patented and/or lead to commercialization in the future.

This role requires strict adherence to lab safety and compliance policies to uphold the site safety culture.

Looking for candidates that have an adaptable attitude/behavior to various situations.

This position is a learnable and trainable position, but attitude is very important.

Possible that the candidate will need to wear a respirator, medical clearance for breathing will be REQUIRED.

Fit test will be completed onsite.
Responsibilities:
Prepares laboratory size catalysts on specialized equipment for mixing, extruding drying and calcining.

Prepares small catalyst samples for analytical inspections and performance testing.

Prepares complex metal solutions.

Performs metal separation and purification procedures by solvent extraction.

Performs physical tests on laboratory and commercial catalysts.

General wet chemistry methods

Keeping Chemical Inventory and keeping Catalyst Storage Inventory

Report data in written reports

Maintain a safe, clean, well-organized lab, meeting all safety and environmental regulations.
Required Qualifications:
Bachelor of Science Degree in Chemistry, Biology, Natural Sciences, Earth Sciences, or related field.

Minimum of (1) year of laboratory experience

Experience in wet chemistry procedures and analytical techniques.

Mechanical aptitude for operation and maintenance of process instrumentation and lab-scale industrial equipment [mixers, extruders].

Microsoft Suite proficiency

Prompt with delivery of data and results

Demonstrated ability to develop and maintain strong relationships with key colleagues outside their immediate workgroup.

Demonstrates understanding of SDS and where to obtain information regarding hazards and proper storage/handling of a particular substance.

Demonstrated ability to adhere to safety culture.

Strong work ethic and capability within a team setting. Collaborations with team members and customers/stakeholders are a must.

Strong communication skills with team/customers/stakeholders both written and verbal. Takes initiative to provide insight and input on project-related topics. Shows an ability to identify and propose new research ideas in collaboration with others based on previous experiences.

Demonstrates willingness and flexibility to multitask and adjust schedules to meet project deadlines. Demonstrates a high level of organization and planning, considering dealing with several projects at once is routine in the Catalyst Lab.

Must be able to lift 40-50 lbs.
Preferred Qualifications:
Experience in separating and purifying metals from complex solutions.

Synthesis of catalyst materials.

Familiarity with computer-controlled equipment, spreadsheets, and word processing.
Education:
Bachelor of Science Degree in Chemistry, Biology, Natural Sciences, Earth Sciences or related field.
Job ID: JOB-232459
Publish Date: 09 Nov 2023