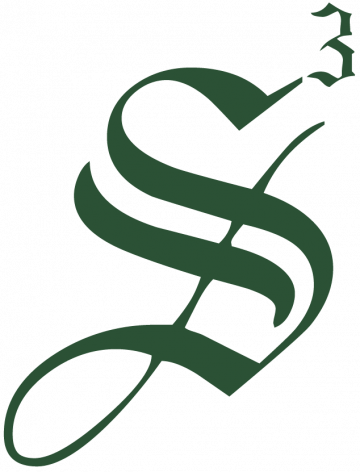 Strategic Staffing Solutions
STRATEGIC STAFFING SOLUTIONS (S3) HAS AN OPENING!  



Strategic Staffing Solutions (S3) is seeking an Electrical Design Engineer for one of our partners in the Utilities industry! This is a Hybrid position requiring 2 days per week in office in Kansas City, MO, 3 days Remote Ideal candidates will have experience in utilities and a minimum of a bachelor's degree.
Job Title: Electrical Design Engineer (Hybrid)

Location: Kansas City, MO

Role Type: W2 Only, No C2C

Contract Length: 5 months w possible extension/conversion

Pay Rate: up to $63/hr on W2
Summary of Primary Duties and Responsibilities:

Perform design relating to electric substation, transmission line and generation equipment control systems and fault protection systems to ensure reliability and safety.

Specify substation equipment using substation ratings (e.g., bus, ground mat, conduit, switches, power circuit breakers, transformers, relay panels, instrumentation, capacitor banks, reactor banks) to ensure reliability and safety.

Design protective relay systems, metering and SCADA by referencing standards, past projects, new research, regulations and system requirements in order to ensure reliability and safety.

Gather and analyze system ratings (e.g., voltage, power ratings, ampacity, system impedance, CT ratios, and relay settings) by researching substation current conditions and configurations to provide data to reporting agencies (i.e., SPP, NERC, FERC) and meet new system requirements.

Produce detailed system protection and control project scopes and cost estimates to assist in multi-year projects and budget planning by using data from previous projects, bids, and research to ensure accuracy and completion of tasks on time and on budget.

Prepare and study technical drawings and specifications of electrical systems and equipment to ensure that installation and operations conform to requirements (e.g., Company, protection, code).

Work with designers and technicians to review work and monitoring progress in order to ensure compliance with safety and regulations.
Mandatory:

Requires a Bachelor's degree in electrical engineering from an ABET accredited program. BSEE preferred.

3-5 years utility experience directly related to electric substation, generation, and transmission line equipment control and fault protection systems.

Knowledge of basic engineering principles and advanced mathematics.

Knowledge of and skills in electric power engineering including: Understanding of schematic, wiring, and logic diagrams.

Ability to learn major systems in a timely fashion. (P&C Designs related to protection systems) Knowledge of Generation, Transmission and Distribution system relays and associated protection schemes.

Ability to develop elementary drawings related to system protection designs.

Must be dependable, self-motivated, and detail-oriented and have excellent organizational and proofreading skills.

Must possess the ability to work and communicate effectively with other company personnel.

Proficient with word processing, spreadsheets and databases preferred.

Must be able to handle multiple priorities and operate efficiently and effectively in high stress environment.

Ability to learn company design philosophy related to protection and control designs.

Review and redline substation protection and transmission line protection and control drawings related to the company's typical designs.

Create and review detailed system protection and control project bills of material, cable schedules, other project documents.

Experience with the use of drawing management systems or document management systems (VAULT or other similar)

Prior experience with the use of AutoCAD (AutoCAD certification, does not need to be Power User)
Job ID: JOB-232410
Publish Date: 07 Nov 2023