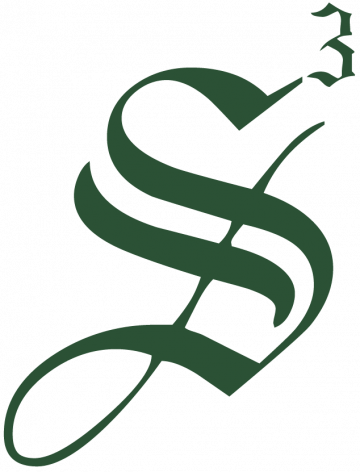 Strategic Staffing Solutions
STRATEGIC STAFFING SOLUTIONS HAS AN OPENING!
Job Title: Plant Manager
Duration:  FTE

Location: Ashtabula, OH
Salary: $110-$150k/Year
The Company is one of the nation's largest diversified energy companies. Our electric and gas companies have fueled our customer's home's and Michigan's progress for more than a century. And as Michigan's largest source of renewable energy, we're creating a cleaner, healthier environment to power our future. We're also serving communities beyond Michigan, where our affiliated businesses offer renewable energy, emission control technologies, and energy services to industries in 19 states.
But we're more than a leading energy company… and working at The Company is more than just a job. At The Company, we take great care of each other and our customers, and we use our energy to be a force for growth and prosperity in our communities. When you join us, you'll be part of a team that welcomes, recognizes, and celebrates differences, and values everyone's health, safety, and wellbeing. Are you ready to make that kind of difference? Bring your energy to The Company. Together, we can achieve great things.
Job Summary
This position is responsible for overseeing, managing, and directing the day-to-day operation and maintenance activities of a mid-sized plant facility. This position will be responsible for performing difficult and complex services requiring a high level of independent judgment, initiative, and discretion. Work is mainly self-directed, with work results reviewed through the achievement of set goals and adherence to policies and procedures.
Key Accountabilities
Directs day-to-day operation and maintenance activities
Primary liaison with the customer on matters pertaining to daily operations including the scheduling of production levels
Ensures the facility is operated in a safe and environmentally responsible manner in compliance with the core values of The Company
Energy and all local, state, and federal regulations
Develops the annual O&M budget
Controls expenditures to ensure costs remain within budget
Schedules and coordinates major maintenance and contractor activity to coincide with the production requirements of the customer
Prepares periodic status reports that describe operating performance, issues and forecasts of future performance
Implements a planned maintenance program consisting of predictive, preventative and corrective maintenance activities
documenting such activities through the use of work orders and similar processes
Conducts or arranges for periodic training for all plant personnel covering technical, safety, environmental and supervisory
topics as appropriate
Ensures that all employees and contractors abide by established policies and procedures pertaining to plant safety and
environmental stewardship
Works with Director of Operations and operations support personnel to share and implement best practices throughout the organization
Minimum Education & Experience Requirements
High School Diploma or equivalent and knowledge and capabilities typically acquired through at least 5 years supervisory or managerial experience in the operation, maintenance and administration of powerhouses, utility systems or similar plant assets, or Associate degree or industry-recognized certificate (i.e., the completion of a core group of course designated by the institution) in a related discipline is preferred and knowledge and capabilities typically acquired through at least 3 years supervisory or managerial experience in in the operation, maintenance and administration of powerhouses, utility systems or similar plant assets, or 2 years of military experience at an officer level, or Bachelor's degree in a related discipline with a minimum of 2 year supervisory or managerial experience in the operation, maintenance and administration of powerhouses, utility systems or similar plant assets
Other Qualifications
An understanding of the technology utilized by the customer and how it relates to the commodities and services provided by The Company Vantage
Knowledge of the regulatory processes under which the facility operates
Strong organizational skills with the ability to meet deadlines and manage multiple tasks simultaneously
Working knowledge of powerhouse equipment and systems, including but not limited to, chillers, electrical distribution, heat exchangers, hot water distribution, chemical treatment equipment, transformers, motors, pumps, piping/valves, instrumentation, control systems, etc.
An understanding of energy efficiency practices and energy conservation techniques
Excellent written and verbal communication skills with an ability to communicate effectively at all levels of staff and management.
Proficiency in Microsoft Office applications (Outlook, Excel, Word, PowerPoint)
Experience with computerized maintenance management systems (CMMS)
Work independently or as part of a team without significant supervision
Ability to develop and manage operating & maintenance budgets
Promote and maintain strong, positive relationships with coworkers, suppliers, contractors, vendors, and customers
Ability to develop and maintain productive relationships with both a functional and business leader, who collaborate on employee issues and decisions (including performance management, compensation, and development)
The S3 Difference
The global mission of S3 is to build trusting relationships and deliver solutions that positively impact our customers, our consultants, and our communities.  The four pillars of our company are to:
Set the bar high for what a company should do
Create jobs
Offer people an opportunity to succeed and change their station in life
Improve the communities where we live and work through volunteering and charitable giving
Job ID: JOB-231101
Publish Date: 11 Sep 2023