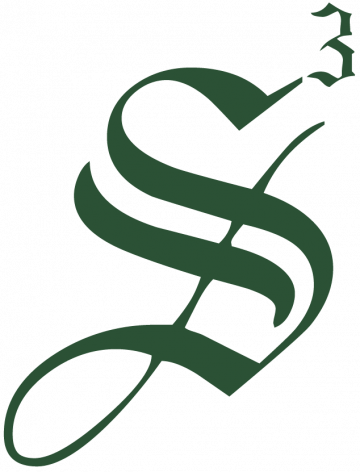 Strategic Staffing Solutions
STRATEGIC STAFFING SOLUTIONS (S3) HAS AN OPENING!
Strategic Staffing Solutions is currently looking for a IT Project Manager, a contract opportunity with one of our largest clients!
Candidates should be willing to work on our W2 ONLY.
Job Title: IT Project Management Senior Advisor
Remote: Yes
Location(s): Philadelphia PA
Role Type: W2 ONLY, NO C2C
Contract Length: 12 months
How to Apply: send resume and contact information to Suganya,Sourcer at sprabhakar@strategicstaff.com
Job Description/Responsibilities:
Duties: Performs the roles of a Project Manager, Program Manager or Scrum Master as asked by the PMO to drive the planning, execution and closure of deliverables that involve software development or IT infrastructure initiatives using agile or waterfall methodologies via various tools like MS Project, Rally or Jira as demanded by the project requirements on time and within budget
Leadership –
Depicts core values: empathy, perspective, curiosity, innovation, courage, and integrity
Promotes an environment of Diversity and Inclusion.
Understands, depicts and leads by example on various Emotional Intelligence components – Self Awareness, Self-Regulation, Motivation, Empathy and Social Skills.
Ability to embrace lean agile mindset.
Ability to stand up cross functional/multi-work stream teams at project inception
Leading cross functional teams of senior team members, including but not limited to Senior Managers, Senior Principals or Directors.
Well-established top-level technical expert/ leader in one or more technologies/platforms and has deep knowledge of other related domains.
Educates others and leads certification activities; mentor internal and/or external technologists.
 Strategy –
Engages in establishing the strategic direction for the Strategic Program Delivery Organization.
Contributes in the planning of the overall organizational strategy.
 Customer Focus –
Works with executives and business stakeholders across the organization to understand customer needs.
Works to deliver a consistent and innovative customer experience.
Enhance and protect the end user experience through the creation of support channels and structures
 Stakeholder Management –
Meets with key stakeholders to define requirements for corporate policy and procedures on future solutions.
Works closely with business subject matter experts and key stakeholders to successfully integrate their solutions and objectives.
Works closely with vendors to drive appropriate governance and ensure that they are delivering on commitments.
  Continuous service improvement –
Supports service improvement efforts to reduce incidents, enhance existing support, and improve end user experience.
Adjourning- ability to close projects or programs, and create supporting Business as Usual (BAU) and warranty documentation for teams
Required Qualifications/Experiences:
Demonstrated leadership and project/program experience in major infrastructure areas such as compute, storage, cloud, and remote access
Experience working within a global, matrixed management organization
Experience leading change and working in an organizational transformation
Ability to set goals and objectives, prioritize, and manage situations to satisfactory completion
Experience managing projects to budgetary constraints and where effective commercial change control has been incorporated
Healthcare, Life sciences experience preferred but not required
Must have strong problem-solving skills with a wide range of technologies.
A passion for technology trends related to cloud, mobility, workforce, and collaboration
Strong interpersonal, team building, and motivational skills
A passion to mentor and develop strong talent
Self-motivated, adaptable, able to prioritize and motivate others
Strong organizational skills and multi-tasking capabilities
Strong written and verbal communication skills with the ability to create and present strategies and roadmaps
Deep level experience with Microsoft products and Microsoft certification preferred
ITIL, Six Sigma or Agile development/ leadership experience desired
Extensive vendor selection, management and negotiation experience
Extensive customer relationship management experience
Experience working with vendor senior management
Experience in managing deliverables via 3rd party vendors in a high profile and/or technically innovative enterprise solution
Advanced experience with Agile methodologies, traditional project management experience; integration projects and user interface projects required OR equivalent education and experience to successfully perform the essential duties of the job
Experience with SCRUM/ Kanban and preferably SAFe framework and the Scrum master role as defined in the framework
Desired Qualifications/Experiences: 
Deep level experience with Microsoft products and Microsoft certification preferred
ITIL, Six Sigma or Agile development/ leadership experience desired
Job ID: JOB-214957
Publish Date: 04 Jan 2023