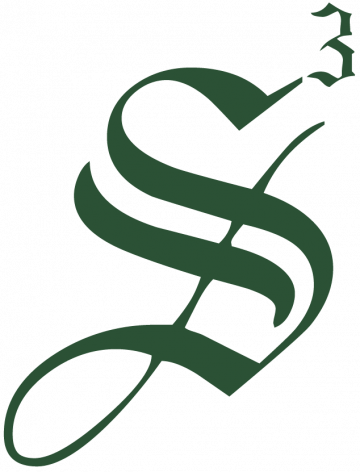 Strategic Staffing Solutions
STRATEGIC STAFFING SOLUTIONS (S3) HAS AN OPENING!
Strategic Staffing Solutions is currently looking for an Information Technology (IT) Auditor II for a Direct Hire/Permanent Placement opportunity with one of our long-term clients in St. Louis, MO. This role is a hybrid position with onsite work required 1-2 days/week in the downtown St. Louis area. The ideal candidate will have experience with IT compliance and business risk as well as one of the following certifications: CISA, CISSP, CPA, CIA, PMP or any similar certification. 


Job Title: Information Technology (IT) Auditor II

Location: Hybrid – 1-2 days/week onsite downtown St. Louis, MO

Pay Rate: $80K-90K + Annual Bonus + Amazing Benefits 
About The Position
The Information Technology (IT) Auditor II works closely with all levels of management to perform audits of the Company's operations and projects, focusing on those that support Digital strategic initiatives and business plans. The IT Auditor II assesses the effectiveness of processes and controls associated with the company's various Digital applications and systems, including Digital project implementations, cybersecurity, data privacy, and Sarbanes-Oxley.
Key responsibilities include:
Conduct reviews to evaluate compliance with policies, processes, and controls prescribed by management (e.g., Digital security standards, change management standards, data privacy, project management) and applicable regulations (e.g., Sarbanes-Oxley). Execute reviews according to audit plan objectives, scope, timing, and deliverables.
Collaborate with Digital management and process owners to identify and evaluate current business, strategic, cybersecurity, and operational risks and priorities against the related processes and controls.  Communicate the audit status and findings to key stakeholders and assist management in developing action plans to address the root cause and improve operations.
Assist audit teams on processes and controls supporting business initiatives, software implementations, process redesign, or other special projects.
Support the Senior Auditor in risk assessment activities, including evaluating cyber, project, and operational risks, identifying emerging risks, and developing the audit plan and objectives.
Collaborate with the external auditing firm on the timing and scope of assurance work that is relevant to the firm's scope of work and Internal Audit.
Apply critical judgment, strong analytic skills, and sound independent decision-making.  Display strong presentation, verbal, and written communication skills.
Qualifications
Bachelor's Degree from an accredited college or university required, preferably in Business Administration, Information Systems, Computer Science, Accounting, Finance, or related field.
Advanced college degree preferred.
One or more years of relevant experience in external auditing, internal auditing or an IT related field required. Three or more years of experience preferred.
Experience with Sarbanes-Oxley IT compliance and/or business risk assessment in a regulated environment preferred.
Public accounting or audit experience preferred.
In addition to the above qualifications, the successful candidate will demonstrate:
Professional certification such as CISA, CISSP, CPA, CIA, PMP or similar certification required.
Proficiency in internal auditing professional standards preferred.
Technical career path level and salary depends upon applicant's credentials. Open to all levels.
Job ID: JOB-221247
Publish Date: 10 Mar 2023