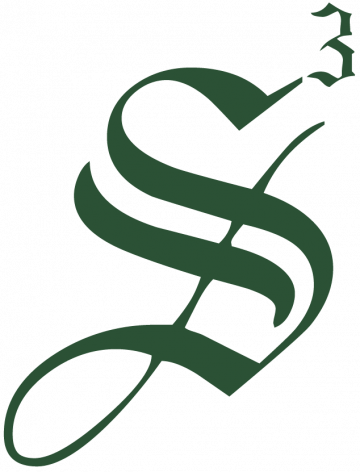 Strategic Staffing Solutions
Strategic Staffing Solutions is currently looking for a Information protection(IT Security) officer, a contract opportunity with one of our largest clients!
Candidates should be willing to work on our W2 ONLY.
Job Title: IT Security officer
Remote: Yes
Location(s): Bloomfield, CT
Role Type: W2 ONLY, NO C2C
Contract Length: 12 months
How to Apply: send resume and contact information to Suganya, Sourcer at sprabhakar@strategicstaff.com
Job Description/Responsibilities:
Provides counsel and advice to top management on significant Information Protection matters, often requiring coordination between organizations.
Viewed as an expert in a specific aspect of information security. Undertakes complex projects requiring additional specialized technical knowledge. Makes well-thought-out decisions on complex or ambiguous information security issues.
Provides architectural oversight and direction for enterprise-wide security technology. Ensures high-level integration of application development with information security policies and strategies.
Stays up-to-date on the direction of emerging industry standards. Identifies, evaluates, conducts, schedules and leads technical analyses functions to ensure all applicable IS security requirements are met.
Provides technical analysis of requirements necessary for the protection of all information processed, stored, or transmitted by systems. Coordinates with users to determine requirements.
Conducts security reviews of external service providers and outsourcing vendors and systems reviews to ensure appropriate security implementation.
Focuses on providing thought leadership and technical expertise across multiple disciplines.
Recognized internally as "the go-to person" for the most complex Information Protection assignments.
Major Responsibilities Include
Understand data feeds of various security tools and logs that feed the SIEM & UBA technologies. Ability to identify capabilities and quality of these feeds and recommend improvements.
Ability to craft new content use cases based on: threat intelligence, analyst feedback, available log data, and previous incidents.
Create cost effective SPLUNK content using RBA framework
Perform day to day activities of the content life cycle, including creating new use cases, testing content; tuning, and removing content; and maintain associated documentation.
Work with the other security teams and product SMEs to identify gaps within the existing analytical capability.
Development of parsers/field extractions to facilitate reliable content development.
Development of custom scripts as required to augment default SIEM functionality.
Participate in root cause analysis on security incidents and provide recommendations for future detection.
Create, implement, and maintain novel analytic methods and techniques for content incident detection.
Ensure documentation for content is available on team confluence or other tracking mechanism- specifically including content roadmap and documentation on current content.
Required Qualifications/Experiences:
4+ years of experience supporting a Splunk platform developing new content, applications, dashboards and use cases.
Excellent knowledge of security methodologies, processes (i.e., Cyber Kill Chain/Diamond Models, and the MITRE ATT&CK framework).
Splunk Core Certified Power User.
Must have prior experience in Enterprise Splunk Security.
Must have experience building and prioritizing RBA content.
Experience with Agile methodologies.
Understanding of various log formats and source data for SIEM Analysis.
Solid background with Windows and Linux platforms (security or system administration).
Ability to effectively communicate with anyone, from end users to senior leadership- facilitating technical and non-technical conversations.
Strong incident handling/incident response/security analytics skills.
Deep understanding of technical concepts including networking and various cyber-attacks.
Solid comprehension of various security controls, capabilities and use in a corporate environment.
Exceptional problem-solving capabilities.
Strong documentation and communication skills.
Demonstrated history of innovation and/or creativity.
Ability to drive process improvements and identify gaps.
Ability to excel in a team, as an individual, in a fast-paced deadline driven organization.
Knowledge of programming/scripting fundamentals.
Desired Qualifications/Experiences:
3+ years' experience performing SOC analysis and/or incident response
3-4 years parser development with regex experience
3-4 years of experience as a security analyst, incident handler/responder, security engineer, or penetration tester.
1-2 years mentoring or leading others
1-2 years using Splunk UBA rules
1-2 years automating with Python
1-2 years working with a XSOAR platform
Education/Certifications:
Bachelor's Degree or higher degree in Computer Science, Information Security or similar discipline is preferred
Experience with a wide range of security products
Professional Certifications: GCIA, GCIH, GCFE, GCFA, Security+, CCNA CyberOps, OSCP, GPEN, GWAPT, CEH, CISSP, Splunk Core Certified Advanced power User, or other equivalent certifications are highly desirable.
Job ID: JOB-215025
Publish Date: 05 Jan 2023