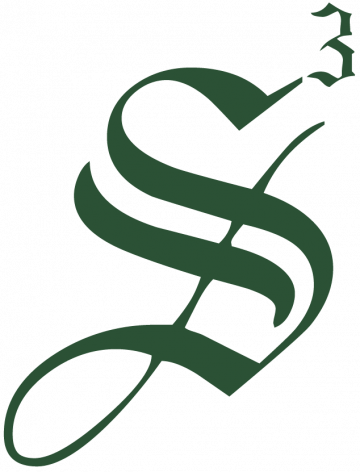 Strategic Staffing Solutions
Job Title: GIS Systems Analyst/Programmer (Software Engineer IV, GIS)
Location: Ayala Ave, Makati City, PH (Can be Hybrid or Remote)
JO Number: JOB-209920
Duration: 12-month Contract (Possible of extension)
Company: Strategic Staffing Solutions (S3)
S3 Overview
Strategic Staffing Solutions (S3) is a global IT consulting and business services corporation that delivers staff augmentation, total workforce management programs, outsourced solutions and direct hire recruiting with industry expertise in financial services, energy and utilities, oil, healthcare and insurance, telecommunications, and retail distribution. 
S3 is providing global companies with professional IT solutions, ranked among Top 25 woman-owned businesses in the US. Works at various Fortune 100 and Fortune 500 global customers globally. And S3 is the on.ly staffing company chosen by Staffing Industry Analysts to create, design and deliver the Certified Contingent Workforce Professional program.
High Level Job Description/Scope:

GIS Systems Analyst/Programmer is a technical resource for CTC – Data and Insight GIS Cross Platform, specializing in GIS systems. Depending upon the need, this role is involved in GIS system interfaces and integration, conversions/upgrades, extensions, development, etc.
Responsibilities for this position may include but are not limited to:

– Developing GIS applications using .Net (C#, ASP), Arc Objects, Python, Javascript

– Programming using the REST API, Map Services, WMS, and building solutions using SOA

– Developing and maintaining stored procedures, triggers, views, etc. (AzureSDE)

 – Creating ERD's and normalizing data/Architecture Diagram

– Using ESRI Product (ArcGIS/ArcPro) managing GIS layers and Feature Classes

– Understanding and configuring ArcGIS Server, including IIS 6 or higher for the AGS web based interface, and AGS security management.

– Creating Map Documents (MXD) with required symbolization, labeling and scale dependency, and Map Services

– Creating high quality system support, technical and programming documentation.

– Understanding, gathering and documenting business and functional requirements and developing solutions to meet those requirements and determine required project deliverables (e.g. technical requirements, effort estimates, etc.)

– Follow Chevon IT GIS and Agile methodologies, design and code review processes, standards and architectural review requirements.

– Providing timely reporting on project deliverables to Product Lead including the identification of risks and mitigations, issues impacting the project schedule, changes in deliverable scope, etc.

– Assisting with application/system deployment, integrations, conversions, upgrades and support

– Clearly communicating (i.e. written and verbal)
Competencies Required:
– GIS, Agile Framework, Azure DevOPS, CI/CD pipeline, concepts

– Develop GIS applications using Web AppBuilder for ArcGIS

– HTML, Javascript, .NET, Python, ArcPy

– Webservice development using C# with .Net framework

– Hands on experience on Dojo framework

– Writing Queries for AzureSQL

– Good Knowledge on ArcGIS server and its services.
Required (Basic) Qualification:

– 5+ years of experience of GIS industry as GIS programmer.

– 5+ years of experience utilizing HTML, CSS, JavaScript, XML and .Net technologies with knowledge of best standards in usability and user-centric design.

– 5+ years' experience working with relational data and RDBMS such as Azure SQL. Skilled with SQL and stored procedures.

– Basic Business Analyst skills and related experience (e.g., requirements gathering, system documentation)

– 5+ years' experience with system integration, acquisition, and migration of applications/systems to new platforms and operating environments.
Job ID: JOB-209920
Publish Date: 24 Feb 2023