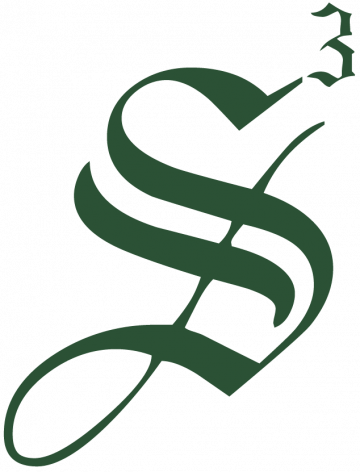 Strategic Staffing Solutions
STRATEGIC STAFFING SOLUTIONS HAS AN OPENING!
Strategic Staffing Solutions is currently looking for a Full Stack Java Developer for a contract opening with one of our largest clients located in Charlotte, NC!
Locations: Charlotte, NC On-Site or Remote
Duration:  6+ Months
To apply: Please email your resume in Word Format to Bob Cromer at: bcromer@strategicstaff.com and Reference Job Order #: 208702 or Click the Apply Button.
Job Description:
Looking for Full Stack Software Engineers Java, Spring Boot, Microservices, ReactJS, and CI/CD skill sets.
The primary purpose of this role is to translate business requirements and functional specifications into logical program designs and to deliver code modules, stable application systems, and software solutions.
This includes developing, configuring, or modifying complex integrated business and/or enterprise application solutions within various computing environments.
This role facilitates the implementation and maintenance of complex business and enterprise software solutions to ensure successful deployment of released applications.
Translates complex cross-functional business requirements and functional specifications into logical program designs, code modules, stable application systems, and software solutions
Partners with Product Team to understand business needs and functional specifications
Collaborates with cross-functional teams to ensure specifications are converted into flexible, scalable, and maintainable solution designs; evaluates project deliverables to ensure they meet specifications and architectural standards
Coordinates, executes, and participates in component integration (CIT) scenarios, systems integration testing (SIT), and user acceptance testing (UAT) to identify application errors and to ensure quality software deployment
Participates in all software development end-to-end product lifecycle phases by applying and sharing an in-depth understanding of complex company and industry methodologies, policies, standards, and controls
Has solid grasp of software design patterns and approaches; understands application level software architecture; makes technical trade-off decisions at application level
Automates and simplifies team development, test, and operations processes; develops detailed architecture plans for large scale enterprise architecture projects and drives the plans to fruition
Solves complex architecture/design and business problems; solutions are extensible; works to simplify, optimize, remove bottlenecks, etc.
Minimum Qualifications:
Bachelor's Degree in Computer Science, CIS, or related field (or equivalent work experience in a related field)
5 years of experience in software development or a related field
4 years of experience in database technologies 4 years of experience working on project(s) involving the implementation of solutions applying development life cycles (SDLC)
$$ WE OFFER A REFERRAL FEE FOR ANYONE REFERRED & HIRED WITH S3! $$
Strategic Staffing Solutions (S3), based in Detroit, Michigan, prides itself on being an international, woman-owned, $300+ million IT and Business Services Corporation with 30+ years of service. We are ranked 16th among the largest staffing firms in the US by Staffing Industry Report, 6th largest IT Diversity staffing firm, and are one of five companies nationally certified as a Charter Partner with Staffing Industry Analysts. S3 provides IT consulting, customized project solutions, vendor management programs and executive search services to financial institutions, insurance, energy, oil/gas, telecommunication, government, retail, and health care industries worldwide.  We have more than 3,600+ consultants and 31 offices in the US and Europe. S3 is also proud to be nationally recognized as both a Military Friendly and Military Spouse Friendly Employer.
Job ID: JOB-208702
Publish Date: 25 Oct 2022