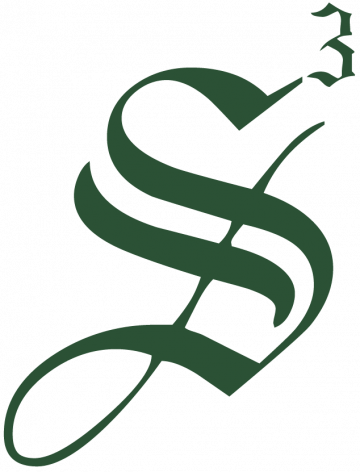 Strategic Staffing Solutions
STRATEGIC STAFFING SOLUTIONS (S3) HAS AN OPENING!
Strategic Staffing Solutions is currently looking for a EDI developer for a contract opportunity with one of our largest clients!
Candidates should be willing to work on our W2 ONLY.
Job Title: EDI developer
Remote: YES
Location(s): Franklin TN
Role Type: W2 ONLY, NO C2C
Key Skills: EDI developer , Sterling integrator, ITX/ WTX
Contract Length: 12 months
How to Apply: Please send resume and contact information to Suganya, Sourcer at sprabhakar@strategicstaff.com
Job Description/Responsibilities:
Provides expert content/professional leadership on complex Engineering assignments/projects.
Designs and develops a consolidated, conformed enterprise data warehouse and data lake which store all critical data across Customer, Provider, Claims, Client and Benefits data.
Designs, develops and implements methods, processes, tools and analyses to sift through large amounts of data stored in a data warehouse or data mart to find relationships and patterns.
Participates in the delivery of the definitive enterprise information environment that enables strategic decision-making capabilities across enterprise via an analytics and reporting.
Exercises considerable creativity, foresight, and judgment in conceiving, planning, and delivering initiatives. Uses deep professional knowledge and acumen to advise functional leaders.
Focuses on providing thought leadership within Information Management but works on broader projects, which require understanding of wider business. Recognized internally as a subject matter expert.
 Core Responsibilities:
Develop Business and Technical Requirements for all 5010 EDI transactions: 270, 271, 276, 277, 278, 820, 834, 835, 837i, 837p, and 837d and unsolicited transactions (271U, 277U).
Ability to create Business Processes (BP's) from scratch and understand existing one's.
Provided analysis from a WTX perspective on map functionality and design for new maps and updated maps.
Design, Develop and Test all the WTX Maps and moved to the Production Environment along with documentations.
Manage to receive large volume of files to trading partners using Sterling File Gateway(SFG)
Sterling Control Center (SCC) Integration, monitoring, SI/Sterling File Gateway (SFG) instance sending notification via SMTP email server.
Set up various communications using Protocols FTP, HTTP and SMTP with trading partners.
Required Skills/Qualifications:
Extensive Knowledge on ITXA Application & ITX Mapping & Sterling Integrator Mapping
Extensive Knowledge on EDIFECS, Onboarding a New Partner and setting up all required processes and perform end to end validations for all the HIPPA transactions and Proprietary File Formats
Extensive experience in – trading partner setup / on-boarding, mapping specifications and documentation, troubleshooting, problem resolution, customer / vendor / internal customer data issue resolution, interface development for import / export of EDI data.
Highly Experienced on Real Time processes setup and setting up required configuration end to end.
Highly Experienced in handling the windows servers Admin work.
Highly Experienced in doing the ITXA Installations on windows servers and Patching efforts.
Highly Experienced in HIPAA (Health Insurance Portability and Accountability Act), Health Care industry providing Business Process Assessment, Requirements Gathering, Gap Analysis, Implementation and Testing.
Should be able to Understand and Create Shell scripts, Perl scripts and Batch scripts to automate the FTP process, handling of data discards, data errors, compliance errors etc
Should be capable of handling Production failures and identify the root cause immediately and be able to provide appropriate solutions.
Strong Relational DB understanding
Expert in SQL design, development, and automation
Conceptual, Logical and Physical data modeling
Experience handling large data files and datasets.
Able to communicate with application developers and UX designers.
Education:
Bachelors in Engineering
Job ID: JOB-221741
Publish Date: 17 Mar 2023