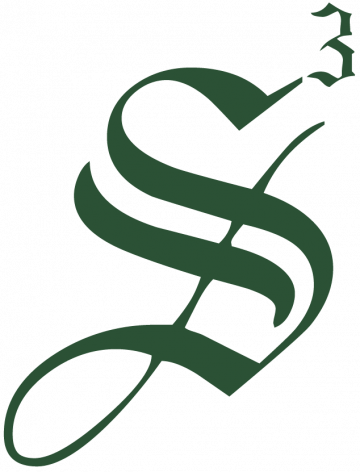 Strategic Staffing Solutions
Design Thinking Strategist III

In this role, you will serve as a consultant and central point-of-contact for creative teams, business partners, and decision-makers, seeking expertise in applying human centered design principles to achieve business goals. You will be expected to build meaningful relationships with these groups, while developing domain expertise, and will need to demonstrate the ability to effectively manage many highly complex projects with multiple clients simultaneously.  
As a Design Thinking Strategist, you will be expected to support the intake process to identify the business needs, desired outcomes, and identify the appropriate design strategy services needed. Services that you will be expected to deliver may include but are not limited to design thinking workshop planning and facilitation, user research strategy and implementation, and general consulting. The role will also entail development of education programs related to user-centered design, to drive advocacy of human centered design throughout the Enterprise, in addition to other continuous improvement efforts necessary for operational excellence.
From time to time, special projects will require this role to be temporarily embedded on business specific product teams, to support work at a portfolio level for an extended period. In these instances, the Design Thinking Strategist will be expected to collaborate with various product team experts, including Business Analysts, Engineers, Data Scientists, UX Designers, Developers, and other Design Strategists to define desirability, feasibility, and viability.

As an embedded Design Thinking Strategist, you will also be expected to understand the overarching strategy of the portfolio of work, the dependencies across products and projects, and upstream and downstream impacts to the business. You will be relied upon to apply human centered design techniques, to achieve workshop outcomes, as are appropriate.
 

Related Experience 

Experience working in ambiguous multi-faceted problem spaces, helping business partners bring clarity to opportunity areas and priorities.
Experience supporting a product team through research, problem identification, value mapping, solution definition, prototyping and testing.
Experience planning and conducting the appropriate user research studies, synthesizing findings, and packaging actionable next steps from key insights, mapping research findings back to business value.
Experience managing client relationships & expectations through clear communication.
Experience collaborating with other experts including product leads, UX designers, Business Analysts, Engineers, Developers, and Researchers.
Strategic Responsibilities:

90%: Delivering Human-Centered Design

Pair with experienced subject matter experts from across IT to achieve project goals and deliver business results.
Work with product teams and clients to deliver valuable outcomes by facilitating collaborative human-centered design workshops, events, and activities.
Partner to facilitate teams through aspects of the human-centered design process such as stakeholder analysis, problem framing, value definition, user research, opportunity prioritization, assumption mapping, light prototyping and storytelling.
Proactively manage assumptions, dependencies, and risks.
Support the product teams and influence clients to maintain focus on the evidence-based customer needs.
Package and communicate findings and design decisions to team leads and business stakeholders, along with clear actions and next steps.
Demonstrate and encourage an environment that supports an organizational core value of safety, integrity, ethics, and customer mindset.
10%: Cultural Growth & Influence

Foster collaboration and communication within your team.
Challenge the status quo.
Embraces concept of continuous learning in their own journey.
Participates in Community of Practice (CoP)/Center of Excellence (CoE).
Collaborates with a mentor.
Required Qualifications

Education/Degree – High School, Associate, Bachelor, Master: Graduation from a four-year college or university.
Years of prior equivalent work-related experience in lieu of a degree (if applicable): High School/GED and 4-6 years.
Years of prior equivalent work-related experience in addition to a degree: 3 years with Bachelor's Degree.
Job-specific knowledge, Skills, or Abilities

Tangibles:
Proficiency in at least 1 of the following: design thinking facilitation, user research activities & implementation, human-centered value-driven prioritization techniques.
Proficient public speaking skills, written and verbal communication.
Strong facilitation skills.
Openness, approachability, collaborative nature, and enjoyment working with passionate people.
A learner mindset – naturally curious to learn more.
Passionately proactive at problem-solving.
Ability to meet an individual or team where they are and help them succeed.
Professional judgment on when to ask for help.
Excellent written, verbal, and electronic communication skills.
Intangibles:
Be a team player and collaborative problem solver.
Actively practices emotional and situational intelligence.
Provides space for and encourages team to "think customer".
Willingness to be vulnerable.
Strong initiative and self-organization in prior roles, school projects, volunteer work, internships, etc.
 

Job ID: JOB-231114
Publish Date: 12 Sep 2023