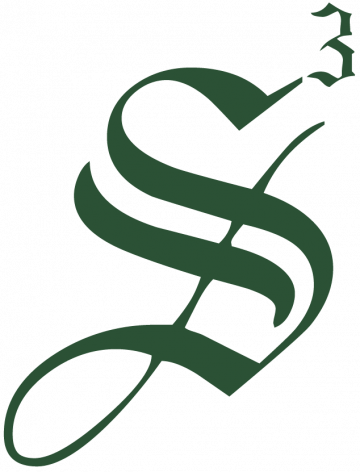 Strategic Staffing Solutions
Job Title: Contracts Specialist (220190)
Location(s): Ybor City, FL (Hybrid)
Duration: 9 Months
This is a Contract Opportunity with our company that MUST be worked on a W2 ONLY, NO C2C eligibility for this position.
To apply: Please email your resume inWord FormattoPaola Martinez at: PMartinez@strategicstaff.comand Reference Job Order #:220190
Job Description / Duties: The Contract Specialist (CS) works as an integrated team member within the Procurement Contract team to supplement the overall capacity of the existing Contract team.  The CS is responsible for developing service contracts (NDA's, technology, engineering, construction, consulting) and managing the contracts throughout their full life cycle.  A strong emphasis is on initial request assessment, vendor qualification/sourcing, contract formation, negotiation, and contract execution.  Post execution, this role focuses on periodic contract amendments and business support for awarding MSA Scopes of Work, creating and managing purchase orders and other procurement related functions all in accordance with company policies and procedures.
PRIMARY DUTIES AND RESPONSIBILITIES
Conduct pre-procurement planning to identify the best method(s) for contracting required to satisfy business objectives, while safeguarding corporate interests.
Assist and advise project teams during the development of contract requirements, technical specifications and/or scopes of work by performing reviews and assist in support of developed documents. Advise project teams in broad areas of contractual risk management.
Ensure proper set up and maintenance of all contract files and supplier data in procurement applications to ensure accuracy, functionality, and timeliness of information including supplier master file, contract master files and records.
Prepare appropriate contract pro-forma (including general terms and conditions and commercial terms) for bid solicitation, evaluations, and draft Agreement preparation.
In conjunction with business leads, legal, risk management, regulatory, and other internal departments facilitate the negotiation of Agreements and associated contractual documents. Develop contract summary documents and route Agreements for execution.
Post execution, assist business leads in managing contract changes, facilitate purchase order creation in company ERP system (SAP), advise on claims & change management and other similar procurement related activities.
Identify and recommend best practice solutions to improve procurement management execution and processes.
Maintain a working knowledge of federal, state and local agency laws, regulations and ordinances that pertain to procurement practices.
Required Qualifications:
Bachelor degree in business, engineering, legal, or related field.
Minimum of four years' work experience.
Experience in business management, contract management, engineering, construction, project management or other relevant experience.
Demonstrated knowledge and experience in contract formation (primary activity), administration and management (secondary activity), contract claims and dispute resolution for contracts dealing with engineering, construction and/or technology related subject matter (technology being software products, software services, licensing, hosted solutions, hardware and other associated events).
Knowledge of procurement, contracting and supply chain principles. In depth knowledge of contract management; contracting concepts, terms and conditions, and applicable contract law. Strong analytical and problem-solving skills, detail oriented, and the ability to manage multiple complex projects with a high degree of accuracy to support the overall business objectives. Works independently and productively with limited supervision in a diverse team environment. Effective interpersonal skills and the ability to engage and communicate with internal and external stakeholders. Ability to manage multiple projects that involve a level of complexity with financial/operational risk.
Strategic Staffing Solutions (S3) prides itself on being an international IT Staffing and Solutions Company. Over 30 years' experience recruiting and managing exceptional IT and Business consultants for customers in the Financial, Energy, Public Sector and Retail Distribution industries. A privately held, financially strong, woman-owned company, S3 is a full-service IT firm, with 24 major market locations in the U.S!
Job ID: JOB-220190
Publish Date: 23 Feb 2023